Last time we checked in with Rick Harrison, our CEO Denis Phares and COO Sean Nichols took a trip up to Oregon to Rick's off-grid ranch to see his impressive system consisting of 48 Battle Born 10012 batteries. To learn more about his system you can check out our previous blog here.
Earlier this year, Denis and Sean returned to Oregon to catch up.  
Rick Harrison, the host of the History Channel hit TV show "Pawn Stars" is a huge advocate for off grid power. Rick's ranch was originally built and designed as a fish hatchery, but after years of changing owners, the hatchery eventually fell into disrepair.
Over time, it became a passion of his to fix and restore the property. His expansive estate includes three houses, two garages, and a machine shop. Located in the back country of Oregon, his ranch is miles away from the nearest town and power lines, so going off-grid was his best option. 
After several renovations, he was eventually able to repair the hydroelectric plant on site and boosted his power intake with the addition of solar. And all that energy needed a place to be stored.  
Enter Lead Acid
Being off grid means different things to many people. For Rick, he knew that he wanted to be off grid, but he also wanted to be comfortable. His system was originally outfitted with lead acid batteries, but the combined frustration of the maintenance, the lower power output, and having to replace them after a few years didn't make sense to him in the long run.
Having the wrong power system can ruin the peace that most are seeking by going off-grid. Splitting his time between Oregon and Las Vegas, Rick would come home after a few weeks of being away to a slew of problems. Most of his time home was spent maintaining the batteries, running the noisy generator, and not being able to relax and enjoy the solitude. 
In the Oregon wilderness, the last thing you want to experience is a loss of power, especially when you need it most. There was always a concern of losing power during a storm and getting to the nearest town would be difficult. Reliable power is not a luxury, it's a necessity.  
But who said being off grid had to be unpredictable?  
Enter Battle Born Batteries
Three years ago, Rick spent a lot time researching alternative methods of power storage when he stumbled across Battle Born Lithium Iron Phosphate batteries, or as he kindly refers to them, "the no brain damage battery." Rick is a man of many ventures, so he doesn't spend nearly as much time at his ranch as he'd like, but that's exactly why Battle Born Batteries appealed to him. 
"This is one of the few companies I've ever dealt with that all their promises came true. When they say maintenance free it really is maintenance free. It's a super quality product," Rick explained. 
While he may spend a majority of his time traveling for work, he feels comfortable leaving his family at the ranch knowing that they aren't going to have any issues. He never worries about them not having the power they need. 
He began with replacing his workshop batteries with Battle Born Batteries and then upgraded the rest of his system shortly after. With this stellar system, he rarely has to use the generator. The original battery anxiety he felt with his old lead acid batteries no longer exists, so Rick can go home and spend his time doing the things that matter most to him.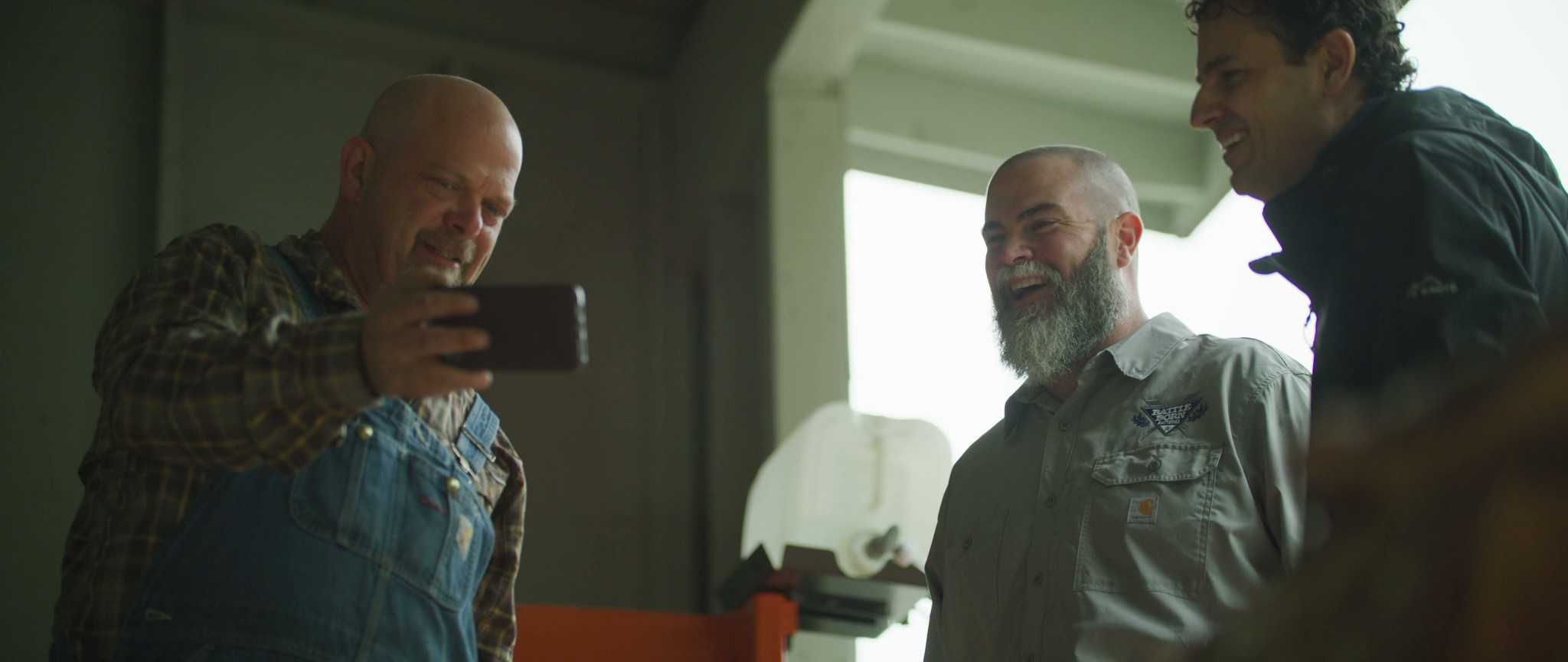 A special thanks to Rick Harrison for letting our team visit! Check out Rick's Instagram and the Gold and Silver Pawn Shop website for more information.