If you're on the hunt for a battery monitor, you've come to the right place. After all, no battery setup is complete without a reliable way to track the state of your batteries. Battery monitors provide important information, such as the state of charge and estimated run time, and Victron Energy is one of the biggest names in the business. They can even set off an alarm if the batteries get out of spec.
But which Victron battery monitor is right for you? Let's find out.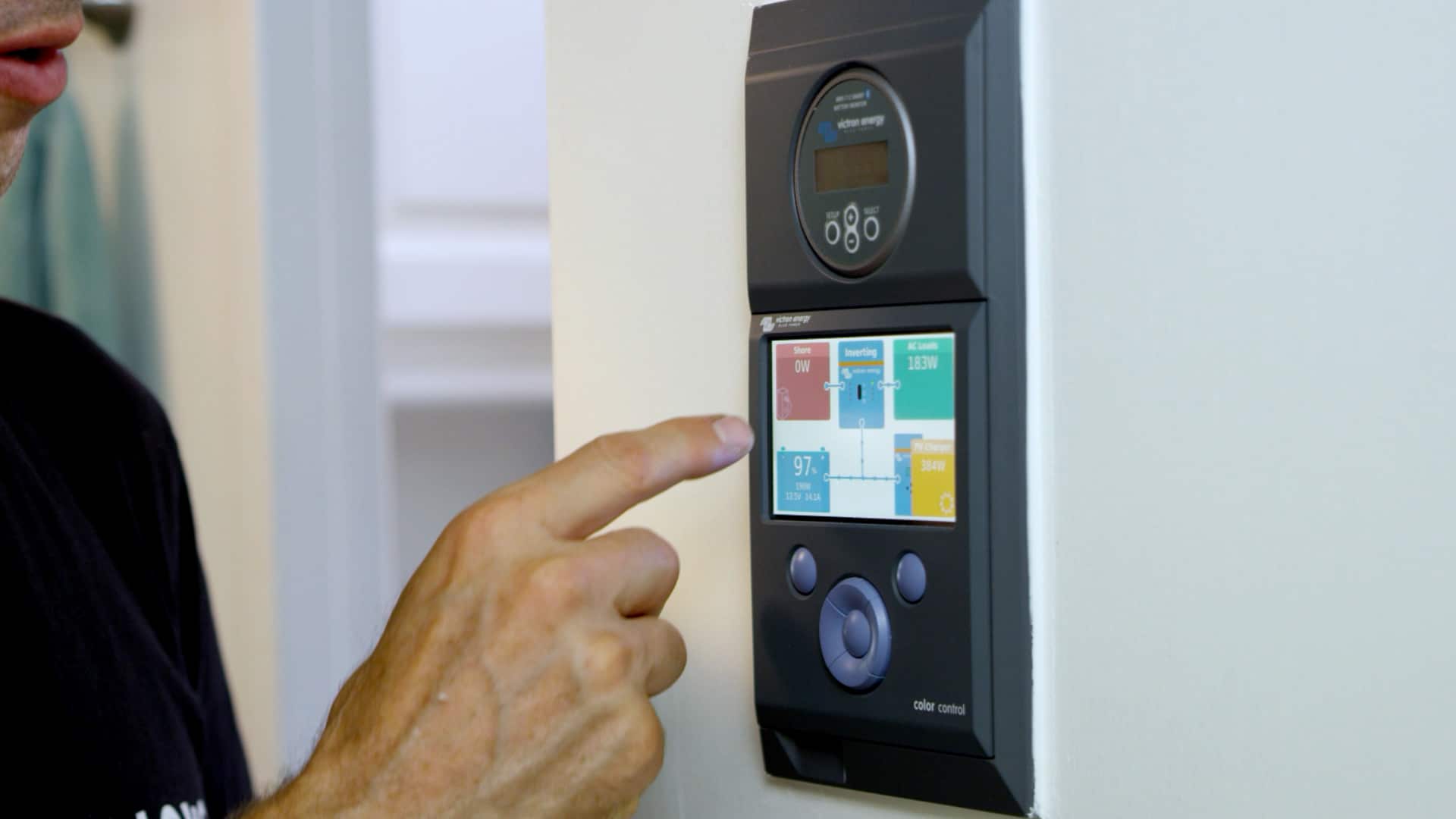 Do You Need a Battery Monitor?
Do you use batteries for your RV, van, or boat? If so, you probably need a battery monitor. Not only do they tell you the charge of your batteries, but they can also tell you the battery voltage, power consumption, current consumption, estimated remaining runtime, and sometimes battery temperature. 
Essentially, they provide a reliable window of information regarding your battery status, which is crucial for maintaining the health of your batteries and electronics. Without a battery monitor, you'd simply be guessing about the status of your batteries.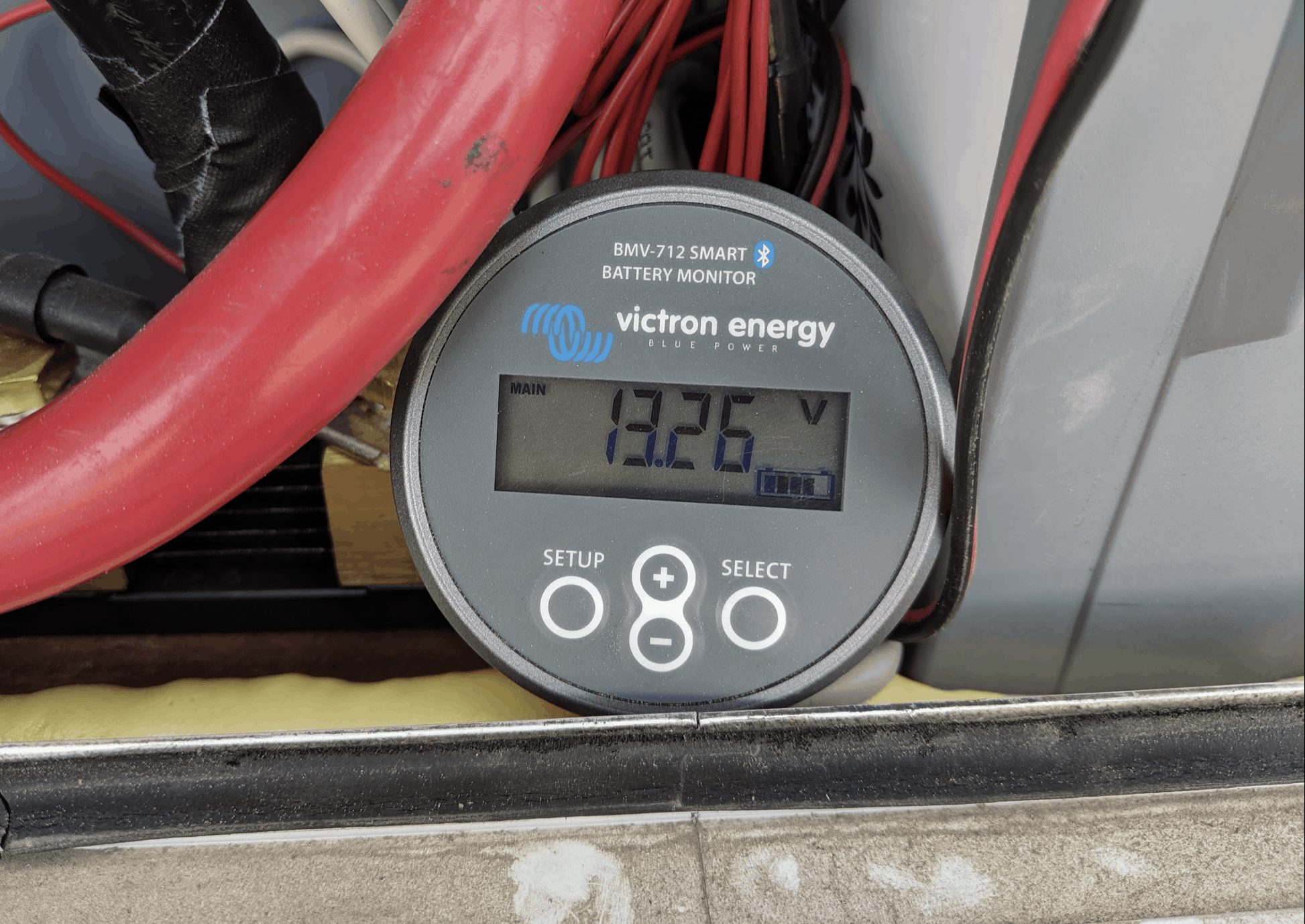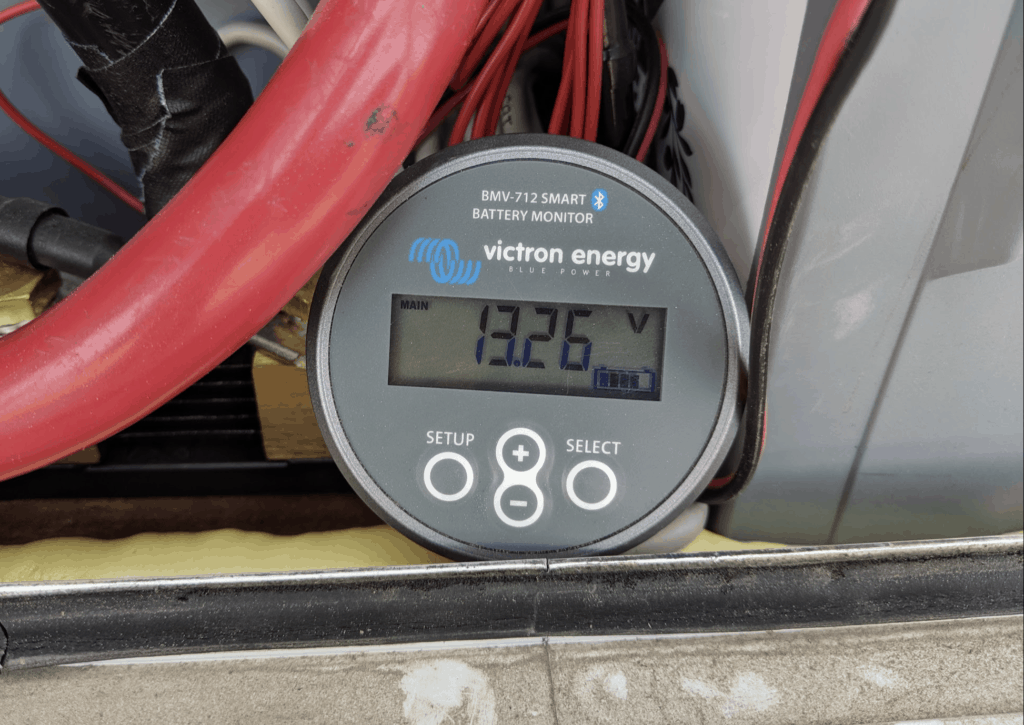 About Victron Energy
Victron Energy has been around since the 1970's and is headquartered in the Netherlands. Originally starting in the marine space, they have branched out to touch almost all off-grid power needs. Their products have risen to become one the most professional and reliable choices for independent power systems.
They now sell everything from inverters to alternator regulators to isolation transformers. Victron is quite literally a one-stop shop for RV, van, and boat electrical systems.
What Does a Victron Battery Monitor Do?
A Victron battery monitor will perform different functions depending on the type of monitor you get. For example, a voltage-based unit is perhaps the most simplistic battery monitor. It works by measuring the real-time voltage of your battery in order to estimate its state of charge.
The problem with this, however, is that the real-time voltage of a battery can change based on environmental factors, such as temperature and load. Thus, the percentage displayed on the battery monitor is really just a guess and can be completely inaccurate.
Shunt-based battery monitors, on the other hand, are much more reliable. They require a shunt to be installed at the negative end of the battery terminal to determine the energy flowing in and out of the battery. This allows it to measure both the voltage and the current power draw, making it possible to display the power consumption, state of charge, remaining run time, and more.
All Victron battery monitors are shunt based and considered to be some of the most accurate in the industry.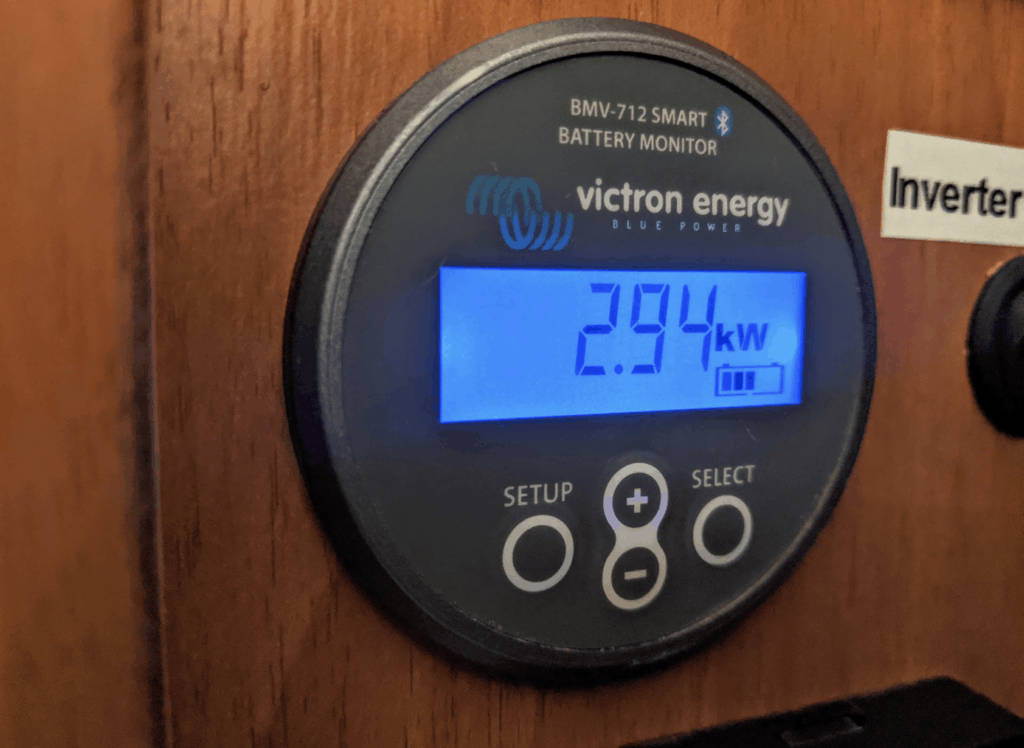 What Is a Shunt?
To shunt an electrical device means to turn away or divert the flow of energy to a different path. Shunts are used in battery systems to pass all the current through them and measure it. You can read our article all about how shunts work for more details.
The shunt for a battery monitor is always installed in the electrical circuit in a place where all the power needs to flow through it. Nothing can be connected to the batteries directly because then the battery meter will not be accurate. From the shunt, a cable will run to other monitoring screens or devices.
Different Types of Victron Battery Monitors
So, which type of Victron battery monitor do you need for your electrical setup? Let's take a look at the eight different monitors that Victron offers.
The BMV-712 is easy to install. It comes with a Bluetooth dongle that pairs with your smartphone, allowing you to monitor your battery status from anywhere. It also allows for wireless communication between other Victron products.
This means fewer wires and better performance. The BMV-712 costs around $250.
The BMV-700 Victron battery monitor is a shunt-based, high-precision battery monitor. It provides information on voltage, amperage, and historical data. This includes battery efficiency, average discharge, deepest discharge, over-voltage, number of cycles, and under-voltage alarms.
This monitor is for DC systems from 12 to 90 volts with a shunt that measures up to 500 amps. It costs around $140. 
The BMV-702 is another shunt-based Victron battery monitor that measures various parameters for one battery bank. It also reads the midpoint voltage for a second battery bank, making it perfect for multi-battery systems.
The BMV-702 displays battery voltage, real-time current, the state of charge, consumed amp-hours, time remaining, and the voltage for the second battery bank. It costs around $210.
➡ Have one of the above BMV Victron Battery Monitors? This blog post will help with everything you need to know about wiring, programming, charging, and installation for your battery monitor.
The SmartShunt got its name because it's a shunt-based battery monitor, and it connects to your smartphone via Bluetooth. In fact, it doesn't come with a display at all. You simply download the VictronConnect app to view accurate, real-time measurements such as the state of charge, time to go, and historical information.
This is perfect for those who want minimal clutter and fewer wires. The SmartShunt costs around $350.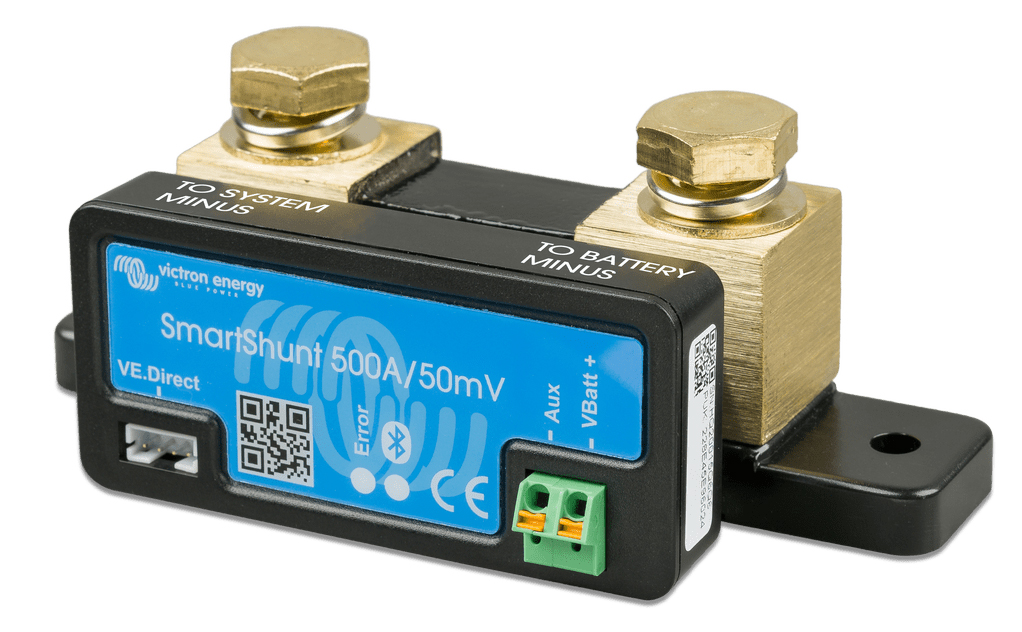 The Lynx Shunt is a shunt-based Victron battery monitor that can measure up to 1,000 amps. It also has a location for a fuse, but the fuse isn't included.
It accurately measures the state of charge of your battery, as well as the battery voltage, real-time current, consumed amp-hours, and time remaining. The Lynx Shunt costs around $450.
System Controllers
While the units above are designed specifically to monitor the battery state, there are usually other components used in battery systems. If your components are all Victron they can be tied together with smart controllers that can display the entire system status including the battery state of charge from a monitor.
The Cerbo GX is not a direct battery monitor but a controller that gives you complete control over your mobile electrical system. It features Victron remote management, VictronConnect, and a dual-core processor. Plus, it can support up to 25 solar chargers at once.
It provides the main access point to monitor communication and performance and works best when paired with a Gx Touch 50 display. The Cerbo GX costs around $400.
The Venus GX is where all the components of your system go to communicate. This allows you to ensure everything is working succinctly and efficiently while monitoring live data via the Victron Remote Management Portal on your smartphone or tablet. It presents the battery state of charge, real-time power consumption, power harvest from PV, and power provision from mains/generators.
You can also program it to auto-start your generator, allowing you to choose the trigger as low-voltage, high-demand, or battery state of charge. The Venus GX costs around $400.
How Do I Connect My Victron Battery Monitor?
Connecting your Victron battery monitor to the rest of your electrical system is relatively simple, but the method differs depending on which type of battery monitor you have. For example, you'll need to install shunt-based battery monitors at the negative end of your battery bank. If it's a SmartShunt, this will connect via Bluetooth to your smartphone or tablet. Otherwise, it will come with a display that connects to the shunt via wire.
Pair Your Victron Battery Monitor With Battle Born Batteries
It's hard to get by without a reliable battery monitor, and we don't recommend trying. After all, if you've invested in the best deep-cycle lithium batteries on the market, you'll want to ensure they're reaching their full potential.
This is why Battle Born Batteries pair perfectly with Victron battery monitors. You'll have high-quality performance on both ends of your electrical system, and you'll be able to virtually eliminate guessing games when it comes to the status of your batteries.
Want To Learn More About Electrical Systems and Lithium Batteries?
We know that building or upgrading an electrical system can be overwhelming, so we're here to help. Our Reno, Nevada-based sales and customer service team is standing by at (855) 292-2831 to take your questions!
Also, join us on Facebook, Instagram, and YouTube to learn more about how lithium battery systems can power your lifestyle, see how others have built their systems, and gain the confidence to get out there and stay out there.