South African, Arjan de Kock, is an avid photographer and outdoorsman with a talent for woodworking. Arjan found the perfect niche for his unique skills when he started doing custom van builds and created his company, Forged Vans. He's living out his dream life of adventure and travel, while setting aside time to complete his meticulous builds. 
Meet Arjan de Kock
Arjan de Kock is from the Hex River Valley region of South Africa. While living on a farm in this mountainous region, Arjan became accustomed to having plenty of space and spending most of his time outdoors. As an avid photographer, he loves capturing the beauty of nature through his camera lens. Arjan made a career for himself in the video and photography industry, which gave him the freedom to spend his time outdoors, doing what he loves. 
As an outdoorsman, Arjan does just about every extreme adventure sport imaginable. He can be found skydiving, hang gliding, climbing, hiking, skiing, kite surfing, and simply enjoying time in nature. Whether he's actively partaking in the sport or photographing others, he's happy to be outside and doing what he loves. 
While Arjan's home base was in South Africa, he spent much of his time traveling the world, exploring new places, and taking his adventures to new extremes. In between his travels, he would be back home in South Africa climbing, kite surfing, and hang gliding. Professional climber and American, Paige Claassen, was climbing in South Africa when she met Arjan, and soon after, they began dating.  
Arjan's Life of Adventure
Paige and Arjan spent the first few years of their relationship traveling and rock climbing. In between spending part of their time in the US and the other part in South Africa, they were in other parts of the world for Paige's climbing competitions.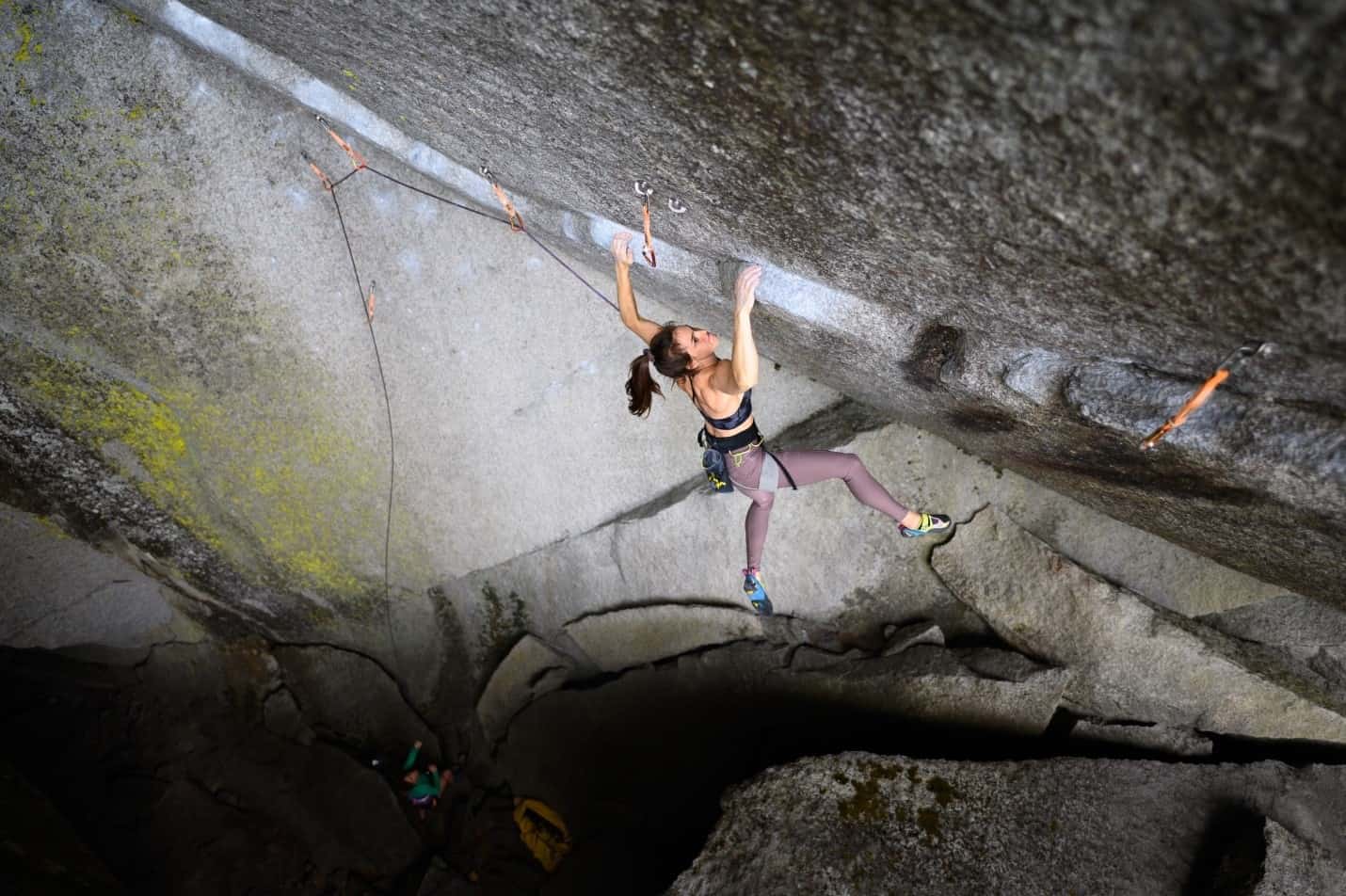 In 2016, Paige and Arjan got married and their home base moved to Estes Park, Colorado, Paige's hometown, but their life of non-stop travel didn't slow down. After moving to a suburb in Colorado, Arjan longed for the open space he had in South Africa, and living on the road made that an option. 
Initially, Paige and Arjan were living out of a truck with a camper top in the back, and they loved it, but after Arjan began researching van life, he convinced Paige to give it a try instead. In a van they wanted to prioritize having free space and a build that felt open. Especially with all their climbing gear, mountain bikes, and kite surfing equipment, Arjan wanted a layout that maximized storage without compromising the living space. Arjan spent months looking for the perfect van and eventually settled on building one that he was able to customize for his and Paige's lifestyle. 
Vans Built by an Avid Outdoorsman
Following his own van build and the Covid-19 pandemic, Arjan found a love for wood working. His dad was a wood worker is South Africa, and Arjan has a deep appreciation for hands-on craft. He loves the reward of seeing a finished project come to life as a fully functional piece.  
Arjan discovered that custom van building was the perfect combination of his love for woodworking and his love for the outdoors, and his company, Forged Vans, began. Dedicated to adventure-seekers, Forged Vans prides itself in hand-crafted, quality vans designed around natural beauty. Their motto, "Your adventure starts wherever you wake up", drives each of the custom builds they complete. 
Additionally, each build is characterized by four main characteristics. Their vans are lightweight, built with materials that are durable without being clunky, which allows for "more space for toys, more power, and a minimal feel". Each van is adventure driven, with plenty of space and functionality to hold gear for any adventure. There is an eco-conscious construction behind each one, which ensures there are no toxic chemicals and materials are chosen with sustainability in mind. Finally, each van is hand-crafted, with an unmatched level of attention to detail and the perfect space curated for each unique client.  
Forged Vans Powered by Battle Born Batteries
When Arjan was exploring electrical systems for Forged Vans, he wanted something that would fit the lightweight, eco-conscious, and adventure-driven values his vans are built around. Battle Born's lithium-ion batteries were the perfect solution as they are much lighter, last far longer, and are a source of green, renewable energy.  
Paige and Arjan's van contains the following components: 
Forged Vans also contain roughly the same Battle Born components, and Arjan completes all the installs himself. "The install process [is] super smooth," says Arjan. "The technical team at Battle Born are market leaders in customer service and their technical knowledge is outstanding." Arjan loves how easy the install process is and Arjan's clients love how simple it is to maintain and run their systems.  
With the LiFePo4 batteries and smart Battery Management Systems (BMS), the whole van is simply able to run with no battery anxiety. Arjan and Paige run their diesel heater, electric hot water tank, espresso machine, electric massagers, and an outdoor shower and never have to plug in.  
Our team went to Colorado, to catch up with Arjan and learn more about Forged Vans and his experience with Battle Born Batteries.  
What's Next for Arjan and Forged Vans?
Recently, Forged Vans has expanded to open a shop in Quebec, but they plan on limiting production to five vans a year. Arjan wants to ensure that each van is meticulously handmade to the custom specifications of each client. He loves setting out on an ambitious build and said that his favorite build had to sleep a family of five. That van included a life bed system, a dinette that converts into a bed, and enough storage for the families skiing, biking, and rafting gear.  
Arjan believes that "a van should improve the way we live outside and how we raise our kids away from screens and social media." As soon to be parents, this value is becoming very real to Paige and Arjan. Once their little one arrives, the couple plans to continue traveling and living their adventurous lifestyle. They now have a plus one layout in their van to make room for their baby and are excited to travel as a family. Paige, Arjan, their new baby, and their puppy Freya will be enjoying the freedom of their life on the road. 
To keep up with Arjan and his family, be sure to check him out on Instagram and follow along with the upcoming Forged Vans builds on their Instagram and website.