The concept of living aboard a sailboat and traveling the world is becoming more and more popular. There are more ways to make money nomadically and an abundance of resources to help novice sailors obtain the skills and confidence to make their wildest dreams come true. So, what does it really take to sail around the world?
Let's dive into the legalities, best types of sailboats, and qualifications you'll need to start your grand adventure.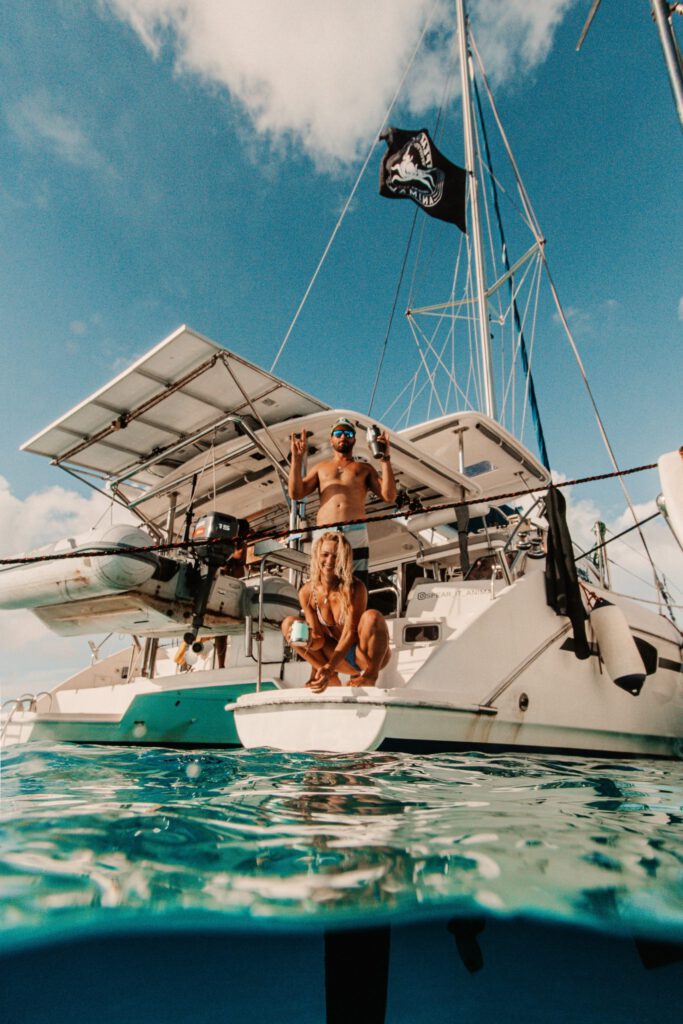 Do You Want to Sail Around the World?
First thing's first: Do you actually want to sail around the world? Yes, the concept of waking up to stunning sunrises over the ocean and sipping cocktails on the stern of a boat sounds amazing to most. But it's important to remember that living on a sailboat is not an easy lifestyle in any way.
Unless you grew up on a sailboat, you'll have to make major adjustments when adapting to this new way of life. For example, living minimally is absolutely essential. You'll need to balance projects on the boat with other priorities like a work schedule. And you'll have to give up a certain amount of privacy if you're sailing with other people. However, if your wanderlust is so strong that none of this matters to you, this lifestyle might be for you!
→ Learn How to Work Remotely on a Sailboat
How Long Does It Take to Sail Around the World?
This depends on a variety of factors, including how thoroughly you want to explore your surroundings, the weather you encounter, and in which direction you sail. To put things into perspective, the world record for sailing around the world is 40 days. This was done by Francis Joyon and a crew of six on Trimaran IDEC 3. 
But unless you're trying to beat the world record, your trip will probably be significantly longer. If you're interested in sailing nonstop around the world, it will most likely take you around 100 days. However, if you actually want to stop and explore your surroundings, replenish your provisions, and relax a bit, you'll probably want to plan for around 3 to 10 years of sailing.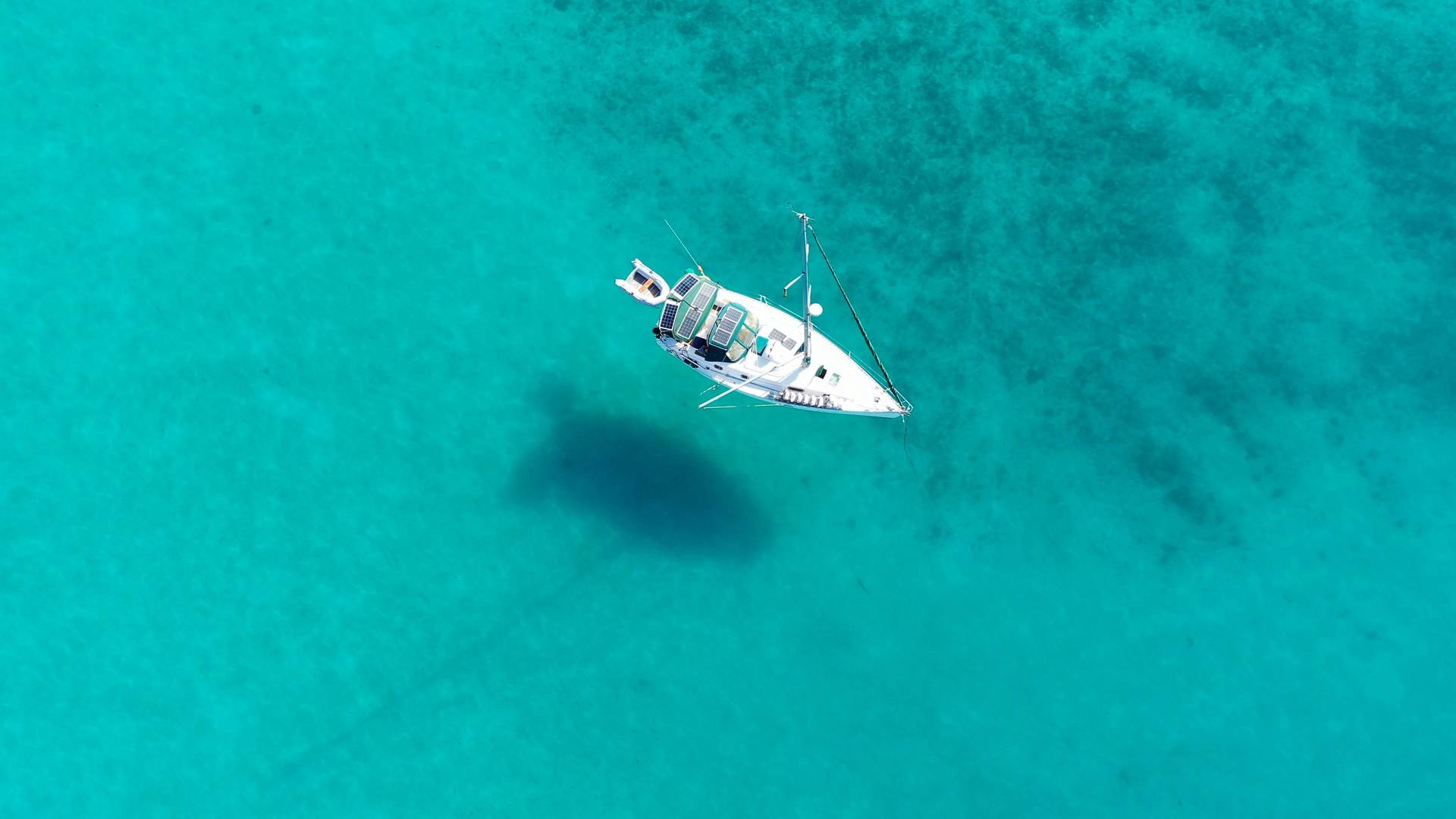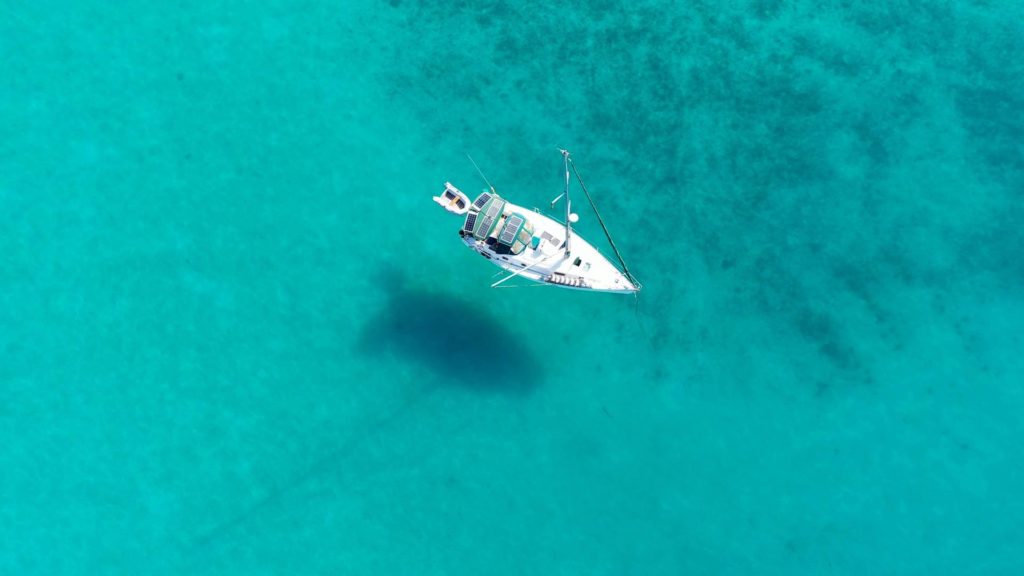 Can You Legally Sail Around the World?
Yes, you can legally sail around the world. However, some jurisdictions require legal documentation, such as proof of boat ownership and a visa when entering another country's port. You'll also want to make sure you're in the appropriate type of boat. Sailing through the Caribbean is very different than sailing through the Indian Ocean.
What Size Sailboat Do You Need to Sail Around the World?
This will depend on a variety of factors, including the route you plan on taking, the number of people on your boat, and the supplies you'll be taking with you. In general, the best sailboat size is anywhere between 35 and 45 feet. Anything smaller may not be able to handle the provisions you'll need, and it would probably be quite uncomfortable. Anything bigger may be cumbersome and expensive.
What Qualifications Do You Need to Sail Around the World?
The first qualification is obvious: you'll need to know how to operate your sailboat. You don't necessarily need a license unless you plan on chartering a vessel. This is simply because charter companies want to know that you're a competent sailor before they hand over their expensive boat. Nevertheless, if you're like most people sailing around the world, you're probably using your own boat.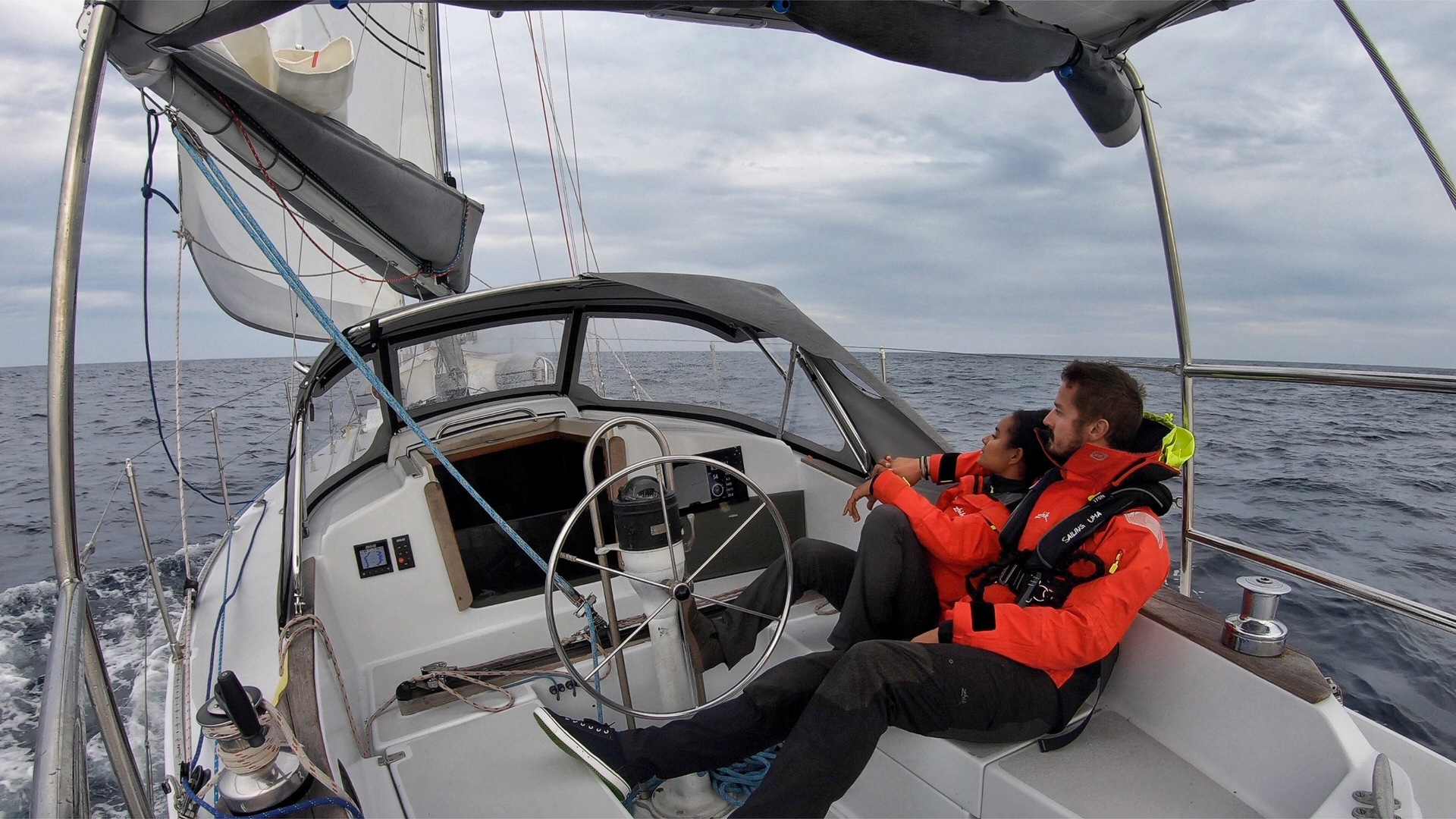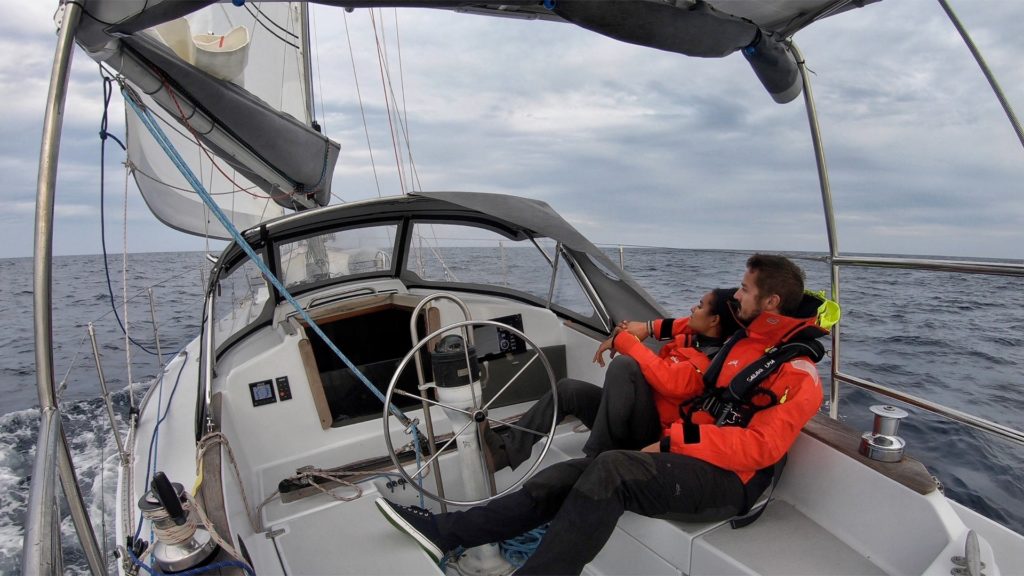 Moreover, some countries, such as the United States and Australia, require resident powerboat owners to have a license in a particular state. More often than not, this requirement doesn't apply to sailboats.
However, because you'll visit many different ports all over the world, you may want to consider getting an internationally recognized license. This helps in case anyone asks for proof of competence. The most widely accepted licenses are the International Certificate of Competency and the International Sailing License and Credentials.
How Do You Start Sailing Around the World?
Below we discuss how you can obtain the skills and experience needed before you set sail on your own. Let's take a look.
Crew on Sailboats
If you're a newbie to sailing (or even an experienced sailor who wants to refine your skills), one of the best ways to test the waters is by lending a hand on another sailboat. There are plenty of people sailing around the world who would love to take on an extra crew member. By volunteering your time, you can gain a depth of knowledge and experience that is simply unmatched.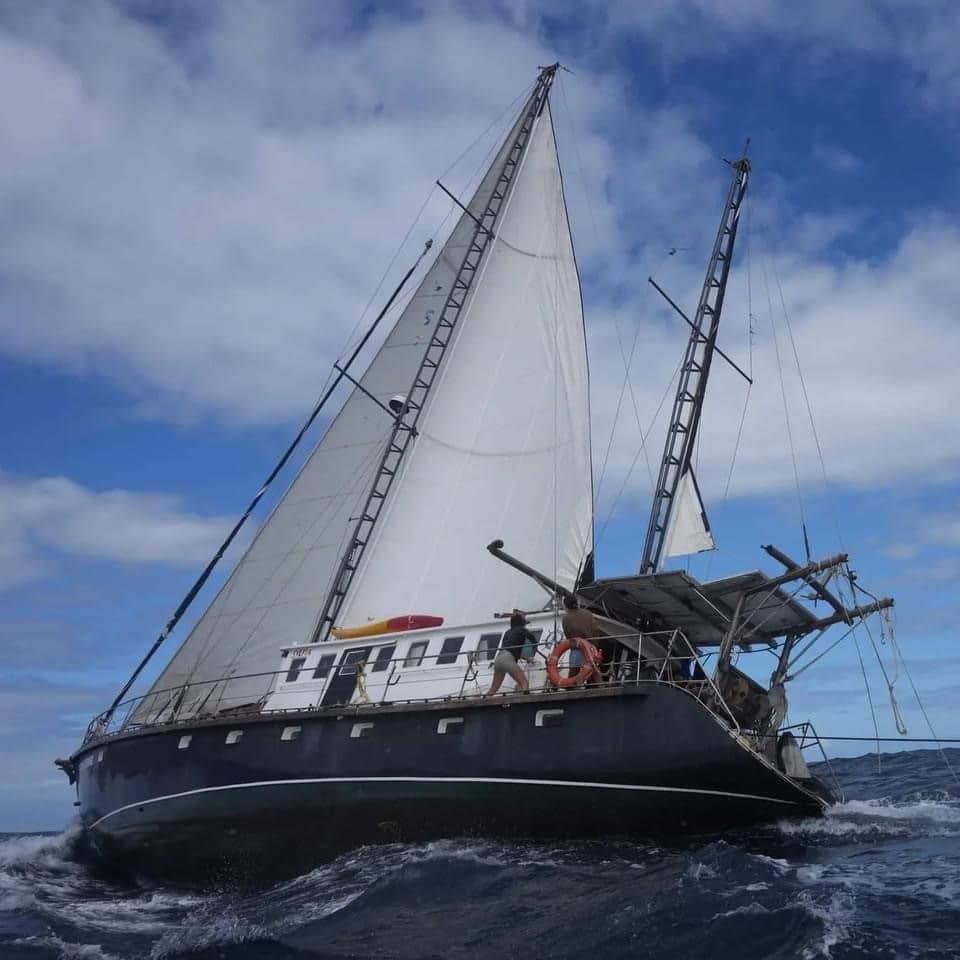 Buy Your Own Boat
After spending some time crewing on someone else's boat, you've likely gained some insight into the type of boat that would be best for you. Thus, the next step is to buy a boat of your own. Depending on your budget, it may take some time to save up for your ideal boat. However, you could always find other sailboat-related work to help increase your savings and your experience while you wait.
Outfit Your Boat for Sailing Around The World
Make sure that you have the best gear on board for this trip. Planning provisions, power usage, water, and equipment to make your life easier underway will go a long way in making your trip a successful one. Especially when crossing large stretches of ocean, you want to make sure you're 100% self-sufficient.
Check out our article about the 10 Biggest Challenges of Living on a Sailboat and how to overcome them with the right gear.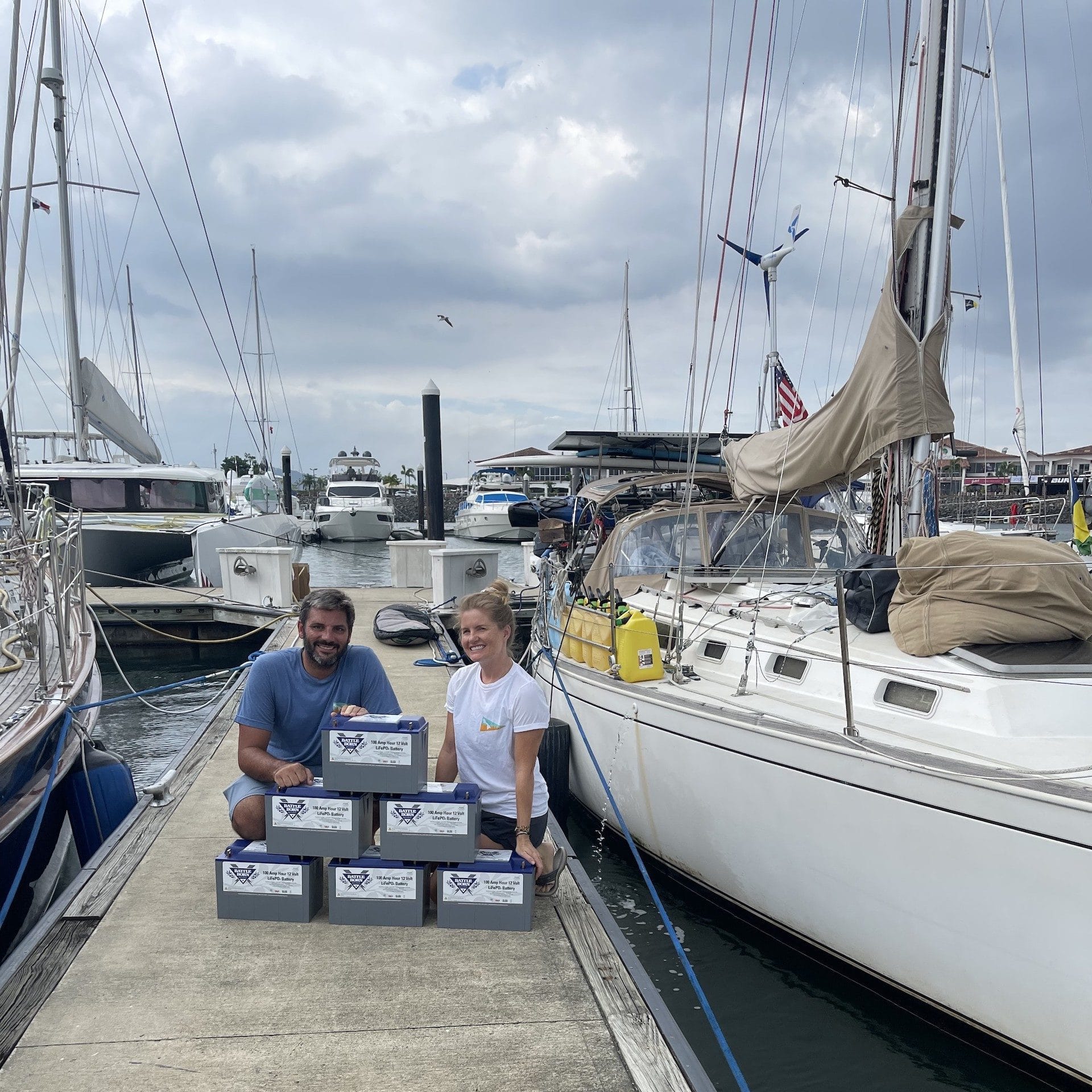 Plan Your Route
After you outfit your boat, it's time for the exciting part: planning your route! And if you truly plan on sailing around the world, there are several routes you can take.
First, you'll need to decide which direction you'll go; and you might be surprised to know that this decision matters quite a bit. If you set out westward, you'll have to plan more time into your sailing schedule simply because it's much more challenging.
You'll also have to decide whether you're going to sail around the capes or go the trade wind route, which goes through the Panama and Suez Canals. Most people opt for the trade wind route so they can experience the Mediterranean and Caribbean.
How Much Does It Cost Per Year to Sail Around the World?
The cost of sailing around the world will vary depending on the type of boat you have, the size of your family, the route you take, and any regular bills you have. However, a good ballpark number is anywhere from $700 per month to $3,000 or more per month.
For instance, a couple living very minimally on a smaller sailboat might get away with spending under $1,000 monthly. But a family of four in a larger vessel may end up spending up to $3,000 monthly.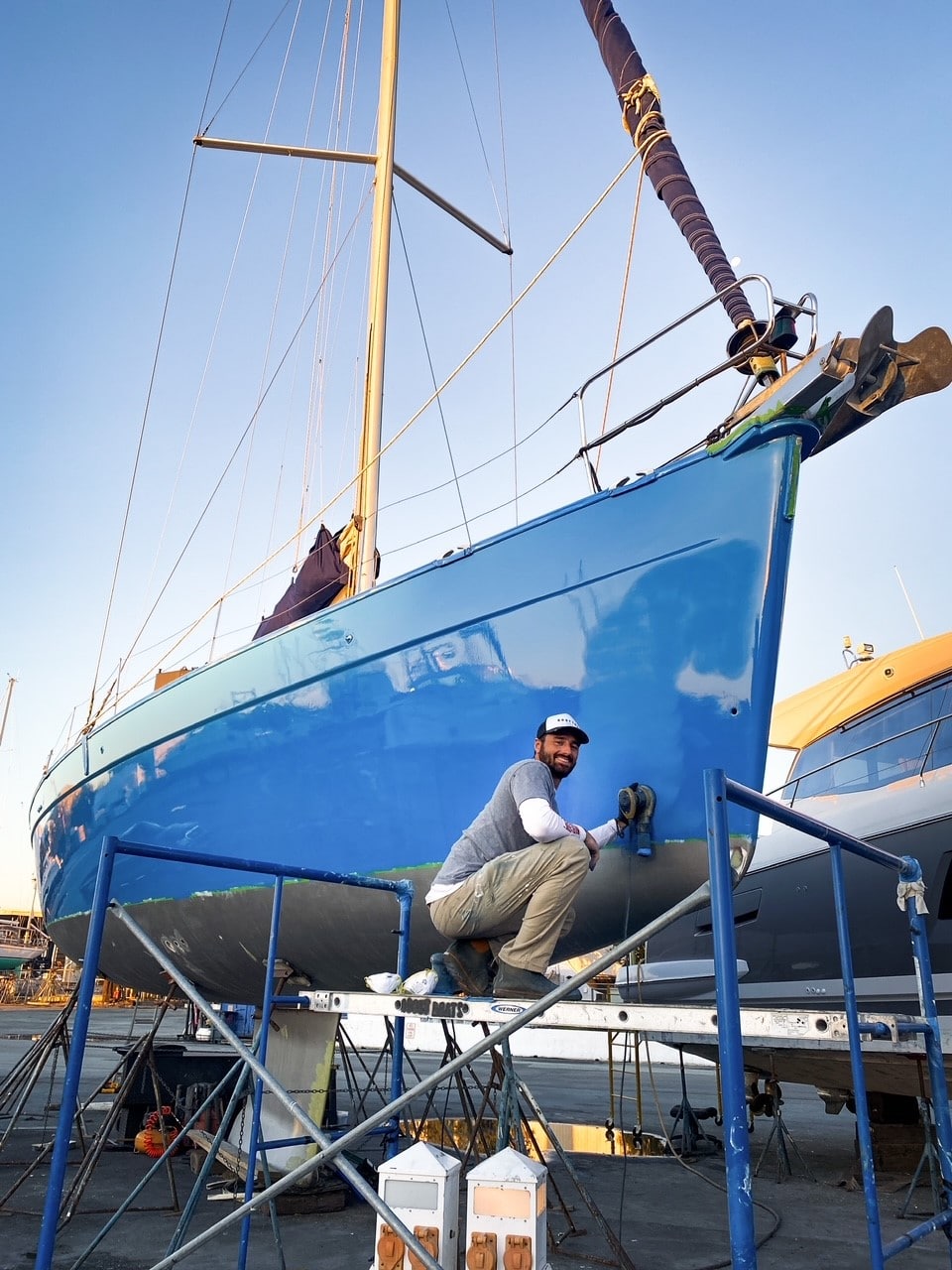 Is Sailing the World Safe?
Sailing around the world can be extremely safe as long as you have the appropriate navigation skills, the right boat, and a good understanding of where not to go. For example, if you opt for the trade wind route, you might want to avoid the Indian Ocean because of its high susceptibility to monsoons, tsunamis, and cyclones. In this case, you could choose to go around Cape of Good Hope (north of Madagascar) instead.
Is It Difficult to Sail Around the World?
Anything worth doing isn't easy, and if you want a life filled with adventure and amazing experiences, you have to get out of your comfort zone. So, yes, sailing around the world will come with its fair share of challenges.
However, if you prepare accordingly, refine your skills, and spend time learning from other sailors, you'll have the knowledge and experience to take on any obstacles that come your way. You may have the experience of a lifetime while you're at it!
Is it your dream to sail around the world? Let us know in the comments below!
Want To Learn More About Electrical Systems and Lithium Batteries?
We know that building or upgrading an electrical system can be overwhelming, so we're here to help. Our Reno, Nevada-based sales and customer service team is standing by at (855) 292-2831 to take your questions!
Also, join us on Facebook, Instagram, and YouTube to learn more about how lithium battery systems can power your lifestyle, see how others have built their systems, and gain the confidence to get out there and stay out there.
Join Our Contact List
Sign up now for news and updates to your inbox.