If you've been considering getting to the solar power game, you're likely familiar with equipment like solar panels, inverters, batteries, and more. But one vital piece often flies under the radar for new solar adopters – the solar roof top combiner box. If the term has you scratching your head, don't worry. Read on as we explore the purpose of this critical device and how it fits into your solar system.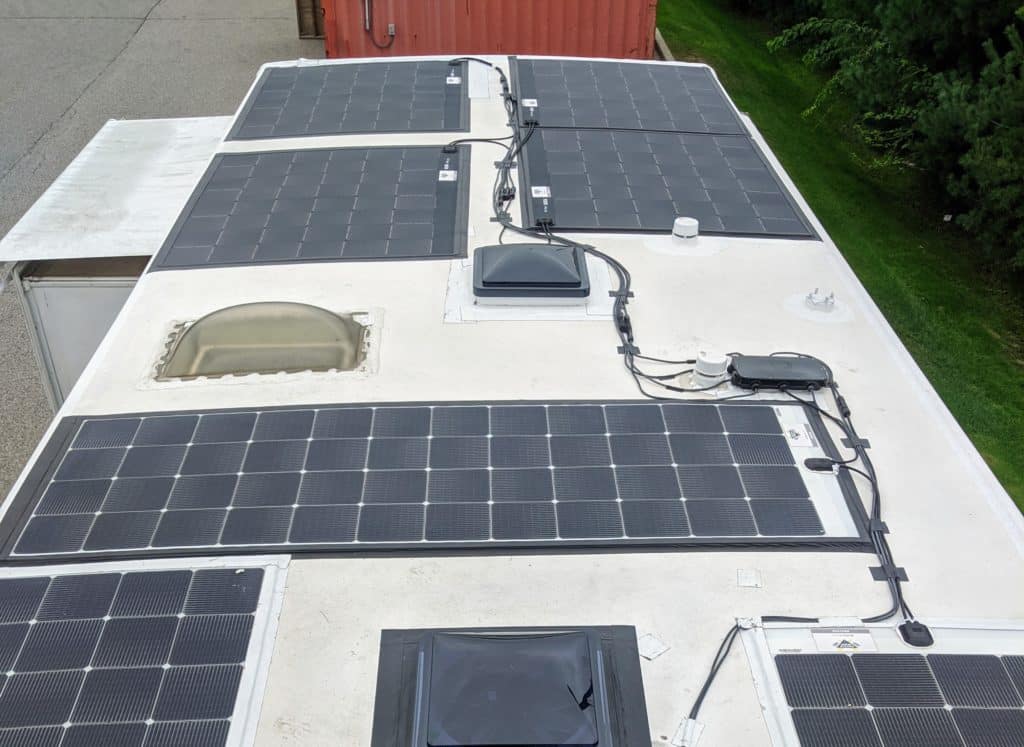 What Is a Solar Roof Top Combiner Box?
A solar roof top combiner box is sometimes needed for solar power systems. It's a solar-specific version of a typical junction box, which combines multiple inputs into a single output. Special wiring, weatherproofing, and other technologies make it suitable for high-energy systems of solar, which often take a beating from their time outdoors.
Why Do You Need a Combiner Box for Solar Panels?
Most charge controllers and inverters have just a few places to receive power from your solar panels. However, many systems include multiple strings of panels working together to generate electricity. Without a solar roof top combiner box, you could only use one or two groups at a time without wiring all your panels in series or parallel.
In contrast, with a combiner box, you can combine the power generated by numerous solar panel strings into a single input for your inverter to process. This dramatically expands your solar power possibilities. Solar combiner boxes are not always needed if only one string of panels is used, but can still be used as a junction box.
How Does a Solar Combiner Box Work?
The process is fairly simple. Each string of connected panels leads to one output, which can be a fuse terminal in the solar combiner box. Once all the strings are connected, the system is turned on. This allows power to flow into the box, which channels this energy into a single DC power stream.
This stream then travels through a cable from your combiner box to the system's charge controller or inverter. Eventually, all of this transforms the DC power into usable AC for your outlets and appliances. Outside of this intermediary step, the rest of the solar power generation process remains the same.
How to Choose a Solar Combiner Box for Your System
While all solar roof top combiner boxes will work for their primary function, many also have additional convenient features built in. Most models will come with equipment designed to cut the flow of power between the panels and the rest of the system if something goes wrong. Many others will include features that help owners monitor panel output to ensure things are going smoothly.
DIY Solar Combiner Boxes
If you'd prefer to go the do-it-yourself route, you can absolutely do so when it comes to solar roof top combiner boxes. All you'll need is an empty junction box, the appropriate fuse holder or terminal, and sufficient wiring. This can be significantly cheaper than buying a box but will require a bit more confidence and electrical knowledge than you would need otherwise.
→ You can also build your own ice fishing battery box with lithium batteries. Find out how!
How to Install Your Solar Roof Top Combiner Box
Installing part of your solar power system can feel a bit overwhelming, especially for the inexperienced. But in reality, it's a relatively straightforward process that doesn't require too much in the way of materials or equipment. These devices are used for solar installations on RVs, boats, and off-grid homes. Let's dive in.
What You Need
In addition to your solar roof top combiner box, you'll also need some other gear and equipment in order to install your device properly. Typically, you'll need a drill or hole saw and several screws for mounting. In addition, you'll need some wiring, generally 4-10 mm, 600 V insulated ones. Of course, you'll also need your solar roof top combiner box or the materials to make one if you plan to go the DIY route.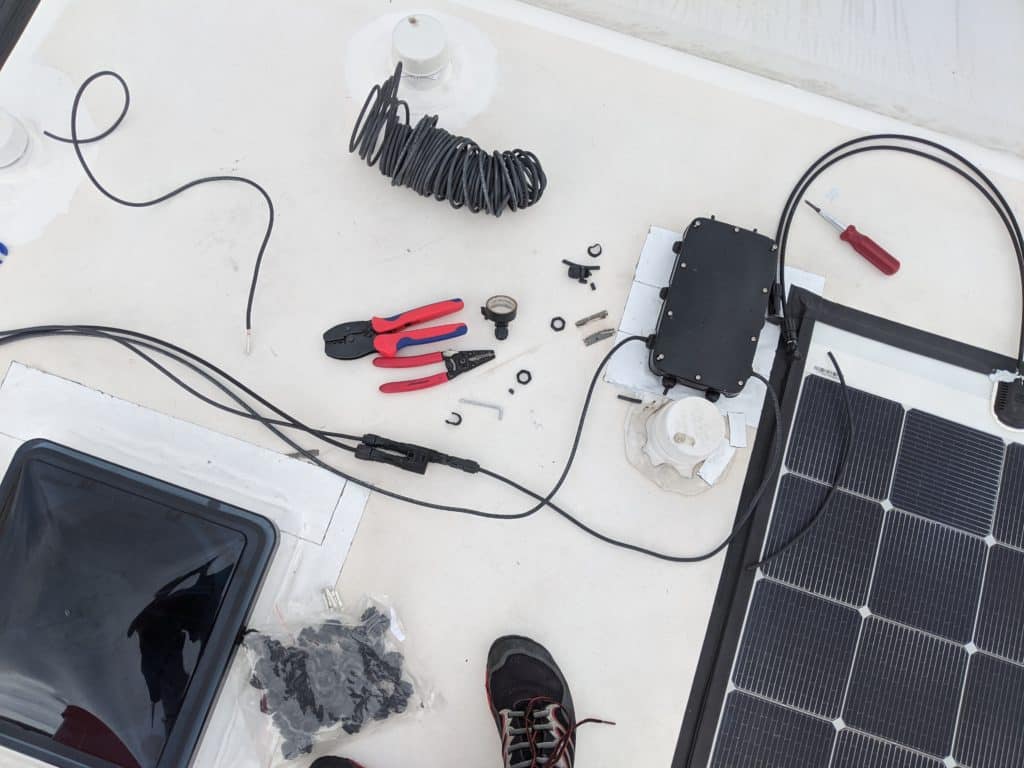 Preparation
First, ensure there's no active power within the system that could harm you or others helping in the installation. This includes powering down your battery bank, inverters, and any other portions of your system.
You'll also want to thoroughly clean the area where you plan to mount your combiner box. Finally, assemble all your necessary tools and equipment in an easy-to-reach place so that you can avoid lots of back-and-forth trips during the installation process.
Installation Process
The complexity of this step may vary a bit, depending on the nature of your solar roof top combiner box. For pre-wired boxes with pigtails, you'll find the process as simple as securing your box to your roof. Then connect the correct wires to the right spots on your charge controller or inverter (along with the ground point). Then, all you'll need to do is hook up your panels to the fuse holders.
Other boxes or DIY versions may entail a more complex installation process. Typically, these can include securing your combiner box's frame in place. Then you'll place and connect the fuse holders yourself as needed.
Is It Better to Hire a Professional or Do It Yourself?
No matter how you get one installed, solar roof top combiner boxes are a crucial part of many on-the-go solar systems. But this is a question you'll need to answer for yourself. For handy folks or those who are electrically inclined, it's certainly possible to not only install a solar roof top combiner box on your own but even DIY the entire project! This can save you money and time getting your solar system ready to go.
On the other hand, some RVers may not feel particularly comfortable working with electricity or on their roof. They might want to hire a pro.
Don't feel ashamed to go this route. You'll rest easier knowing the job was done by an expert. Plus, the cost is relatively small compared to your overall solar power system.
Which route sounds more appealing to you?
Want To Learn More About Electrical Systems and Lithium Batteries?
We know that building or upgrading an electrical system can be overwhelming, so we're here to help. Our Reno, Nevada-based sales and customer service team is standing by at (855) 292-2831 to take your questions!
Also, join us on Facebook, Instagram, and YouTube to learn more about how lithium battery systems can power your lifestyle, see how others have built their systems, and gain the confidence to get out there and stay out there.
Join Our Contact List
Sign up now for news and updates to your inbox.