Whether you're upgrading an existing battery system or starting from scratch, figuring out where to buy lithium batteries can be overwhelming. The decision often depends on your application and which type of lithium batteries you're buying.
Let's jump in and take a look at some of the different options available for buying your new lithium batteries!
Before we start, if you are looking to buy Battle Born lithium batteries, visit our online store or call our Reno, Nevada-based sales and customer service team. We can be reached at (855) 292-2831. We would be happy to assist you with buying batteries or answer any questions.
Where to Buy Lithium Batteries?
Lithium batteries are becoming the optimal choice for replacing batteries of all sizes. There are lots of different types, sizes, and manufacturers of lithium batteries. Where you buy your lithium batteries will likely depend on the application and type of battery you need. For instance, you can find AA lithium batteries in most brick-and-mortar stores. But 12-volt deep-cycle lithium marine batteries and RV lithium batteries aren't as commonly found.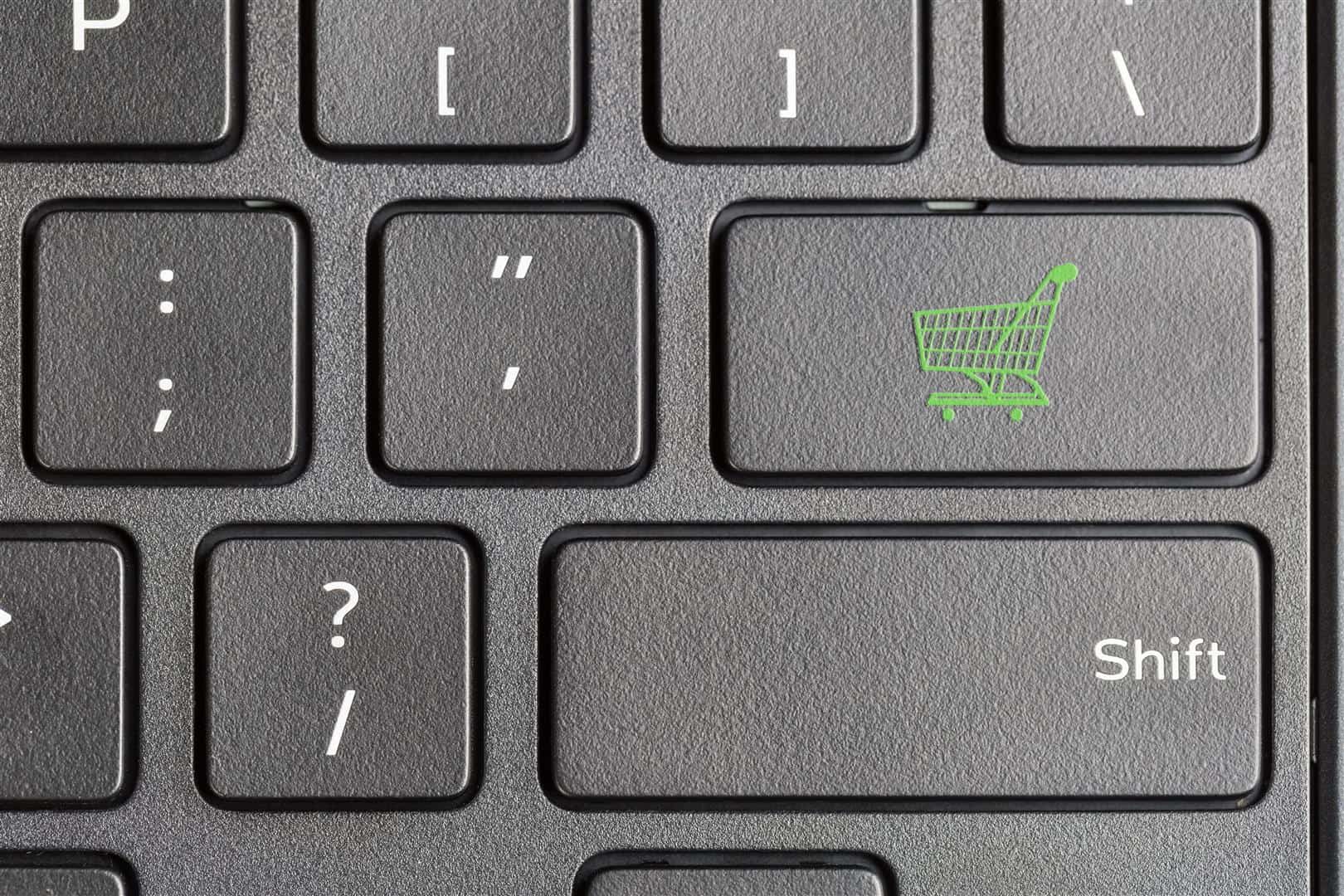 Best Stores to Buy Lithium Batteries
Local brick-and-mortar stores are a great option if you're looking to buy small lithium batteries such as AA batteries or perhaps a replacement battery for a cell phone. You're likely to find lithium versions of common battery sizes near the checkout in most big box stores. However, you may want to head to an electronics or cell phone store if you're looking to buy more specialized varieties of lithium batteries.
Occasionally, you'll find a local battery, boat, or auto/RV shop that will carry 12-volt lithium deep-cycle batteries for more serious off-grid power needs. However, these places may not carry the particular brand you're looking for. Sometimes it is best to look at online stores, like Inverters R Us and the altE Store, for a particular size and brand of battery. Many lithium batteries are also available on Amazon.
Lithium Battery Installers
Your best option for buying lithium batteries may be to purchase them through a professional battery installer. This is particularly true if you have a large project, such as designing a battery bank for an off-grid home or upgrading the batteries in your RV or boat. One advantage to having your installation team buy the batteries for you is that they will hopefully know exactly what to purchase and can likely even help you design your system.
Additionally, installers can often buy in bulk and get a better price than you can. However, it's always a good idea to double-check the pricing you get from an installer to make sure they're passing some of these savings along to you.
Direct from Lithium Battery Manufacturers
Some lithium battery companies might only sell through dealers and original equipment manufacturers (OEMs). However, a few lithium battery manufacturers sell their batteries direct to the public. Being able to buy direct from the manufacturer offers a few advantages.
The battery manufacturer often knows more about their batteries than anyone and can answer any questions you have. They can even help you design the optimal system. Additionally, working directly with the manufacturer means you don't pay a price markup to a middleman.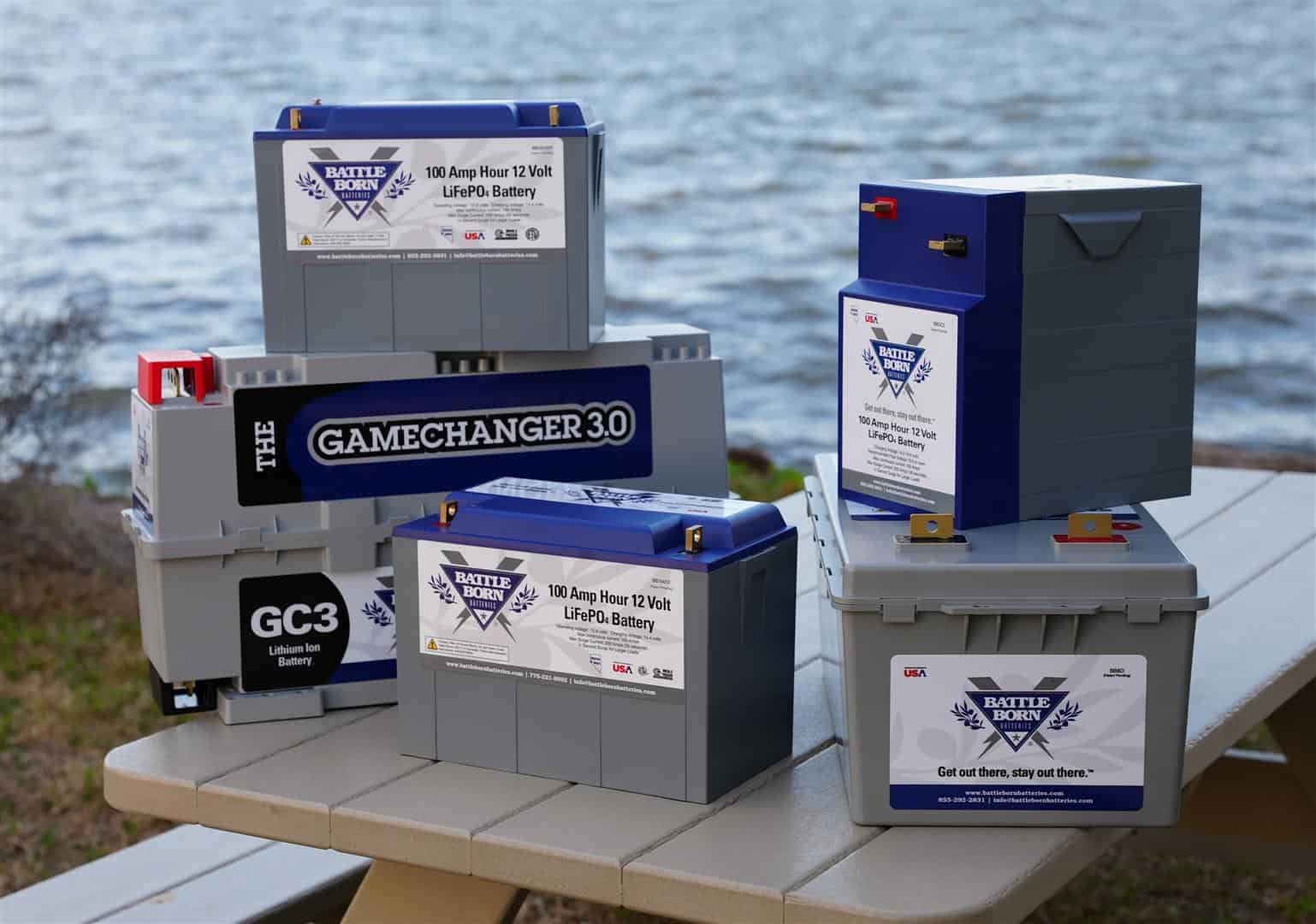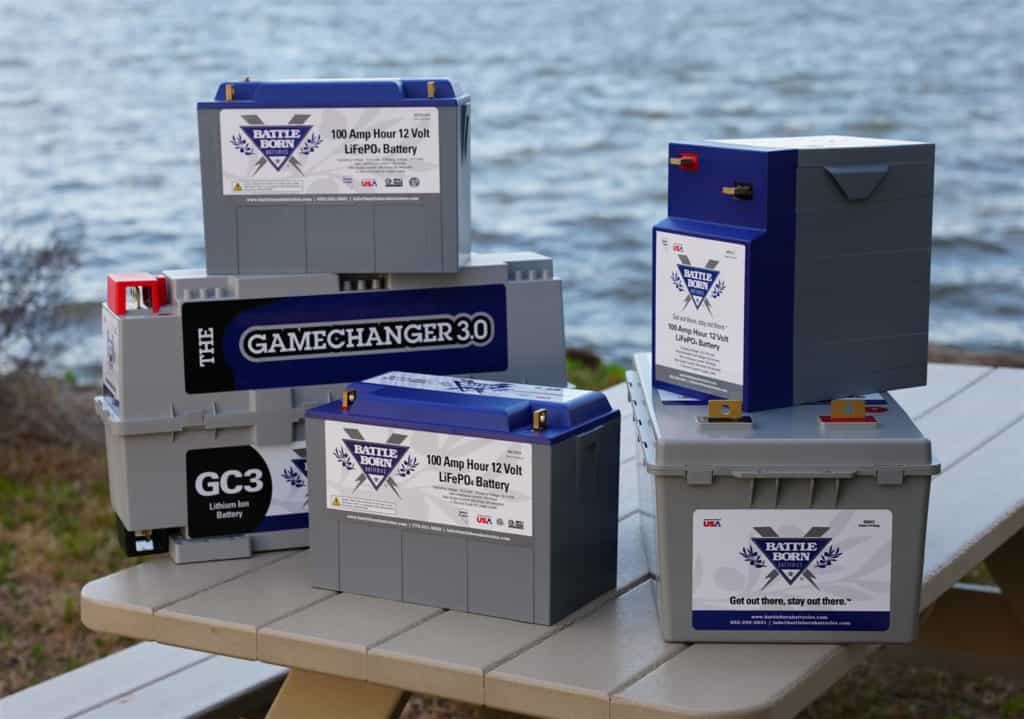 Here at Battle Born Batteries, customers can buy lithium batteries in a variety of ways. Directly through us, through professional installers, dealers, or even get their batteries through select OEM partnerships with our Dragonfly Energy-branded batteries.
How Much Do Lithium Batteries Cost?
It's common for lithium batteries to cost 3-4 times as much as traditional alkaline or lead-acid batteries. 12-volt lithium deep-cycle batteries start around $900 from most manufacturers and go up from there depending on the battery's capacity. For example, Battle Born's 100 Ah, 12-volt deep-cycle lithium iron phosphate battery regularly costs $950.
We also offer a 270 Ah 8D version of the same battery that costs $2,800. The price of lithium batteries goes up as the capacity increases.
What Is The Best Lithium Battery To Buy?
We're probably a little biased here at Battle Born, but we truly believe we offer the best deep-cycle lithium batteries available on the market. From our propriety BMS and high-quality components to our world-class customer service and sales team, every aspect of the Battle Born experience is designed to deliver unrivaled satisfaction.
Assembled in the USA
Battle Born assembles and tests all of our batteries in Reno, Nevada, using the highest quality components available. Our team takes pride in building the best batteries in the world.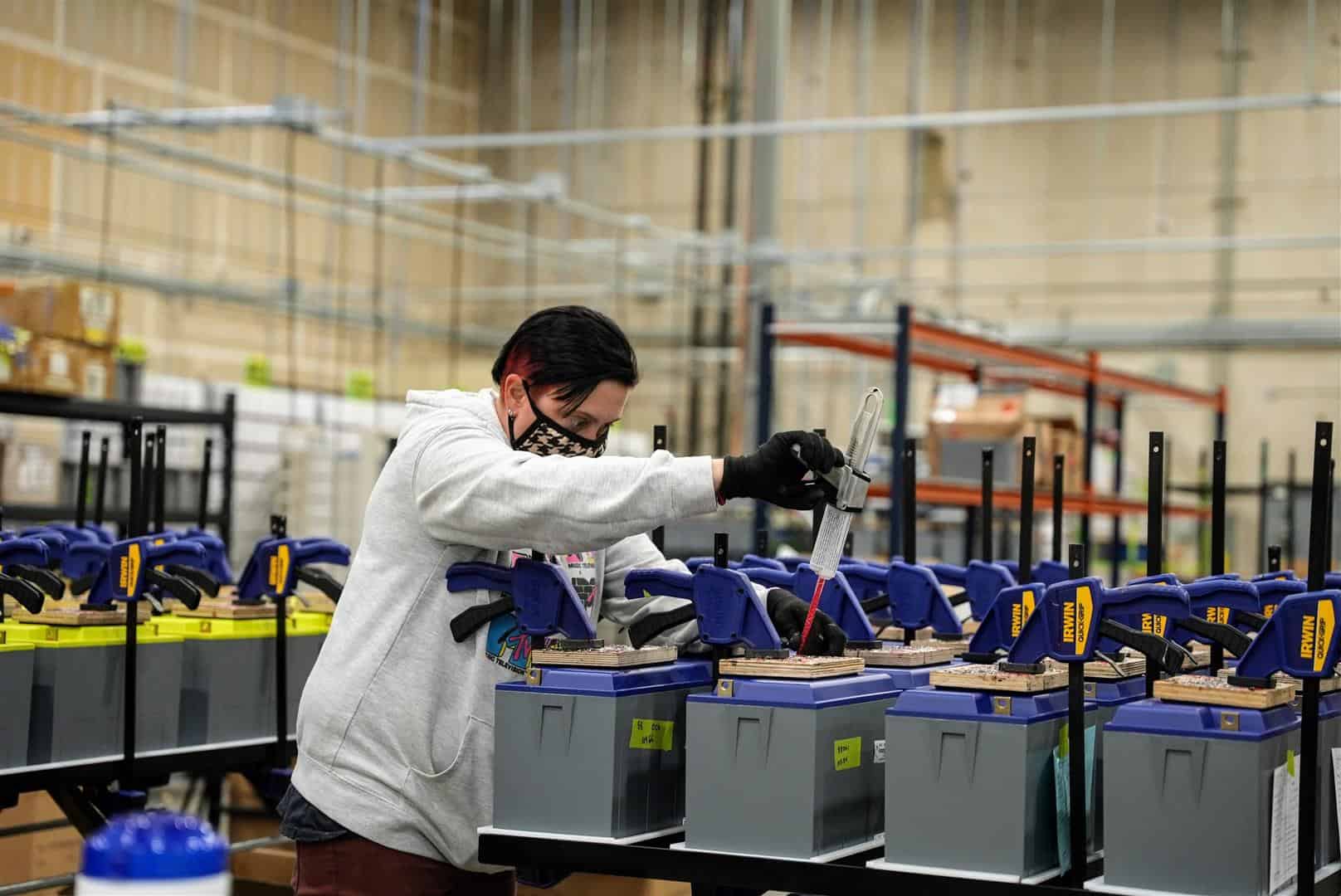 Knowledgeable Nevada-Based Customer Service Team
Battle Born has an expert team of customer service and sales specialists based in Nevada that are always ready to help you! Our team can help you answer questions about batteries, design solutions for your application, and help you select the right components for your custom lithium battery system. So reach out and see how we can help you today!
Proprietary BMS System
Battle Born protects all of our lithium batteries with a proprietary internal battery management system (BMS). Battle Born's BMS manages cell current, cell voltage, cell temperature, charge balancing, and monitors the battery for internal shorts. The BMS ensures that the lithium battery is operating within its safe limits. It also optimizes the life and health of each battery.
Every Battery is Capacity and Load-Tested
Every Battle Born lithium battery is individually load-tested to ensure the BMS is functioning properly and protecting the battery. If the BMS fails, the battery is susceptible to damage if unsafe conditions occur. If you buy lithium batteries without a reliable BMS system in place, you'll be at risk to cause unnecessary damage to your battery investment or worse.
10-Year Warranty
Battle Born stands behind all of our batteries with a 10-year warranty. This warranty is an 8-year full replacement manufacturer's defect warranty and 2 years prorated. Additionally, we design all of our batteries to last 3,000 – 5,000 cycles, at which point they'll still hold 75% to 80% of their energy capacity.
Fully Discharge the Battery
Most lithium battery manufacturers limit you to discharging down to 20% of their capacity. Not Battle Born. Our batteries use cylindrical lithium battery cells that, when combined with our proprietary BMS, allow for 100% discharge. This means you get all of the power available in your batteries, and you get more for your money.
Most Certified-Listed Batteries On The Planet
All of Battle Born's batteries carry multiple certifications that verify their quality. The lithium cells in Battle Born's batteries are UL 1642 certified and the battery packs themselves are UL 2054 and IEC 62133 certified. Additionally, each battery has a Department of Transportation listing of 38.3, which is required even to allow them to be shipped. This resumé of certifications and listings is one more reason to put Battle Born at the top of your list when you're looking for where to buy lithium batteries.
Are Lithium Batteries Worth It?
Now that you know where to buy your lithium batteries, you might be asking yourself if they're worth it. You've already determined you need a battery to store power, so the real question is, "are lithium batteries worth it compared to other types of deep-cycle batteries?" The answer is yes.
Lithium batteries offer many advantages over lead-acid batteries. Lithium batteries last 5-6 times longer than lead-acid batteries, they're more efficient, they charge faster, they weigh less, and they're safer. Even though a Battle Born lithium battery will cost 3-4 times as much as a lead-acid battery, the benefits end up saving you money in the long run.
Where to Buy Battle Born Lithium Batteries?
Battle Born sells lithium batteries directly to the public, through professional installers, and battery dealers across the country.
We have a team of experts waiting to help you design your system and answer any questions you may have. Give us a call or send us an email and let us help you experience the power of lithium batteries!
Want To Learn More About Electrical Systems and Lithium Batteries?
We know that building or upgrading an electrical system can be overwhelming, so we're here to help. Our Reno, Nevada-based sales and customer service team is standing by at (855) 292-2831 to take your questions!
Also, join us on Facebook, Instagram, and YouTube to learn more about how lithium battery systems can power your lifestyle, see how others have built their systems, and gain the confidence to get out there and stay out there.
Join Our Contact List
Sign up now for news and updates to your inbox.