For Chase and Aimee Bartee of Tight Loops, the past year of living on the road has been anything but easy. Between traveling in the time of COVID and having a bad battery system, the couple managed to persevere and continue to create captivating content! Now that their 1985 Vanagon runs Battle Born Batteries, Chase, Aimee, and their cat Levi can get out there and stay out there safely during these uncertain times.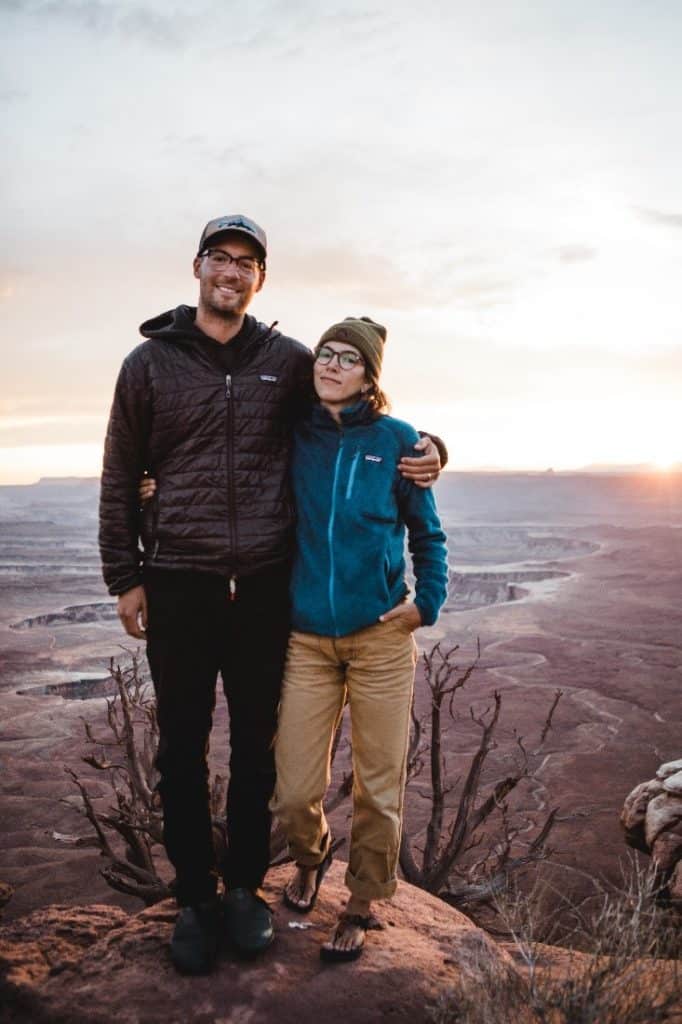 Meet Tight Loops:
Chase and Aimee have years of experience as photographers and videographers. The couple both grew up taking trips and spending plenty of time outdoors, which certainly inspired them to lead a nomadic lifestyle. Chase learned to fly fish from his grandfather and uncles in Montana, a state where the hobby is common. Chase and Aimee began making films about their fishing adventures in 2013 and their brand name, Tight Loops, refers to a type of fly-fishing technique used to cast a line. Their work has won and been nominated for the Drake Magazine Awards, a fly-fishing focused publication.
This summer the videographers released their film "Big Land," which focused on the experience of catching brook trout for the first time in a totally remote part of Labrador.
"It's no surprise that the best fishing on earth is in the most pristine places, so being able to reach a location and stay there gives you a lot more time to explore and connect with a place," Chase said.
Constantly inspired by the beauty of the outdoors and a lifelong passion for adventuring, they also partake in creating watercolor prints and similar art mediums. Their professional projects have caught the eye of and been published in The Maine Magazine, Anglers Journal, and more!
What's in the Vanagon?
Here's what Chase and Aimee have in their rig, nicknamed Bullwinkle: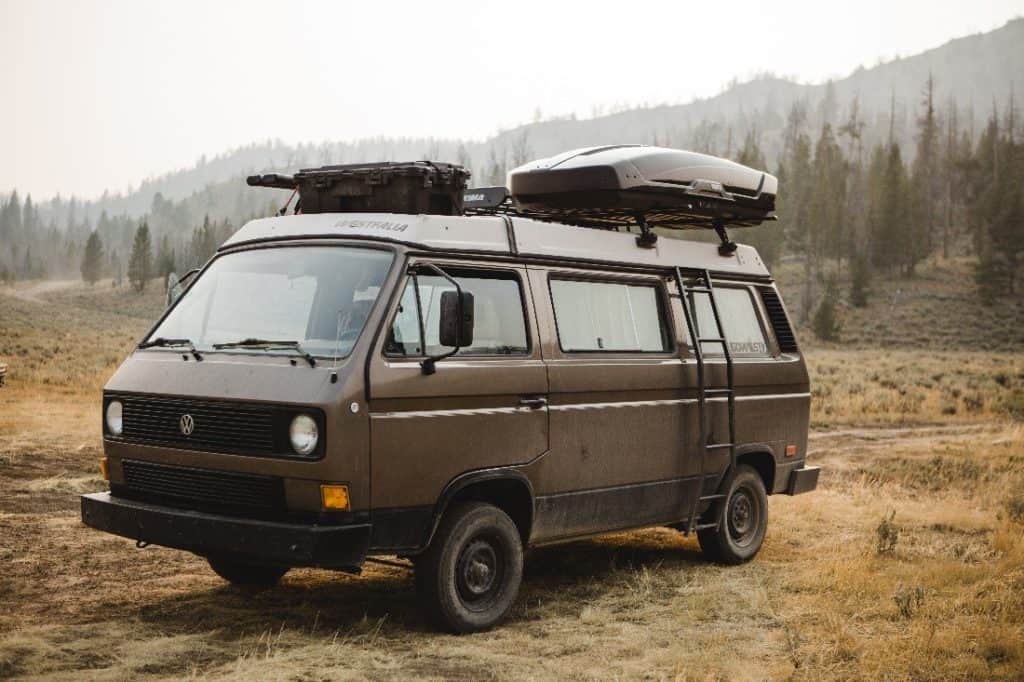 –2 BB10012 Battle Born Batteries
-1 Orion 12/12V-30A isolated DC to DC charger for alternator charging
When Chase and Aimee are editing media in the van, they can accomplish more than ever before! Being able to work anywhere in the country and have power at any time has its perks. They no longer experience the battery anxiety they endured with their old system.
"How we charge and when we charge isn't as much of a concern as it used to be," Chase said. "So much of our time was spent looking at the places where we wanted to camp or sleep and if the solar was good enough there. There's no thinking about any of that stuff now, thanks to our alternator charging!"
Before their upgrade to LiFePO4 technology, Chase and Aimee often relied on power from their friends and fellow Battle Born brand partners MAK and Owen of Bound for Nowhere. One situation they often faced was having to plug their fridge into MAK and Owen's rig to keep things cold when the lead-acid battery system failed. They admit to feeling unnecessarily nervous when their batteries get below 90 percent but now admit it's such a relief to not worry about power anymore.
"Now with 200 amp hours and such a reliable system, it's not even a concern now, which is great since it's the first time ever where we can just plug something in and it'll charge overnight," said Chase. "We have such an excess of power now."
They explained how MAK and Owen once experienced issues with the solar setup on their rig and had to use Chase and Aimee's power for once! The four of them were able to edit photos and video for eight hours continuously from the Vanagon's power system.
Chase and Aimee originally followed MAK and Owen on social media because they were interested in living on the road full-time. Aimee would occasionally comment and message them for advice, specifically on how to travel with a cat. The group's friendship blossomed from there and has been going strong for a year after initially crossing paths in person in Tucson, Arizona.
"Social media has connected us with a lot of incredible folks, and we feel so lucky to call them our 'real-life' friends now," Aimee said.
On the Road in a Pandemic
The couple admits that traveling during the early times of the national shutdown was "quite the pickle" because some amenities they frequently relied on weren't obtainable. Even having the chance to take a shower at a campground became a frustrating challenge.
"You just really have to distance yourself and when we travel, we're being careful about where we go and who we're near," Chase said. Being mindful when you're in high contact places such as gas stations or rest stops is something travelers must consider a lot more than in the past.
"If this year has taught us anything it's that you can plan a lot of things, but you can't plan for everything, especially during a pandemic," she said. Chase and Aimee admit to sometimes completely reassessing plans and winging it while out on the road a lot due to the pandemic coming completely out of left field.
Over the summer they made a mission to travel with MAK, Owen, and a few other friends, being careful when traveling and distancing themselves. Traveling in such a tight-knit group made it much easier to go longer without public spaces because they could pool resources together. A trip to the grocery store or getting water refills would last weeks longer than if Chase and Aimee were on their own.
"Not everyone has the opportunity to travel like that with a group of people, so we got really lucky," Aimee said. "It made the time a lot easier and comfortable."
All in all, Chase and Aimee advise people looking into hitting the road full-time to be smart and knowledgeable when traveling, especially when visiting towns big and small. The pandemic makes it tough to really explore, but they advise people to be responsible with where they go and how they treat the environment. The couple have the option to plug their rig in near coffee shops and work but admit they're hesitant to ease back into close proximity with others in public places.
What's Next?
Currently, Chase and Aimee have been filming plenty of footage that they plan to edit and release- they are excited for the challenge of sifting through ten terabytes worth of video content! Aimee has wedding and couples' photography gigs booked and is excited to safely work with clients during this time. They just released their Battle Born Batteries installation video, and the vlog style of storytelling is something they're looking to explore more of in the future.
Follow Tight Loops on Instagram and YouTube, and check out their website for updates and a deeper look into their content portfolio. Tight Loops also makes appearances in Bound for Nowhere's A Summer Adrift, a new YouTube series sponsored by Battle Born Batteries!