Whether you are a full-time or part-time RVer, some people discover the need for a reliable battery system to keep them focused on enjoying the moment. For Pau Hana Travels, Gary and Stacey Quimby, they knew they didn't want the "battery anxiety" that comes with traditional lead-acid batteries. LiFePO4 batteries are made to keep traveling stress free and provides RVers like Pau Hana Travels enough power to get out there, stay out there! 
Pau Hana Travels 
Adventurous couple Gary and Stacey started living on the road in 2016. Both originally from Washington State, they've been RVing since they were young exploring the Pacific Northwest. Stacey learned about RVs while traveling around Eastern Washington and North Idaho while Gary experienced it through his grandparents who were full time RVers! The passion for RVing was always there but wasn't fully realized until the Xscapers convergence in Salida, Colorado in 2016 when they realized this was what they wanted to do. "It was because of that first convergence we stayed out in Quartzsite for our first time and didn't return home until March, much later than our planned return of just before Thanksgiving. We got hooked, but we couldn't call ourselves true full time RVers, because we still own a home", they explained.
Their website, "Pau Hana Travels" is full of informative tips on RVing while also vlogging their experiences on the road. The informative tips include topics from gadgets to use on the road to solar panel installations. They like to give advice to those thinking of joining the RV world, "There is no right way or wrong way to travel, there is your way.  Don't let the pressure of others influence the way you want to live." They also make videos for their YouTube channel, which Stacey films and edits. Since she went to school for TV/radio in Montana, she uses her love for video editing after filming vlogs about their RV adventures.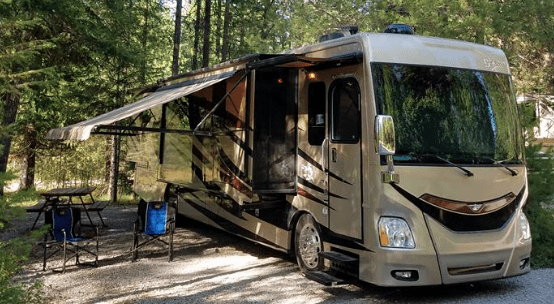 When Gary and Stacey travel in their 2016 Fleetwood Discovery 37R Class A Diesel pusher affectionately named "The Disco", they go to places they've loved for a long time and places they found a new love for. For RVers, asking them their favorite place they've been is one of the hardest questions to answer. "This is one of the most dreaded questions you can ask an RVer. When you think you have found your favorite place ever, you'll travel to the next state and find something even better." The couple explains. As a pair, they can answer the question with ease saying Alaska is one of the places they are in love with. Gary states "I think I can answer for both of us on this one…ALASKA! Alaska is just amazeballsbeautifulcrazygreat!" RVing has become their lives and you can see that in the content they create.
Why Battle Born?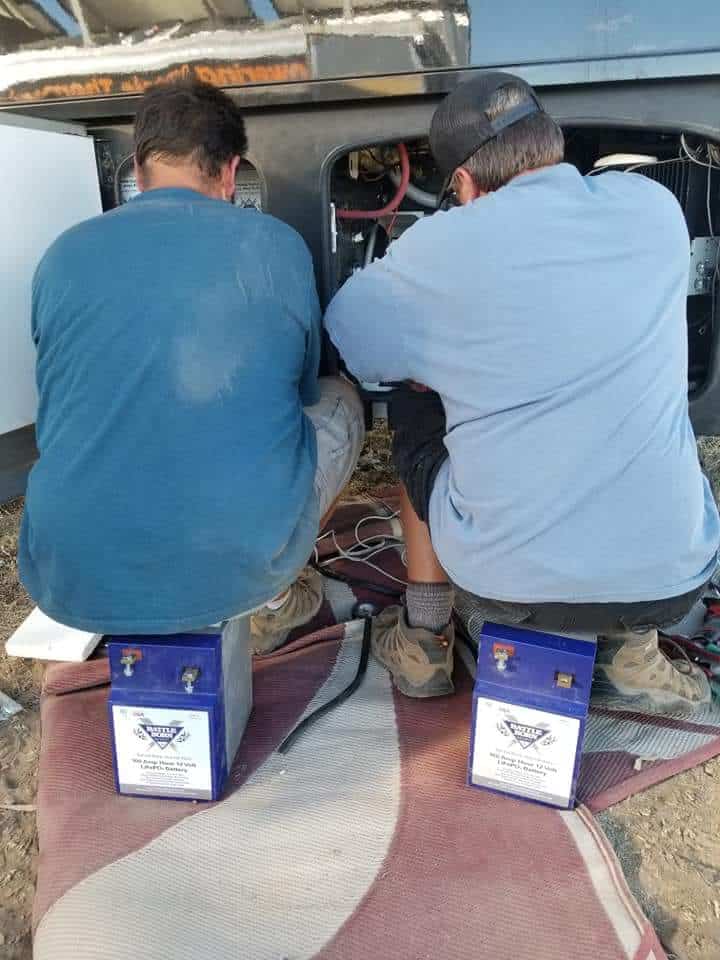 For Gary and Stacey, switching to lithium was something that they didn't need to think about. "Lithium technology is so much more efficient, weighs less and performs so much better than flooded lead acid batteries", Gary said. When traveling offgrid the way they do, there is no power to plug into. So, they switched to solar, but found that their old batteries were practically fried after 2 years of use. They looked into Lithium and found Battle Born Batteries to put into their RV. "After researching many different brands and styles of lithium batteries, I ultimately decided on Battle Born Batteries because of their very complex Battery Management System (BMS) that is built into each battery. With this very complex system comes an install process that can be quite stressful. Battle Born Batteries, tried their hardest to make sure all our questions were answered, and insured everything went smoothly. "My first contact with Battle Born was with Sean Nichols, this guy is a good man! I discussed my needs and wants with Sean and Denis (man can he play the guitar!) and soon enough we were building a huge battery system." With this new system, Gary and Stacey can live their lives more comfortably. "We live in our RV like most people would live in their regular homes."
Pau Hana Travels LiFePO4 Set Up
Their Battle Born set up includes:
2 – MicroAir soft starts for the air conditioners
1 – Victron Orion 24/12 DC to DC converter
12 – High Tec 200 watt solar panels
Gary and Stacey worked with Battle Born Batteries to create a system that was perfect for their needs as well as The Disco.
Keep up with Pau Hana Travels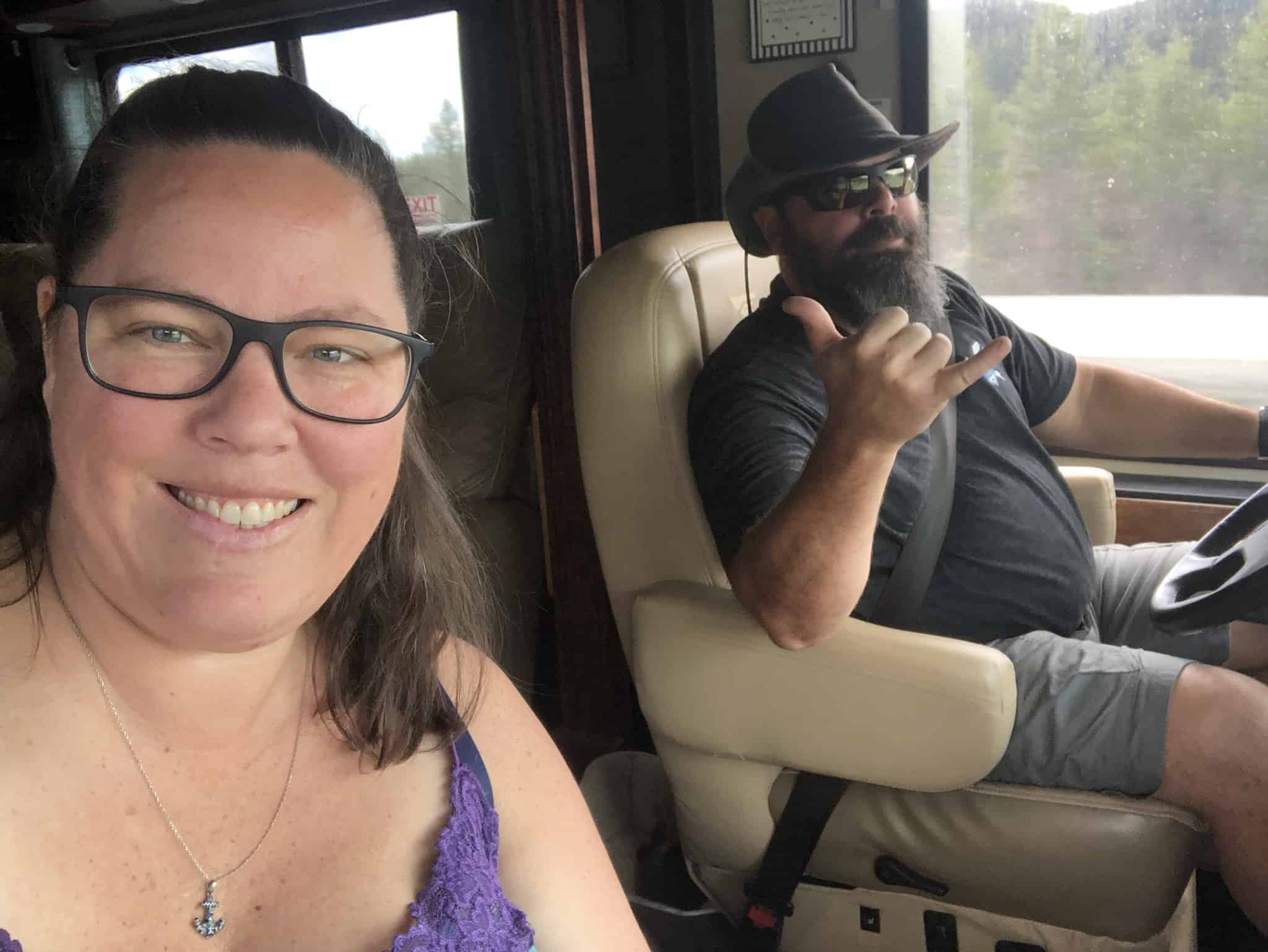 Gary and Stacey are currently heading their way back to Alaska in summer of 2019! Check out their newest series, here. Gary and Stacey are constantly traveling, so if you want to keep up with their travels you can follow  them on their Facebook and Instagram! You can also check out their YouTube channel and their Website for tips, vlogs, and adventures!