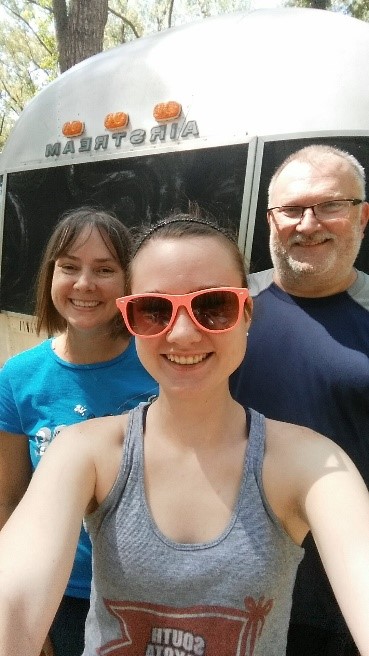 At Battle Born Batteries, we strive to offer the best service and add value to each of our customers outdoor experience with our LiFePO4 batteries.  Today, we are honored to share the story of Karl De Jong, a US Veteran and dedicated Battle Born customer.  Karl has a bank of Battle Born 12 volt lithium ion deep cycle batteries installed on his 1979 Airstream Sovereign.  This classic model from Airstream is almost 40 years old and was launched officially under the name Sovereign of the Road, as a part of the Deluxe Land Yacht Series.  The story of this iconic 31-foot trailer has etched its place in American history.  We are happy to see it out on the road with an upgraded Battle Born LiFePO4 battery bank, solar system and inverter charger.   
A man of commitment and heart: Who is Karl De Jong?
Karl De Jong is a man of commitment and heart.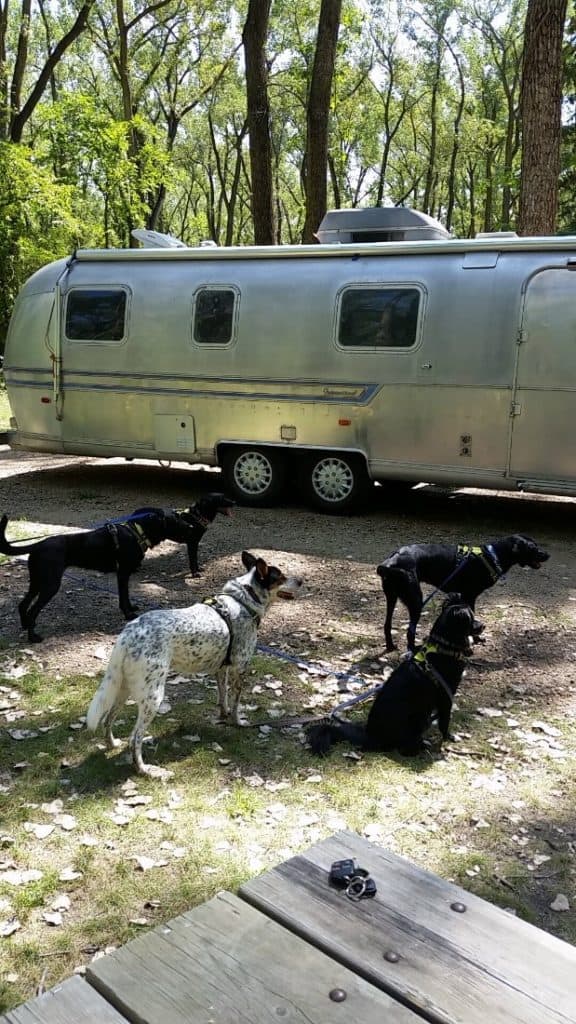 Born in South Dakota, the outdoors became his life as soon has he could walk. His father helped him develop skills in fishing, camping, and hunting.
Doing so taught Karl how to be sustainable for himself until this very day.
At the age of four, Karl would also learn to play the cello since his two older brothers were proficient in music. Having a deeper understanding of music, he would eventually learn to play many string instruments, and in turn become a music teacher for 18 years. As a child, Karl noticed an Airstream owner that lived down the street from him whom he would visit often. This would eventually create the passion and interest to become an Airstream owner later down the road. 
From high school, Karl moved into the military, where he would join the Navy. He would work in a Seabee naval construction battalion. The Seabees consisted of skilled workers that were trained to drop their tools if necessary and take up their weapons at a moment's notice to defend themselves. They were also a self-sustaining unit, which means to have the ability to be dropped into any environment and be able to take care of themselves. Karl would honorably serve for 22 years, but after a life-crippling back injury, Karl would have a medical discharge. Even though this has been hard to face, Karl says, "I have no regrets."  
Kristal, Karl's wife of 30 years, was relieved to have Karl back in her life after serving. However, with a Seabee "can do" mentality, Karl would not let this injury stop him from living his life. He would eventually return to work as a music teacher for a range of ages varied from elementary to high school. His passion for teaching stems from the deeper understanding to help the younger generations. "The best part was explaining things 5 different ways and when they get it, it is the best feeling in the world. They would just light up!"   
From Seabee to Airstream Owner with LiFePO4 batteries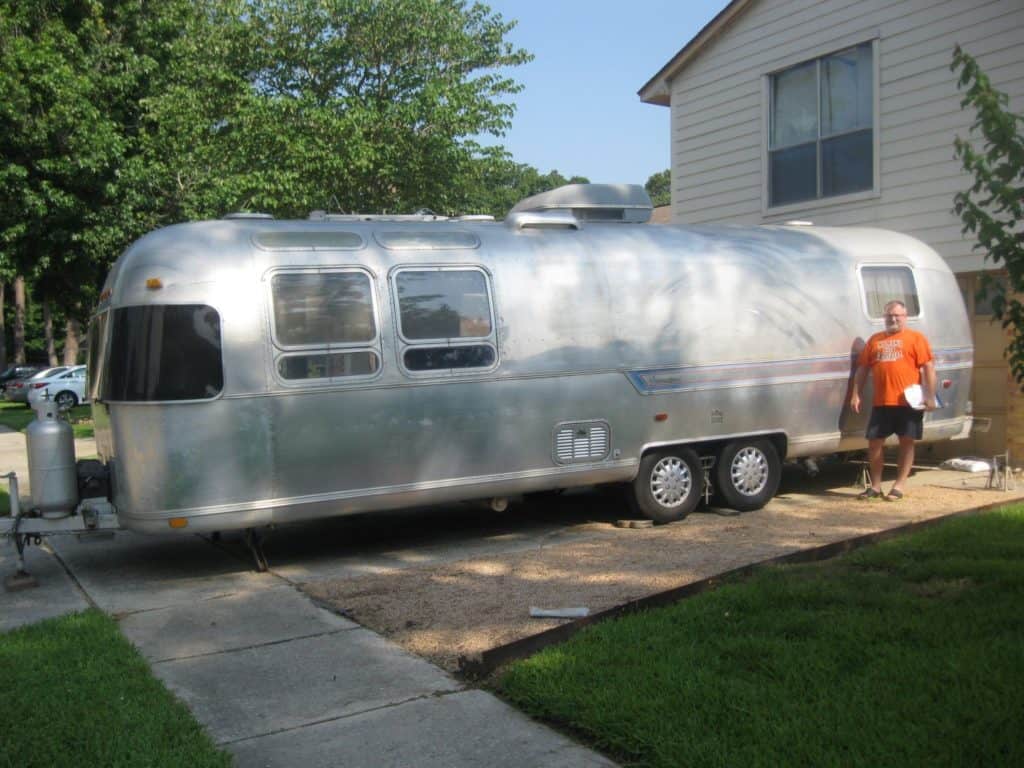 Today, Karl still has a passion for music, but with his back injury, he is not able to enjoy playing as much.  
Later on, he would move to Texas, where he would raise his family. As a father to two daughters, he wanted to make sure they were also raised on the outdoors. Today the youngest daughter, is working back in Karl's home state of South Dakota, and his oldest works at a local vet clinic down the road from him. 
As a converted Airstream owner of four years now, he explains, "One of the main reasons we got the Airstream, was to visit our youngest daughter in South Dakota, and to see family." Like many that do an Airstream conversion, their Airstream needed a close to complete overall renovation. Even though it was not complete in the earlier years of the renovation Karl would still take it on camping trips and adventures across the country with his 5 dogs, 4 rabbits, and that Seabee "can do" mentality. 
Needing to retire early from teaching, Karl's Airstream project with his wife had taken longer than anticipated due to financial boundaries and his injury. With this, one of the biggest financial boundaries for them was our 12 volt lithium batteries.  Sean Nichols, COO of Battle Born Batteries, knew this was a hard point for Karl, and gave Karl a Veterans' discount on his LiFePO4 batteries, knowing how much it meant to be out there longer in his Airstream. "Sean has treated us extremely well with a veteran deal to help financially. He supports veterans, since not many other companies do what Battle Born Batteries does," Karl mentions.  
Karl's 12 volt lithium ion Airstream Set up 
Here is an overview of Karl's upgraded power system: 
Solar: 300w, working on creating a portable solar tracker, currently 200-amp hr.
Wind: Eventually, wants to create a vertical wind turbine attached to Airstream.
♦♦♦♦♦♦
With his longest trip in the Airstream so far being up to Minnesota, (all the way through the Midwest), he wanted to make sure to note that our 12 volt lithium batteries gave him peace of mind when living off the grid.  
"They are all great individuals, they are all extremely helpful, any time of the day you have anything they will be there. You [Battle Born Batteries] have a great product, and we'll keep recommending [Battle Born Batteries] to people." – Karl De Jong, Battle Born Customer
Karl is a true inspiration of American innovation and heart. Here, at Battle Born Batteries, we would like to thank him and all veterans for the time they have served for our country. They are the true heroes.
We will stay up to update with Karl throughout his Airstream build and his life.