Here at Battle Born Batteries, our team loves to hear testimonials about how our products help you get out there and stay out there, and our anglers are no exception. In this blog, Battle Born Pro Angler Miles "Sonar" Burghoff reflects on how his season in the MLF Pro Circuit went, and what he's looking forward to for 2022. Check out his previous guest blog here!
Though 2021 is far from over, my 2021 season competing on the MLF Pro Circuit has come to an end.
Overall, it was another exciting season, traveling across the country in my Battle Born "Battle Wagon" and fishing events ranging from South Florida to upstate New York.
With my season now in the rear-view, it is time to look back and evaluate my third year as a professional touring bass angler.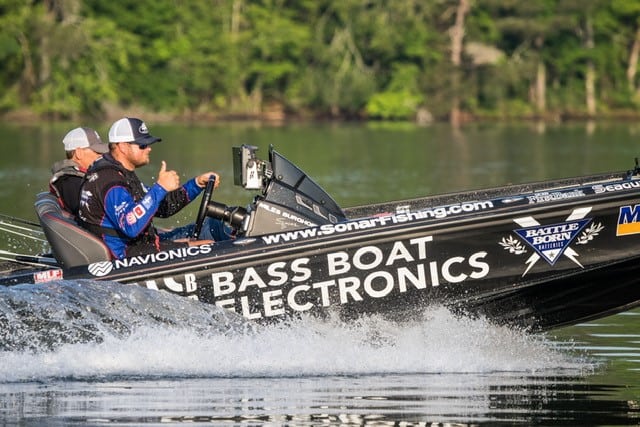 Scorecard:
While many weigh the success of a tournament season solely on winnings, I prefer to look back and evaluate my consistency.  Under that metric alone I can't say it was my best year, but it certainly wasn't bad either.
Looking at my finishes, I had some great ones, including 6th-place at the Lake Okeechobee opener, a 3rd-place at Lake Chickamauga, and I capped the season off with a 7th-place showing at the MLF TITLE Championship at the Mississippi River.  These, along with some other solid check-cashing events made for a lucrative year, but I also had several events that kept me grounded and highlighted some things I can work on for next season.
The most important lesson I learned this year was how to be more efficient during my practice period.  For those of you who might not know, the MLF Pro Circuit allows for two official "practice" days where we go out immediately before the tournament and try to get an idea what the fish are doing, and to find likely areas we want to fish in the tournament.  In past seasons we had three days of practice, so getting used to the reduced practice period certainly had a learning curve.
For example, in multiple events, instead of putting my trolling motor on high and covering as much of a fishery as possible, I tried to pick apart one specific area during my practice.  In theory this strategy made sense, and certainly could work, but ultimately if you picked the wrong area to focus on, you could be left with a dud.  This is exactly what happened at Smith Lake, Lake Murray and the Potomac River where I had my worst finishes.
Despite being disappointed with some of my finishes, these were valuable lessons that I am fortunate to have learned from. In tournament fishing, as it is with many endeavors, poor finishes are nothing more than "feedback" that allows me to continue polishing up the parts of my game that need work- and I look forward to applying what I learned for next year's schedule.
The Big Finale:
Though I am quick to critique my season based on what I consider my worst finishes, I am also very proud of the way I wrapped up my third year as a professional tournament angler.
I have been very fortunate to make the Title Championship every year so far. Making the Title in any season is reason enough to celebrate, but this year I was proud of how I was able to overcome some poor finishes that could have eroded my confidence, and still fought to the very end to punch my ticket to the Championship.
Once at the Title, I was able to carry on my late-season momentum and not only capture a 7th-place finish, but also catch the big-bass of the tournament and win my group's qualifying round.  Needless to say, it was a great way to round out a season full of ups and downs.
Taking Stock:
Now that I have taken stock of my tournament season, I have to say this may have been one of my most important years yet- not because it was a flawless year, but because it wasn't.
The goal is always to progress as a competitor, and though this may not have been my most consistent season, it certainly taught me how to push through mediocre events, and still access the confidence and drive necessary to accomplish my goals in the face of uncertainty.
Now that I've had time to reflect on my season, I can't stop thinking about what the 2022 Pro Circuit season will bring, and I can't wait to apply the lessons I learned, and the confidence I accumulated, towards a whole new tournament schedule.
I can't wait to hit the road in the "Battle Wagon" once again in January!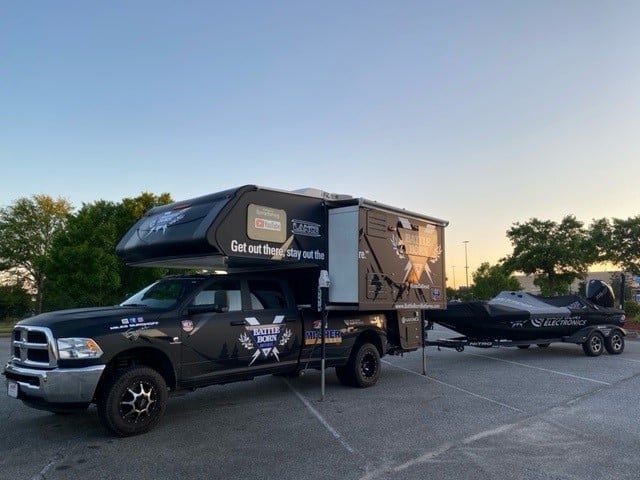 If you'd like to learn more about Miles Burghoff, follow him on Instagram, Facebook, and his website.