The Lithium Ion Gamechanger GC3
At Battle Born Batteries, the need to create high quality solutions for our consumers is always something that is put at the forefront. As leaders in the lithium-ion battery industry, we seek to continue to put out only the highest quality products. That demand for quality LiFePO4 batteries and convenience led us to the creation of the BBGC3 Gamechanger. The gamechanger lithium battery has an all new form factor with 270Ah.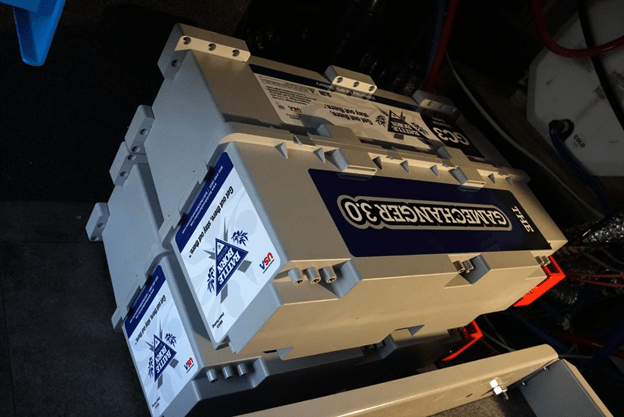 One Size Fits All
As the needs for higher system capacities increase, so does the lack of available battery bank space. Our team saw a growing demand in the market for a battery that gives the users the freedom to take advantage of the limited spaces inside their rigs, thus the BBGC3 Gamechanger was created. The only form factor in the industry that can be mounted in any orientation, this innovative battery case allows for maximum possibilities. Not only is it capable of delivering 270Ah of power, it weighs only 80 lbs.!
With a unique battery design, the BBGC3 is 22.83 (L) x 7.09 (W) x 13.15 (H) . It's tall and narrow form factor allows users to place the battery anywhere in their system. The BBGC3 offers simplicity without the sacrifice of efficiency.
It is an excellent option for those looking to get a start in the off-grid world. This new 270Ah battery is a great option for those with high power demands and limited space. With its exclusive design, the BBGC3 is a great option for those looking to up fit their vans, truck campers, towable travel trailers, 5th wheels and even large marine vessels. Whether you are a weekend warrior or a full-timer, this battery offers endless possibilities for those tight on space.
Stackable, mountable, and rugged, the BBGC3 is truly a battery that will change the lithium-ion game for the better.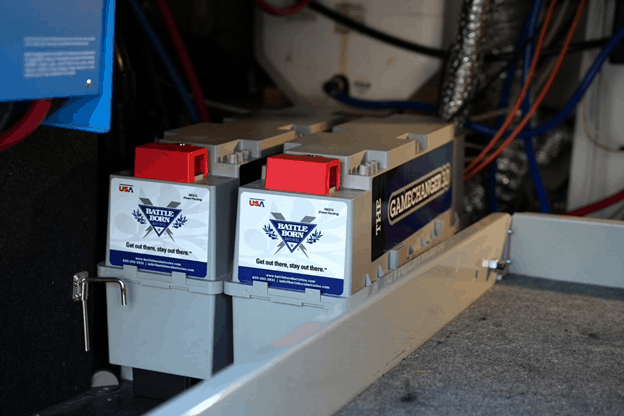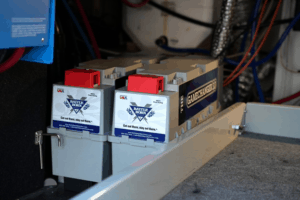 270Ah of Quality Lithium Battery
At Battle Born Batteries, we know that quality is key when it comes to batteries. That is why the BBGC3 and all our batteries, are designed, assembled, tested, packaged, and shipped at our production facility in Reno, Nevada, in the USA.
Our company also utilizes UL listed cylindrical cells that allow a 100% depth of discharge. That means you can utilize the full power of our batteries for at least 5,000 charge cycles. At 12V and 270Ah, the BBGC3 offers twice the power of our 100Ah batteries and can be connected in series with other BBGC3 270Ah batteries.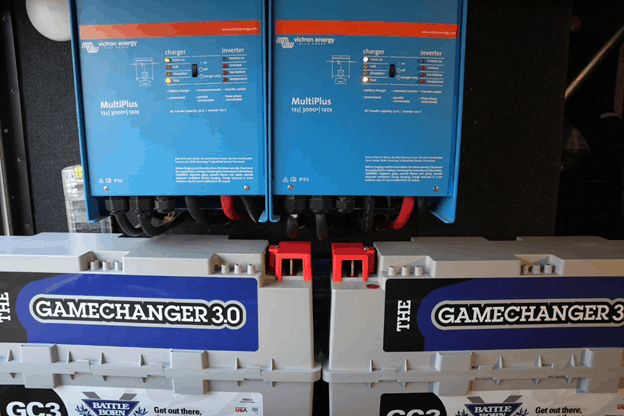 Safety First
With amazing quality comes safety. The BBGC3 utilizes the same internal battery management system (BMS) technology as our other batteries.  Our BMS increases the longevity of your battery ensuring your investment will last you for many years. It offers protection from high/low voltage, short circuiting, high/low temperature, cold charging, and automatic balancing of your cells at the top of charge. With 300 amps continuous, 500 amps surge for 30 seconds, and ½ second surge for loads over 500 amps.
Water resistant and sealed, our BMS has your battery covered. Don't believe us? Battle Born is so confident in our batteries, we offer an industry leading 10-year warranty.
Affordable Quality with Game Changing Results
Our company wants to continue to offer the absolute highest quality batteries possible. We now offer Affirm on most purchases, a flexible monthly payment plan that allows you to make flexible payments on your purchases.
The best batteries on the market are an option for anyone, anywhere, for every rig. Our BBGC3 is truly a lithium battery gamechanger and ideal for any setup.
If you have questions, our sales and tech team is there for you at (855) 292-2831 or at [email protected] You can read more about our batteries in our FAQ, or check out the GC3 here.