The Morningstar Tri-star PWM works extremely well with any Battle Born battery bank once a few settings are changed. This guide will walk you through those changes to make the installation of your batteries as simple as possible.
Step 1:
Locate the DIP switches behind the negative power terminals. Notice that each switch is numbered and adjust them to the following:
Switch 1: OFF
Switch 2: OFF
Switch 3: ON
(Note: Switch settings for switches 2 & 3 are for a 12 V system. For a 24 V system use: ON-OFF. For a 48 V system use ON-ON.)
Switch 4: ON
Switch 5: ON
Switch 6: ON
Switch 7: OFF
Switch 8: OFF
(Note: Switch 8 can be turned to the ON position to reduce noise. However, MorningStar notes that this feature is very inefficient in the "Solar Battery Charge" mode and therefore other methods should be found for reducing noise.)
Step 3:
Download the MS View software here.
Step 4:
At this point the charge controller will need to be connected to a computer via the RS-232 connection. If your computer does not support this type of connection, we recommend a Tripp Lite 5ft USB to serial adapter cable (Part # U 209-000-R).
Step 5:
Open MS View and search for your charge controller.
Step 6:
From this point you will follow the prompts through the set up.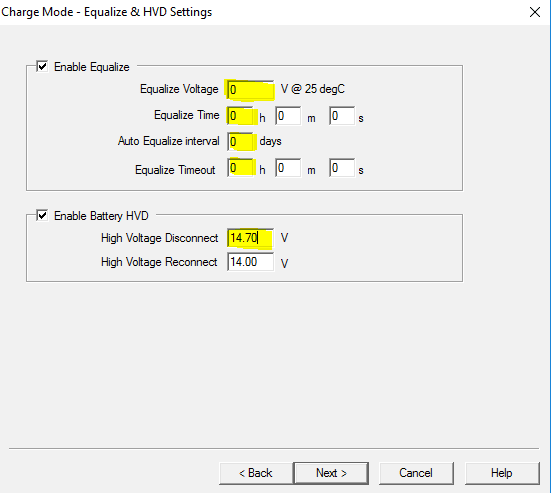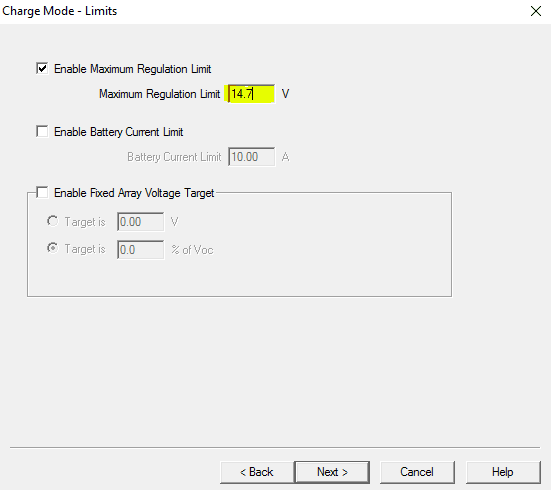 Continue to follow the program through the rest of the steps, making adjustments to fit your systems design.
If you have any questions or concerns, please call us at (855) 292-2831 or email us at [email protected].