As more and more people seek to improve their sustainability, they're leaving behind their reliance on fossil fuels and heading off the grid. Building an off-grid home allows these individuals to utilize more renewable and recycled resources than a traditional grid-tied home. While they seek refuge from the chaos of crowded cities, many still wish to remain connected and enjoy many modern conveniences. With proper planning and choosing the right off-grid house for their lifestyle, off-gridders can enjoy the best of both worlds.   
The Movement to Live Off Grid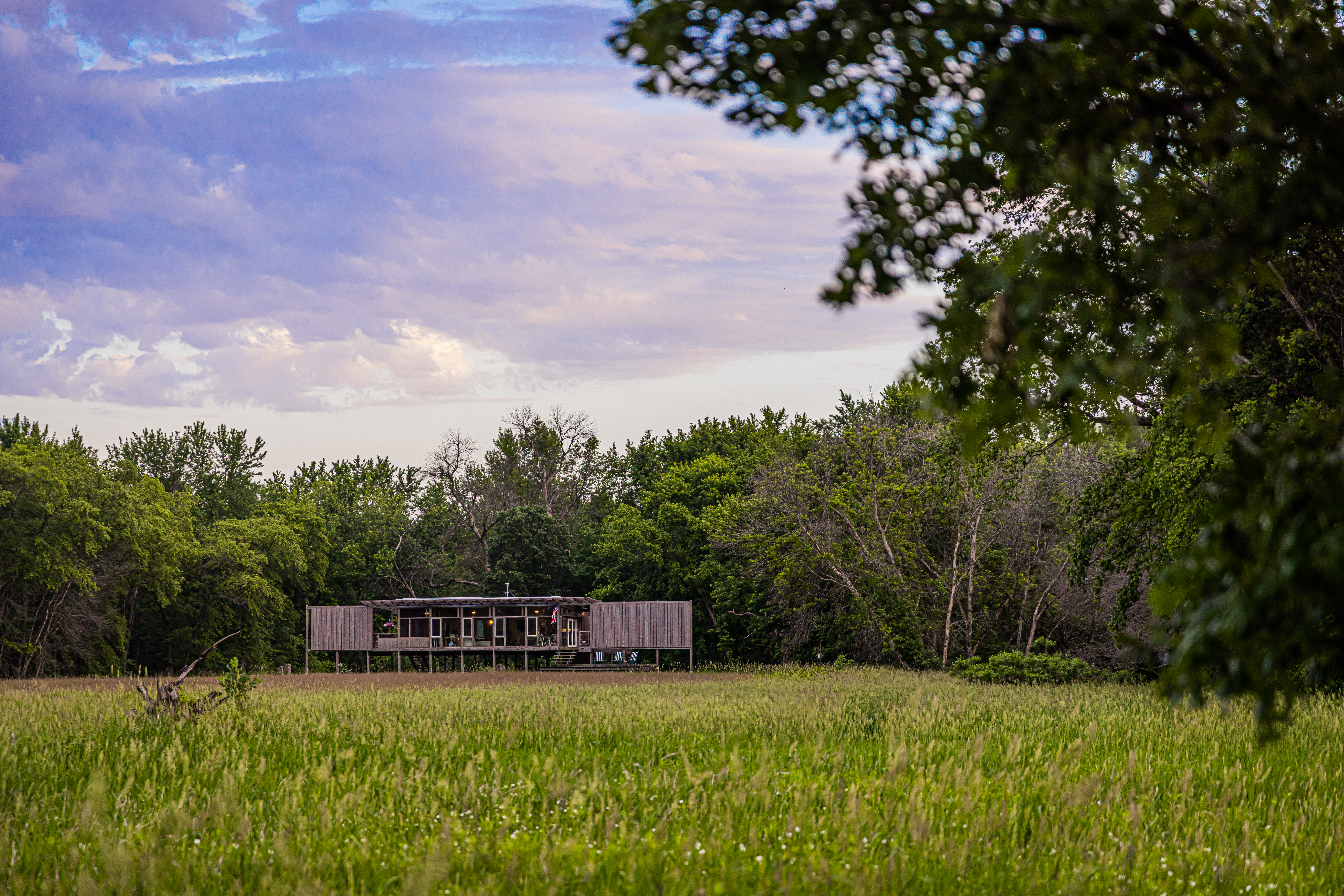 Birds are chirping, a soft breeze is blowing, and the sun is shining on you as you enjoy your morning cup of coffee. No noisy cars, no distracting neighbors, just the peace and serenity of being surrounded by nature. While this magical moment may sound like the ideal camping trip, many people are craving it more. And short trips to the backcountry, once or twice a year, aren't cutting it anymore. 
Whether due to the increasingly crowded cities, the abundance of carbon emissions, or the simple desire to reconnect with nature, interest in life off the grid is steadily growing. It seems as though every step towards a greener future results in two steps back. With grids stressed to the max, many individuals are taking sustainability into their own hands.
"Off-grid living is becoming an increasingly popular choice for people looking to reduce their carbon footprint, assert their independence, and avoid reliance on fossil fuels." People are escaping the chaos of crowded cities and enjoying a simpler life off the grid. Although this may bring images of a hermit living out in the woods and cut off from society, ample technology is available to live a life full of modern conveniences, even in the depths of nature. 
As more and more people transition to off-grid living, they can enjoy the best of both worlds. From transitioning to minimalism in a tiny home to building a dream off-grid cabin and everything in between, there are plenty of off-grid varieties! Whatever your style, there is an off-grid home perfect for the life you envision.   
5 Different Types of Off-Grid Homes
Off Grid Homestead
When living off the grid, there is a common misconception that it requires growing and sustaining your resources—but that doesn't necessarily have to be the case. While this is a popular option, it is generally referred to as "homesteading." Homesteading is a lifestyle that revolves around self-sustained living. Many "homesteaders" grow their food, make their cleaning and other household products from scratch, and focus on creating an independent household. 
An off-grid homestead takes this to the next level. In addition to producing your own food and household items, an off-grid homestead also has its own power and sources its water and sewage. These off-grid homes take independence and self-sufficiency to the next level by producing nearly everything they consume.
The Off Grid Homesteaders, Casey and Savannah, have created their beautiful home outside Nashville, Tennessee. With an expansive garden, chicken farm, and an off-grid solar power system, they have created a self-sustained paradise. Casey and Savannah's off-grid homestead allows them to prioritize independence and sustainability while enjoying technology and connectivity. 
Off Grid Cabin or Residential Home
For those desiring to live in a more remote area but want to continue enjoying much of the same lifestyle they had previously, an off-grid cabin or residential home is the perfect place to reside. The only difference between these homes and those found in standard neighborhoods and cities is the lack of grid and municipality connections. 
Building a home off the beaten path requires sourcing power, water, and sewer. While this creates a challenge during the design and build process, these homes can seek more sustainable options. By utilizing renewable resources for power, pumping their own water, and using compost alternatives for waste, those living in off-grid areas can enjoy modern comforts without having to rely on the overworked grid.
Whether you want to build a house tucked in the mountains like Martin Johnson, move to a cabin on a remote island like Peter Van Stralen, or live surrounded by trees like the Vanwives, an off-grid residential home allows you to live almost anywhere. Without sacrificing the amenities of life on the grid, you can enjoy the peace of being immersed in nature from the comfort of your home. 
Tiny Home
When deciding to move off the grid, many people also consider it an opportunity to downsize. Embracing the minimalist lifestyle and choosing to value experiences over things brings a more profound sense of fulfillment. This also aids in contributing to sustainability as less stuff produces less waste. While this minimal lifestyle can be accomplished simply in the smaller version of a residential home, many creative options exist for downsizing off-grid. 
Geodesic Dome
Initially introduced just after World War I, a geodesic dome was constructed to be used as a planetarium and was revered for the magnitude of its enclosed surface and its weight-bearing abilities. 
"A geodesic dome is a hemispherical thin-shell structure (lattice-shell) based on a geodesic polyhedron. The triangular elements of the dome are structurally rigid and distribute the structural stress throughout the structure, making geodesic domes able to withstand very heavy loads for their size." 
Tyler and Todd built a geodesic dome on their off-grid property in Nova Scotia to serve as their temporary home. They loved the wide forest views, expansive living space, and its efficiency for heating and cooling. Their geodesic dome perfectly melded into their rugged forest property.
Container Home
Another popular choice for living small and off-grid is a container home. "A shipping container home is built using recycled containers as the home's structure." Their uniformity creates the perfect blank canvas for those creating a home with clean lines and modern architecture. 
Additionally, shipping container homes are gaining popularity as they promote sustainability by recycling. Shipping containers are used every day to move goods all over the world. By revitalizing old containers into modern, off-grid homes, we are reducing waste. 
While living in their geodesic dome, Tyler and Todd have been working on building their dream off-grid home out of shipping containers. With multiple recycled shipping containers strategically horizontally, vertically, and on top of one another, Tyler and Todd are creating a sustainably sourced architectural masterpiece. 
Earthships
As more and more people move off the grid, the desire to live more sustainably (and do everything outside of the norm) is also increasing. People continuously reevaluate their lifestyles in search of more ways to recycle and reduce waste. The resurgence of utilizing "Earthships" as off-grid homes has further added to the movement. 
"Earthships are designed to behave as passive solar earth shelters made of both natural and upcycled materials such as earth-packed tires. Earthships may feature a variety of amenities and aesthetics and are designed to withstand the extreme temperatures of a desert, staying close to 70 °F (21 °C) regardless of outside weather conditions." 
With their focus on repurposing recycled materials and their ability to operate with "minimal reliance on public utilities and fossil fuels", Earthships are the perfect off-grid ready home. These sustainable homes are gaining significant traction on social media as Earthship Biotecture and Earthship Overland share mind-boggling, off-grid Earthship masterpieces. 
Essentials for Living Off-Grid 
Once you've chosen your off-grid home, it's time to determine your off-grid essentials. Depending on your lifestyle, you may want access to more or less modern conveniences. While some are content to live with just the essentials–food, water, and shelter–others hope to have heating and air conditioning, internet connectivity, and indoor plumbing. The beauty of creating your own off-grid home is the ability to customize it fully. 
Aside from ensuring you have food and access to fresh water, you can enjoy the comforts of home while off-grid. Those venturing into the off-grid lifestyle still want to stay connected. The ability to effectively work and utilize the internet while off-grid is essential. Fortunately, many relatively easy ways to access the internet in remote places exist. Starlink is a popular option for off-grid internet that uses a global network of satellites to provide fast and reliable internet. 
From simple pleasures to full-on luxuries, the options are endless for creating your dream off-grid home. Whether you want a residential refrigerator, a washer and dryer, a TV, a hot tub, or any other electronics, you need to ensure you have the proper resources. With the right off-grid power solution, you can have everything you would have in a grid-tied home.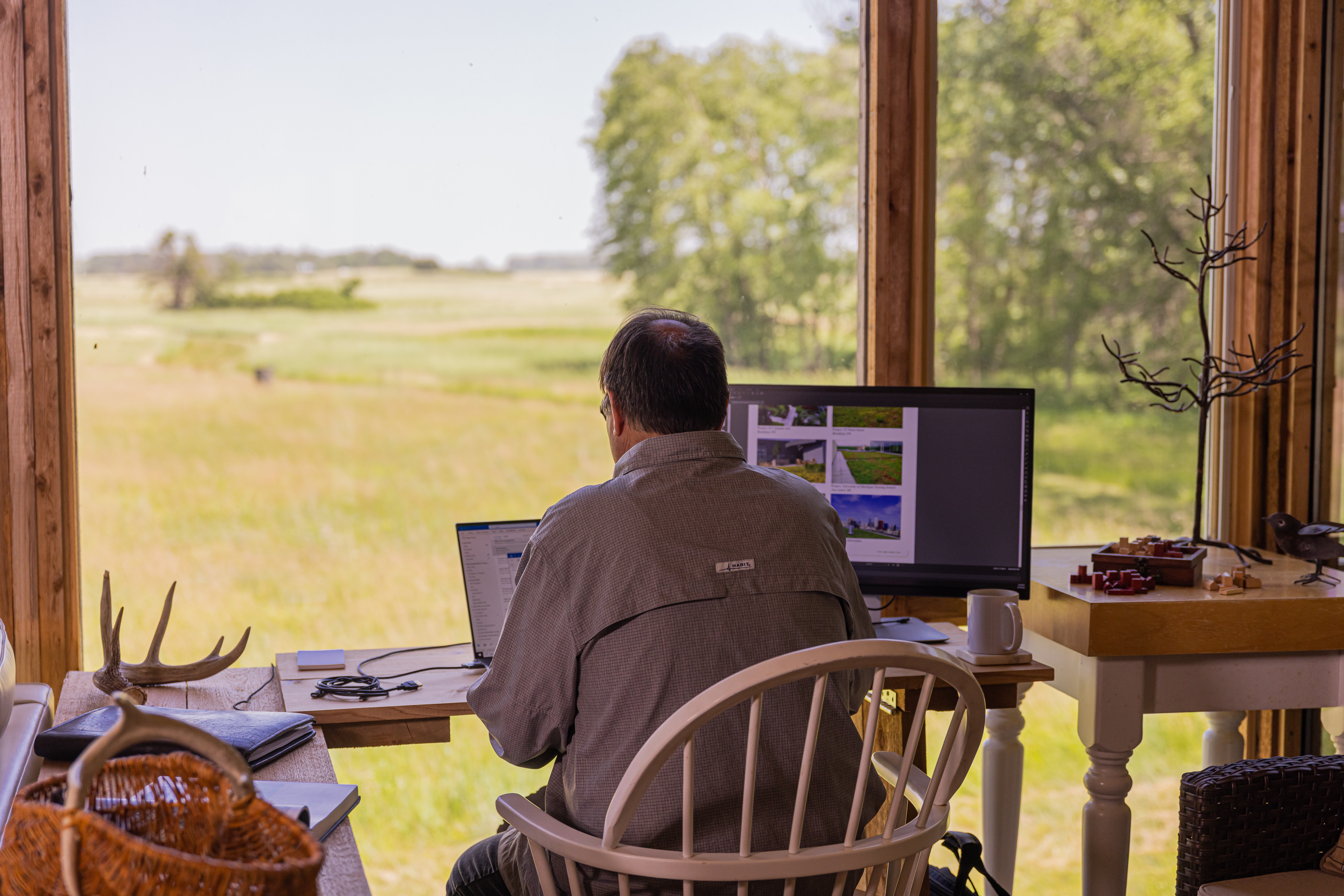 Steven Risting is working in his off-grid home.
Powering Your Off-Grid Home
With that in mind, deciding how to power your off-grid home is a significant decision. When moving off-grid, you will entirely rely on your power system of choice for all your day-to-day activities. This leaves little to no room for error. Choosing a stable and reliable power source gives you the peace of mind to truly enjoy your life off-grid without constant monitoring and worrying.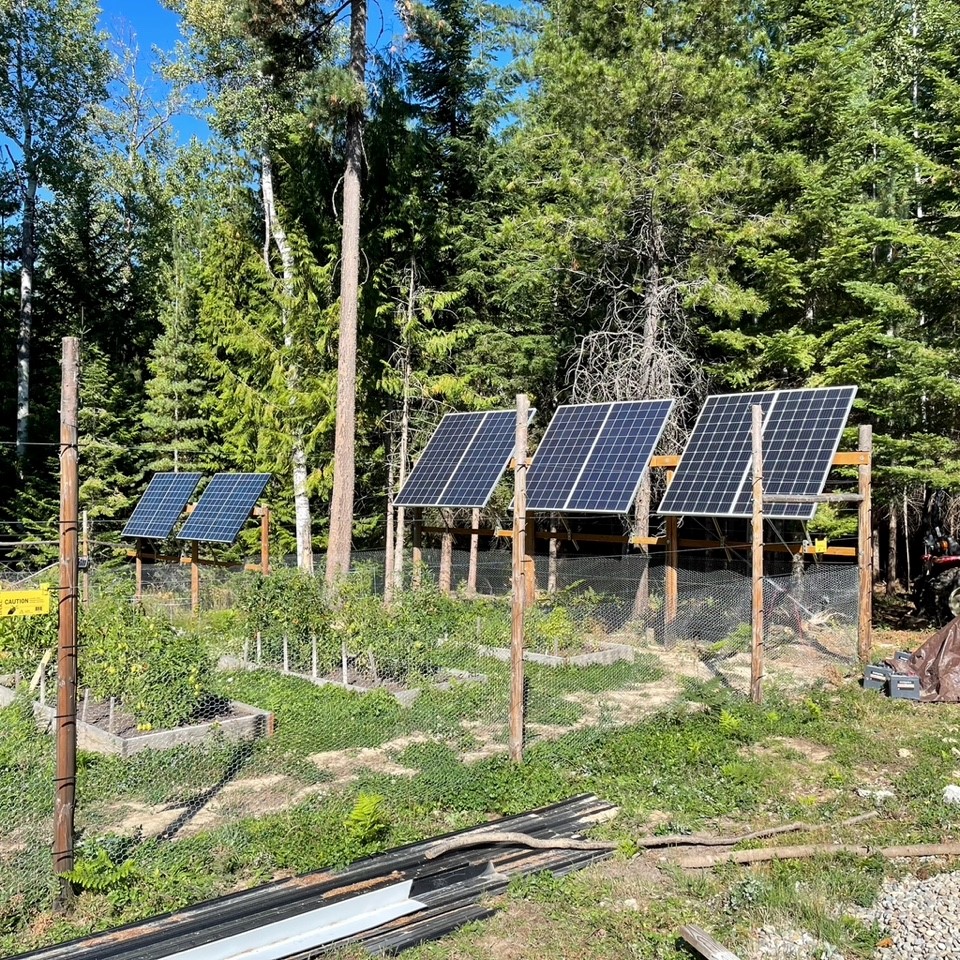 For reliability and sustainability, Battle Born Batteries are the perfect power solution for an off-grid home. In the past, lead-acid batteries have been a complication in off-grid systems, forcing people to discharge only a fraction of their total amperage, creating battery anxiety with nearly constant maintenance. This has led to messy and bulky battery banks that can still not provide power for long periods. Battle Born Batteries can eliminate this problem altogether, as well as many other associated issues. 
Offering 12V and 24V lithium iron phosphate (LiFePO4) batteries that can be wired as 12V, 24V, 36V, and 48V systems allows them to be flexible and versatile for all kinds of off-grid homes. Whether your power needs are great or small, our team of experts can assist you in customizing the perfect system. With power you can rely on, Battle Born Batteries harness the power of the sun to provide sustainable energy anywhere.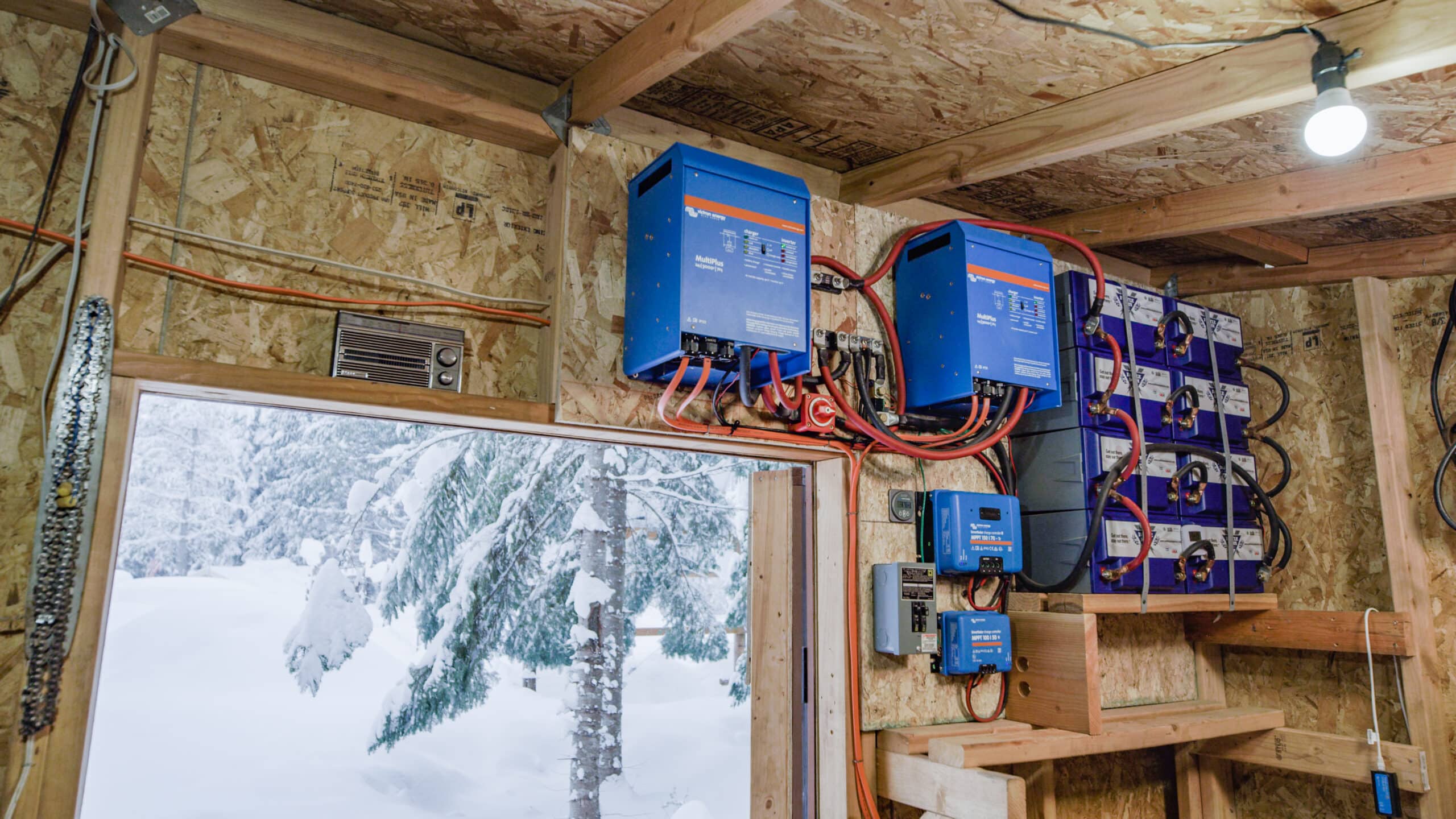 Which Off-Grid Home Will You Choose?
Transitioning to an off-grid lifestyle can be an exciting and daunting process. From designing a container home or Earthship to creating a complete homestead, thorough planning is essential.
Whether you're just dreaming of a life off-grid or you're ready to start building, our team would love to help turn your dreams into reality. Check out the Off-Grid section of our website and stay tuned on our Instagram, Facebook, and YouTube as we continue to show off incredible off-grid masterpieces.