Motorized RVs give you all of the comforts of home on four wheels. Whether you're enjoying a weekend at your favorite campground, traveling cross country, or using your RV as a permanent residence, Battle Born Batteries can help you optimize your RV experience.
Battle Born Batteries allow your appliances and electronics to stay powered with a reliable Motorized RV battery system without constantly relying on a fuel-consuming and noisy generator. Our powerful lithium batteries add peace and quiet while eliminating battery anxiety from your RV experience.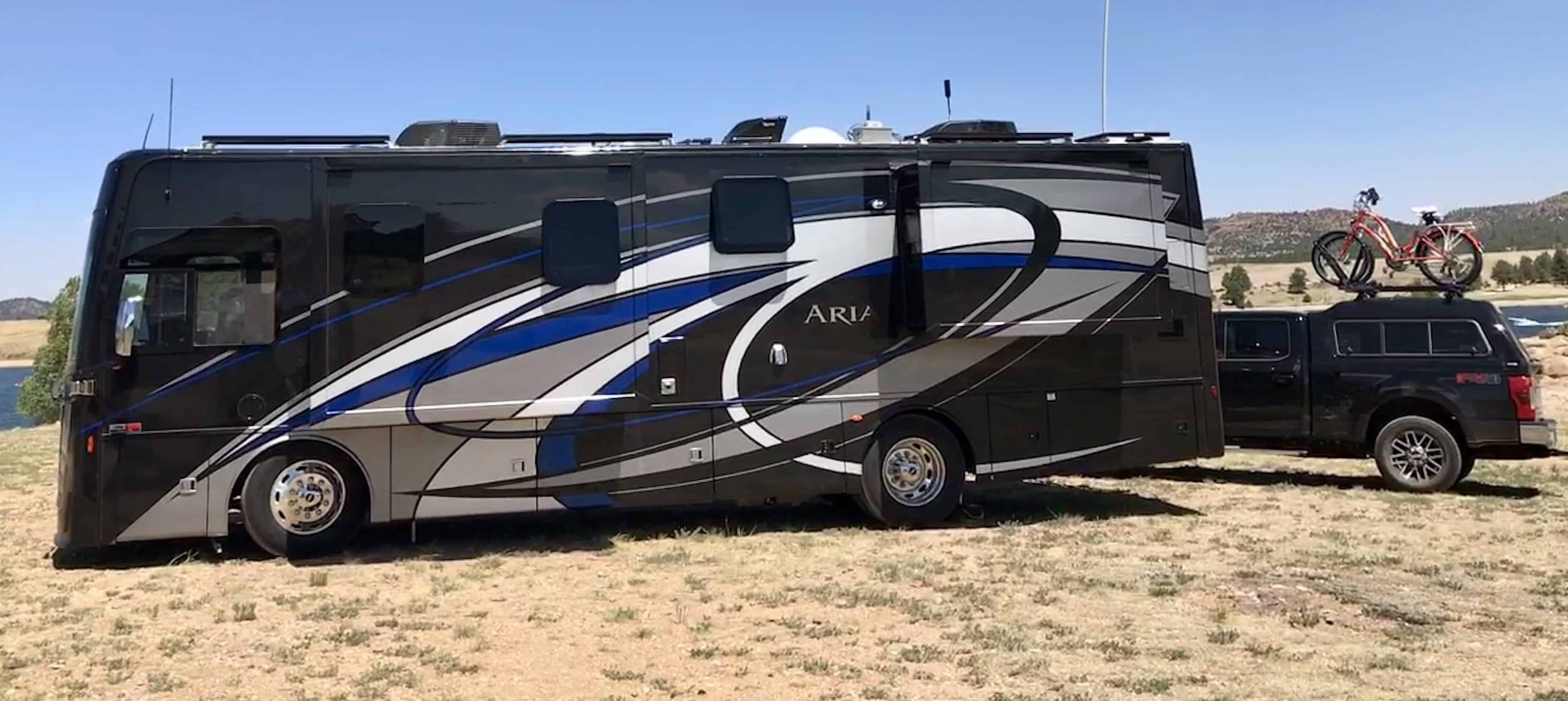 Hitting the open road with a motorized RV is an adventurous dream. Think of the movie "RV" with Robin Williams–but with much less mayhem and fewer dents! Vacationing with a hotel room on wheels has its advantages. You can park at a rest stop for a nap or make a meal without stepping outside. It doesn't get much better than that.
What Is a Motorized RV?
A motorized RV has a motor vehicle chassis. It's a recreational vehicle that you drive versus one you'd tow behind a vehicle. There's a cab area that has a steering wheel and all the mechanisms like any other vehicle. Behind the cab, you'll find a living space that can include a bed, bathroom, kitchen, seating space, and more. Sometimes they're referred to as a motorhome, coach, or camper van. But most of the time, a motorized RV earns a category according to its size, which varies.
Classes of Motorized RVs and Their Differences
There are three main categories, or "classes," of motorized RVs. Let's examine what they are and how they differ.
Class A Motorhome
A class A motorhome is the largest of motorized RVs with lengths ranging from 25ft to 45ft. It has a robust and heavy-duty frame, such as a commercial bus chassis, truck chassis, or vehicle chassis. And it runs on either gas or diesel fuel, depending on the model. Thus, the fuel efficiency is low with an average of 8-10 miles per gallon at the high end.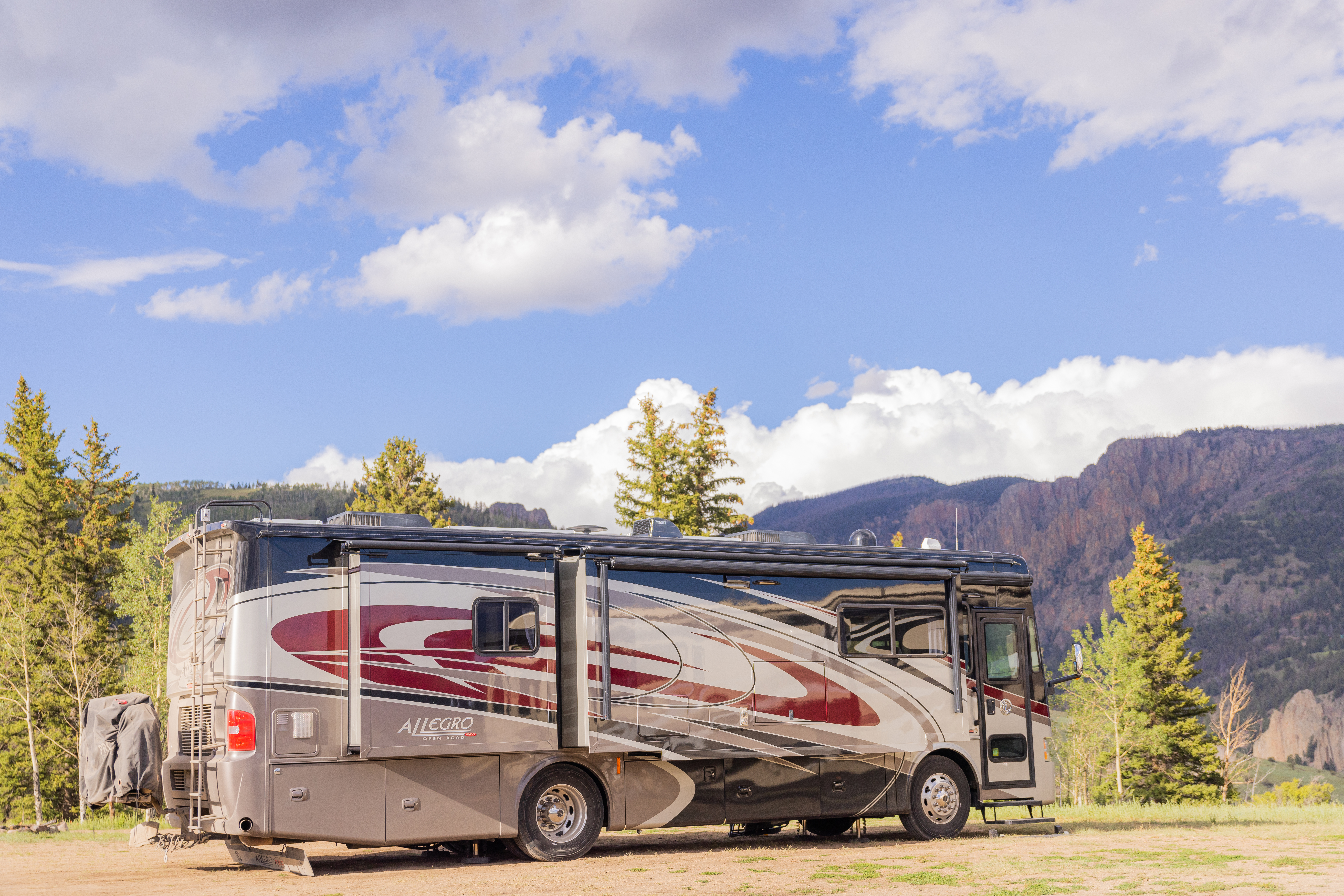 Class A motorhomes typically have spacious and liveable floor plans. Some luxury models even have heated tile floors. One of the biggest draws to a class A motorhome is the huge front window, which provides exceptional visibility on the road and ultimate views for road trips.
Class C Motorhome
A class C motorhome is typically smaller than a class A and larger than a class B motorhome. Ranging in size from 22ft to 41ft long, there are various floor plans on the market. It's built on a truck or van cutaway chassis, so there are gas and diesel options.
Similar to class A motorhomes, class C's provide various living space options. But instead of the big front window, they have a cab that resembles a truck. They have a driver-side and passenger-side door in addition to the side house door. This is convenient for fuel stops or if the dog needs a quick walk at a rest stop.
→ Read: Will Lithium Batteries Work In My Class C RV?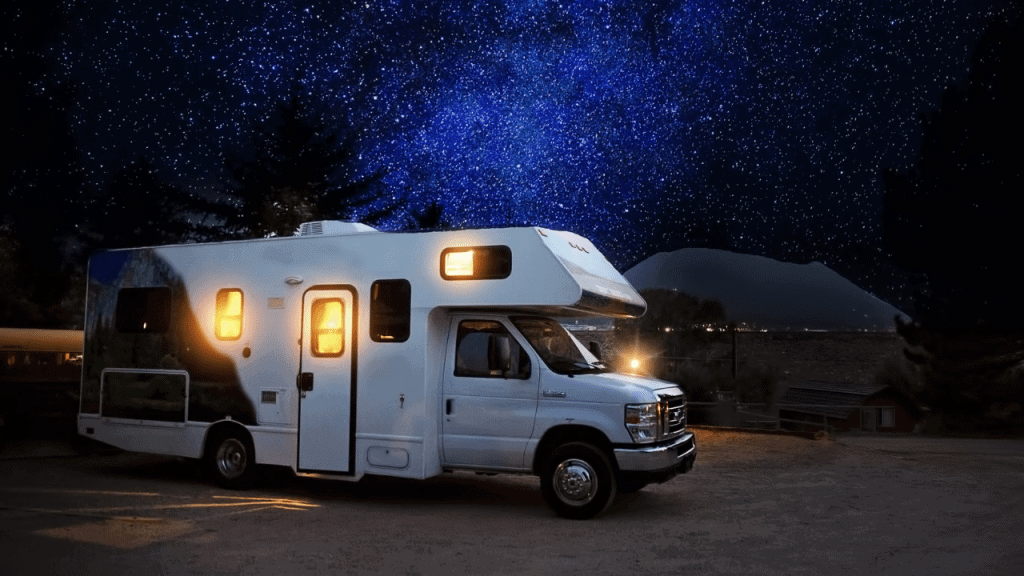 What Is a Super C RV?
A Super C RV is a diesel class C motorhome more powerful than a regular class C. It's built on a larger truck chassis, such as a heavy-duty Ford F-550. In comparison, class Cs are typically on a Ford E-450 or similar from other manufacturers.
Super C RVs also tend to be more luxurious like a class A. They can have more features or more weight due to the heavy-duty chassis.
Class B Motorhome
A class B motorhome is the smallest of the motorized RVs. It ranges from 17ft to 22ft long. The class B chassis is typically a Mercedes-Benz Sprinter, Ram Promaster, or Ford Transit.
Class B motorhomes are also known as camper vans or conversion vans. They lack most luxury features on class A or class C motorhomes, such as large holding tanks, full-size bathrooms, and separate living spaces. But their minimal square footage means they're easy to park and get into places that a sizeable motorized RV can't.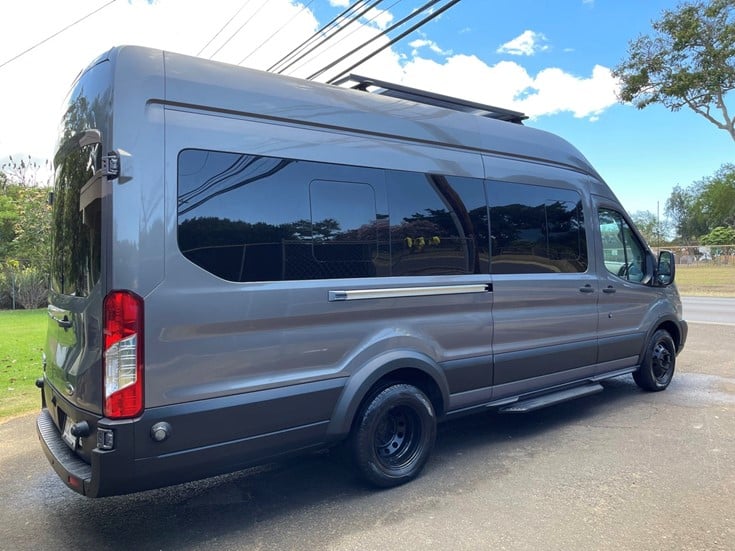 What Is a Class B+?
A class B+ is a crossover between a small class B and a class C motorized RV. It has more room on the interior than a class B and doesn't have a bunk over the cab like many class Cs.
Airstream's Atlas Touring Coach is an example of a class B+ built on a Mercedes-Benz Sprinter van chassis. The floor plan offers a full bath and a murphy bed.
Benefits of Motorized RVs
There are multiple benefits of a motorized RV–too many to count. But we've narrowed it down to our top three pros.
Combined Driving and Living Space
One of the most convenient benefits of a motorized RV is the combined driving and living space. You can move seamlessly from one to the other. Travel breaks are also more restful since you can just step back into your home.
If you're traveling alone, this can be a safety feature. For example, if you sense danger, you can simply get in the driver's seat and leave without potentially facing the dangers outside. Whereas, if you're towing an RV, you'd have to move from your RV to your tow vehicle. You might even have to hook it up before you could leave–not ideal when you're feeling threatened.
No Need for a Tow Vehicle
A motorized RV eliminates a tow vehicle. If you don't already have a truck to pull an RV, it can be a significant expense. Any class motorized RV frees you from a truck purchase.
Some people tow a vehicle behind their class A or class C motorhomes. Even if you need to purchase a small car to pull behind, it's generally cheaper than buying a truck. In some cases, an even better alternative could be bikes or e-bikes for transport when you've set up camp.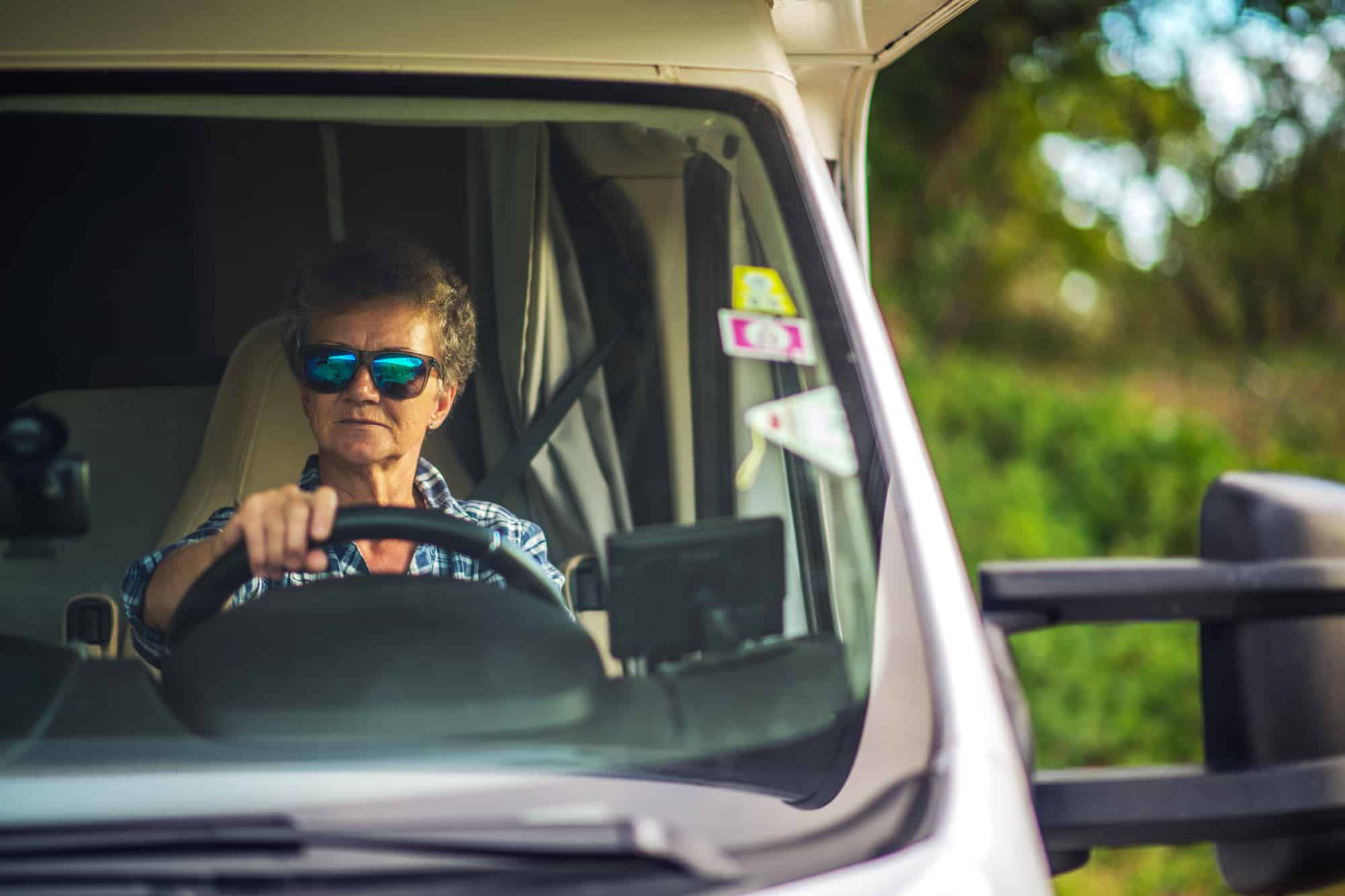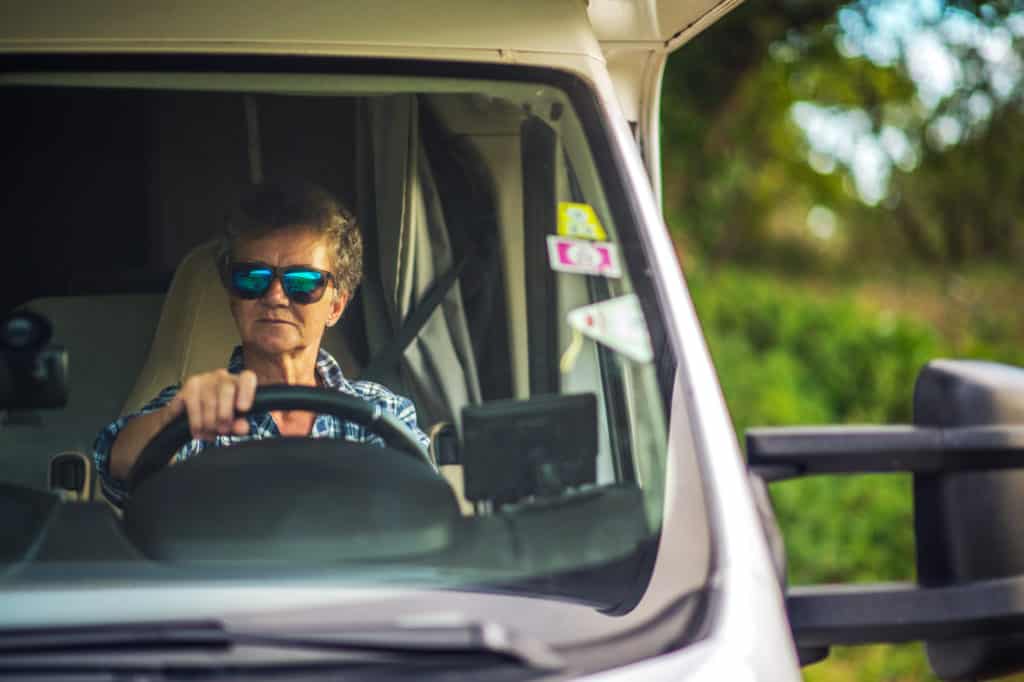 Comfortable Driving Experience
A motorized RV can provide a comfortable driving experience versus towing an RV. However, sway and turn radius are concerns of which you should be constantly conscious when towing an RV. Plus, backing up a motorhome or van can be much easier than a fifth wheel or travel trailer.
Cons of Motorized RVs
We've also identified three cons of motorized RVs. Again, it's up to you to determine if the pros outweigh the cons for your travel preferences.
Engine and House Are Together
Traveling in a motorized RV means that your home on wheels and your engine are in the same unit. So if you have engine trouble, your vehicle and house will be in the shop. Having a tow-behind or truck camper means you can stay in the RV when your truck's engine needs work.
Bad Gas Mileage
A motorized RV gets lousy gas mileage, even small class Bs. You can figure between 8-10 miles per gallon for a class A motorhome. A small class C or class B may be a little better.
One of the benefits of having a tow-behind car with a motorhome is that it could help you compensate with better gas mileage on day trips and errands. But if you're thinking a truck pulling an RV will automatically get better gas mileage, think again. A truck pulling a fifth wheel is likely to get 8-10 miles per gallon.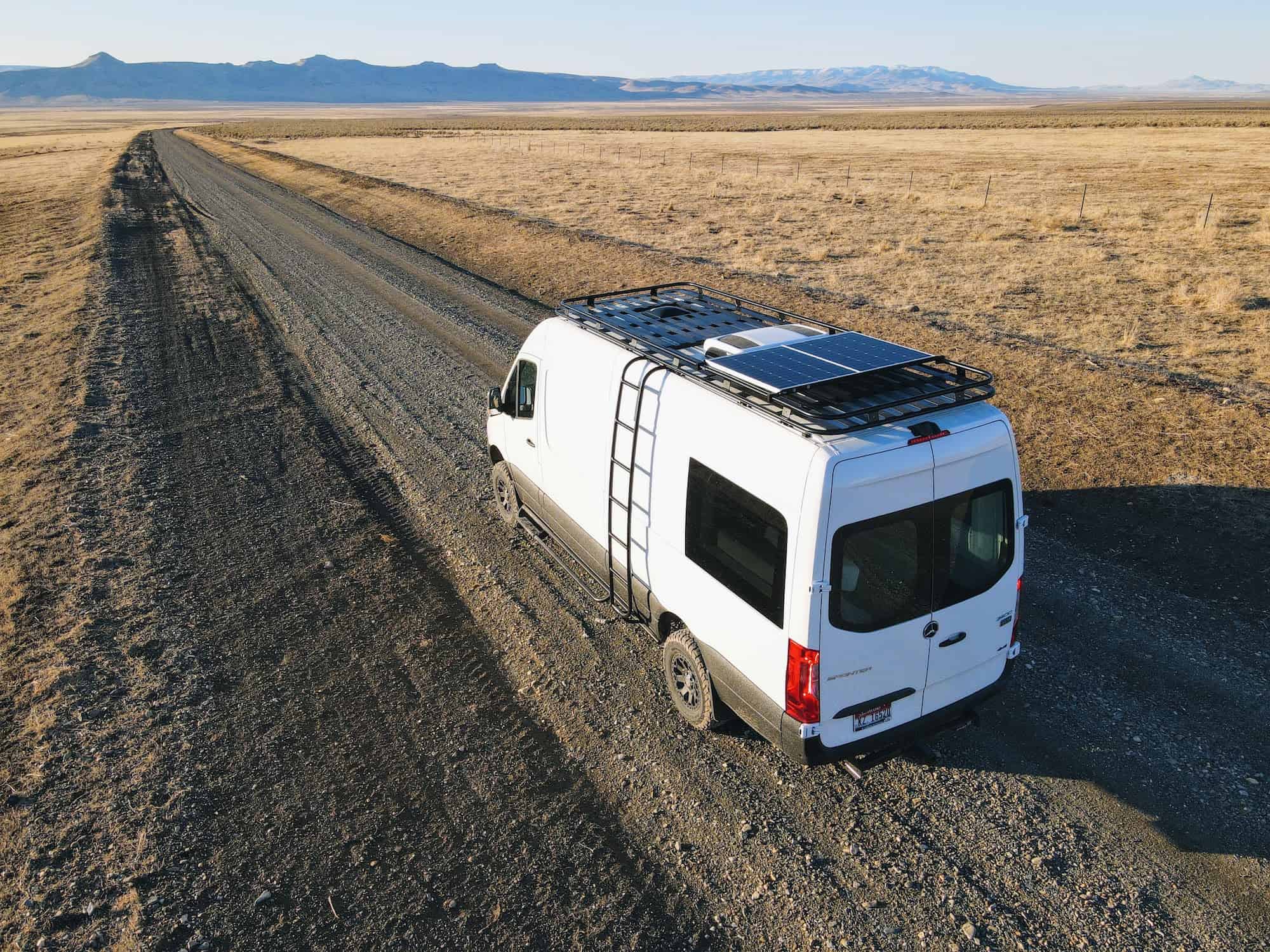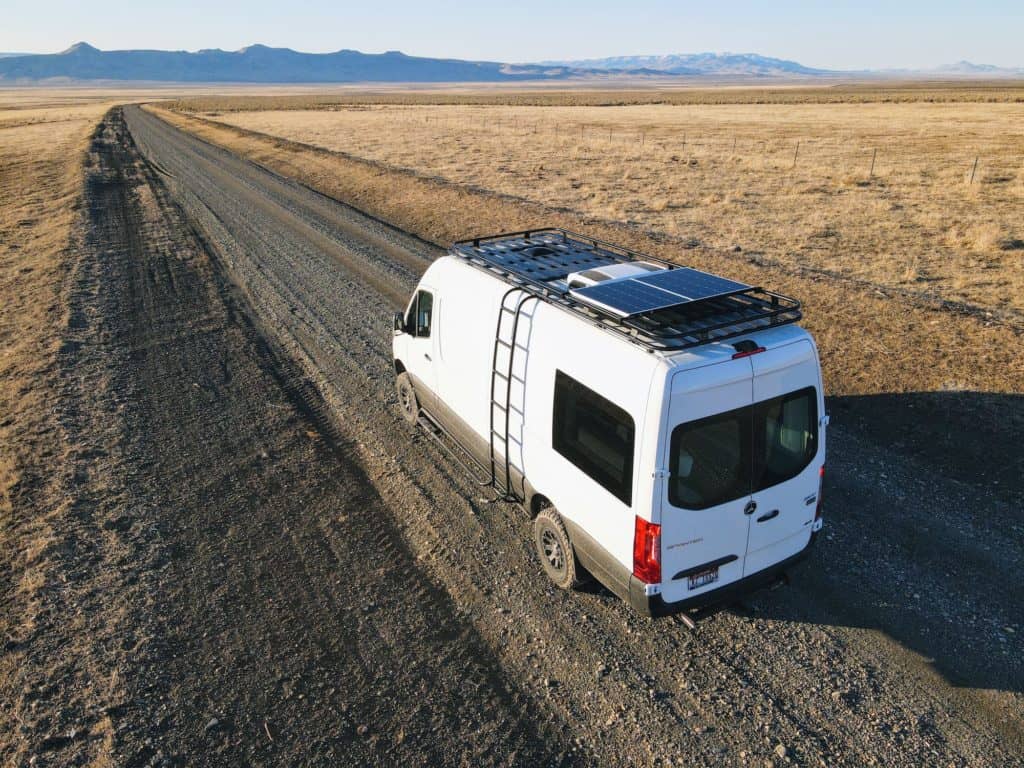 Minimal Storage in Smaller Models
Small class C and some short class A motorhomes have minimal storage. Likewise, class Bs have very little storage space. Therefore, when shopping for a motorized RV, we recommend determining how much storage space you'll need and prioritizing your search accordingly.
Upgrade Your Motorized RV To Lithium
Motorized RVs are a great way to make memories. Imagine road tripping across the country in a motorhome. You can camp along the ocean with your bathroom and kitchen along. There are endless possibilities with a home on wheels.
When building out your dream motorized RV, don't forget your battery system. In addition to your motorized RV's starting batteries for getting your engine running, you have house RV batteries that power your lights and electric appliances. These batteries are critical for operating your RV at the campground and between destinations.
Battle Born Lithium Batteries can supply two to three times more power and charge up to five times faster than a traditional lead-acid battery. With our industry-leading 10-year warranty and the ability to extend your time off-grid, you can focus on the important stuff, like planning your next adventure.