At Battle Born Batteries we strive to provide our customers with long-lasting power no matter where their travels take them. Whether it be from coast to coast or going overseas, Battle Born provides customers like Tom and Cait Morton with LiFePO4 batteries that are reliable and strong. The Mortons have been traveling around the country since 2015 and after RVing for quite sometime they knew they wanted to continue accomplishing their dreams. The following blog follows them on their adventure to the North.
Mortons on the Move
The adventurous duo of Tom and Caitlin Morton, founders of "Mortons on the Move," have been documenting their journey to Alaska through their "Go North" video series on their YouTube channel. With a custom 1172 truck camper by Lance Campers and 5 Battle Born GC2 Batteries part of their transportation of choice, they plan to conquer the challenge of making the trek to the Arctic Ocean.
Documenting their travels
Before documenting their lives for their followers, the Michigan-based couple began writing blogs in September of 2015 about their experiences on the road for family and friends. About a month after hitting the road, Tom really wanted to start a YouTube channel to further capture these experiences. "Again, it was more along the lines of having something for us to look back on someday. Eventually it grew, and our mentality shifted from making content for us and our family to making content for our audience," Cait explained.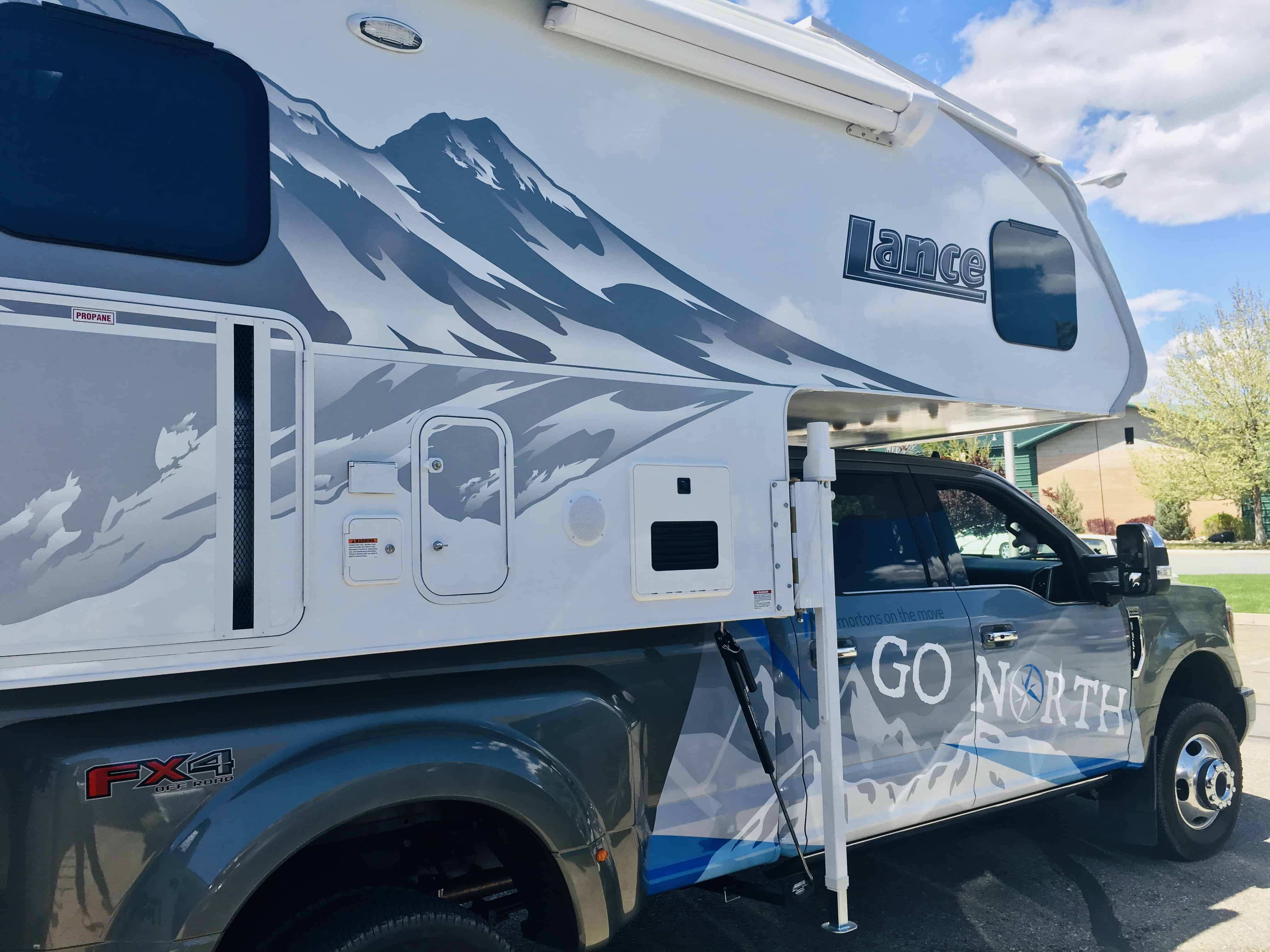 Previously to the "Go North" journey, they were in a 2005 DRV Mobile Suites 33' RV. Tom and Cait have fallen in love with RVing and have now gone to various locations all across the country. What started out as a fun way to share the progress of their adventures turned into a way to connect with viewers who are interested in their lifestyle, "We aim to be educational, inspirational, and entertaining for our viewers, so it includes a lot of DIY, how-to, and real-life experience content." Now with an amazing 37,000 subscribers, they can showcase their content to a wider audience other than loved ones.
Going North

The "Go North" expedition is a 7-month journey that started out as a dream. This idea started back in 2018 when Tom and Cait interviewed Lance Campers for a video during the Florida RV Super Show. Upon mentioning in conversation their dream to travel to Alaska in a truck-camper, the Lance team encouraged them to submit a proposal for what a potential partnership might look like to make that dream a reality.
In April of 2019 their 10,000-mile journey began in Southern California and once they reach the Arctic Ocean, they will be returning to the Lower 48 around mid-October. On one of the stops in their journey, the Mortons visited the Battle Born Batteries HQ in Reno, Nevada! They got to have a look into how the lithium batteries are made and meet the team. It was an honor that they took time out of their amazing journey to stop by.
Why Lithium Batteries?
With the amount of constant traveling, the Mortons needed a reliable source of energy. They wanted to have enough power for their Truck Camper, that would allow them to get rid of their "battery anxiety" and enjoy this new adventure. That's why Battle Born Batteries was the right choice for them, "We chose Battle Born Batteries because they make a high-quality, reliable, safe, Li-ion battery that is well-known in the RVing world."
Since solar charging was not an issue, but space and weight were, Battle Born lithium batteries was a better choice than lead acid. Lithium batteries have proved to be a positive lifestyle change for the Mortons, "People don't realize how much maintenance and care is required to properly manage a lead-acid battery bank for longevity, and even if properly managed they will last a fraction of the time a lithium-ion battery will. Even at a higher price-point, these batteries are more cost-effective over time than lead-acids and bring so many benefits with them."
Along with the hands-on experience that they had at Battle Born Batteries which they documented on a video you can watch, here. Tom and Cait enjoy working alongside the Battle Born team and appreciate being welcomed with open arms.
Battle Born Setup
"We first heard about Battle Born Batteries in the fall of 2017, and then had the privilege of working with and getting to know the company and employees during the making of The RV Nomads movie. We then helped install a few electrical systems utilizing their batteries including on Kyle and Olivia Brady from Drivin & Vibin's Argosy renovation. In getting to know the technology and the people behind it, we were impressed. Their product seemed too good to be true, having all the protections I would want to see in a clean simple package that anyone could use and backed by a long-term warranty," Tom beamed.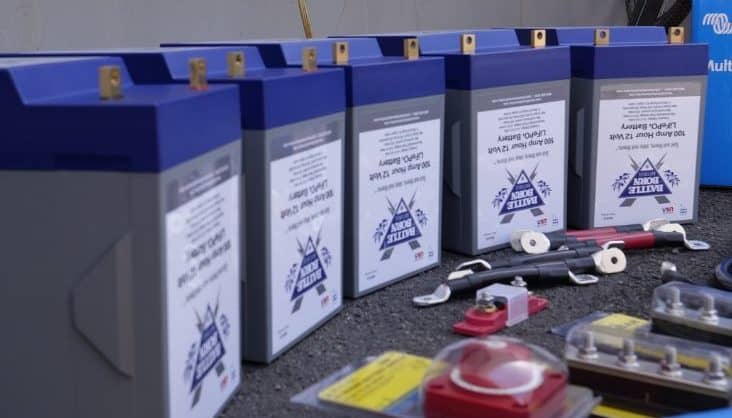 Their current setup in the Truck Camper includes:
Go Power Solar Charge Controller for 200W of Solar.
If you would like to learn more about why the Mortons chose this setup for their journey and the process click here. Want a similar system as Tom and Cait? You are welcome to give us a call at (855) 292-2831 or email us at [email protected] and we will help design a system for your needs!
Future Projects
This fall, Tom and Caitlin Morton are going to be co-hosts alongside Peter Knize & John Sullivan from The RV Geeks, as well as Chris Dunphy & Cherie Ve Ard of Technomadia in the upcoming TV show The RVers, airing on the Discovery Channel and PBS. This show is about good and useful information and a true depiction of the RV lifestyle – all in a dignified, educational, and entertaining way. So make sure to keep a look out for details on this exciting show!
__
If you want to follow the Mortons on their adventures, follow them on Facebook, Instagram, and Twitter! Also subscribe to their YouTube Channel!