Almost two years ago, Martin and Julie Johnson purchased a 7-acre property in northern Idaho with the plan to build an off-grid homestead. While they haven't finished yet, they have made immense progress in the completion of their home and are slowly becoming self-reliant. With the recent addition of a well and a solar and electric system powered by their Battle Born Batteries, the Johnson's homestead is becoming a reality.
Buying Property and Starting Their Build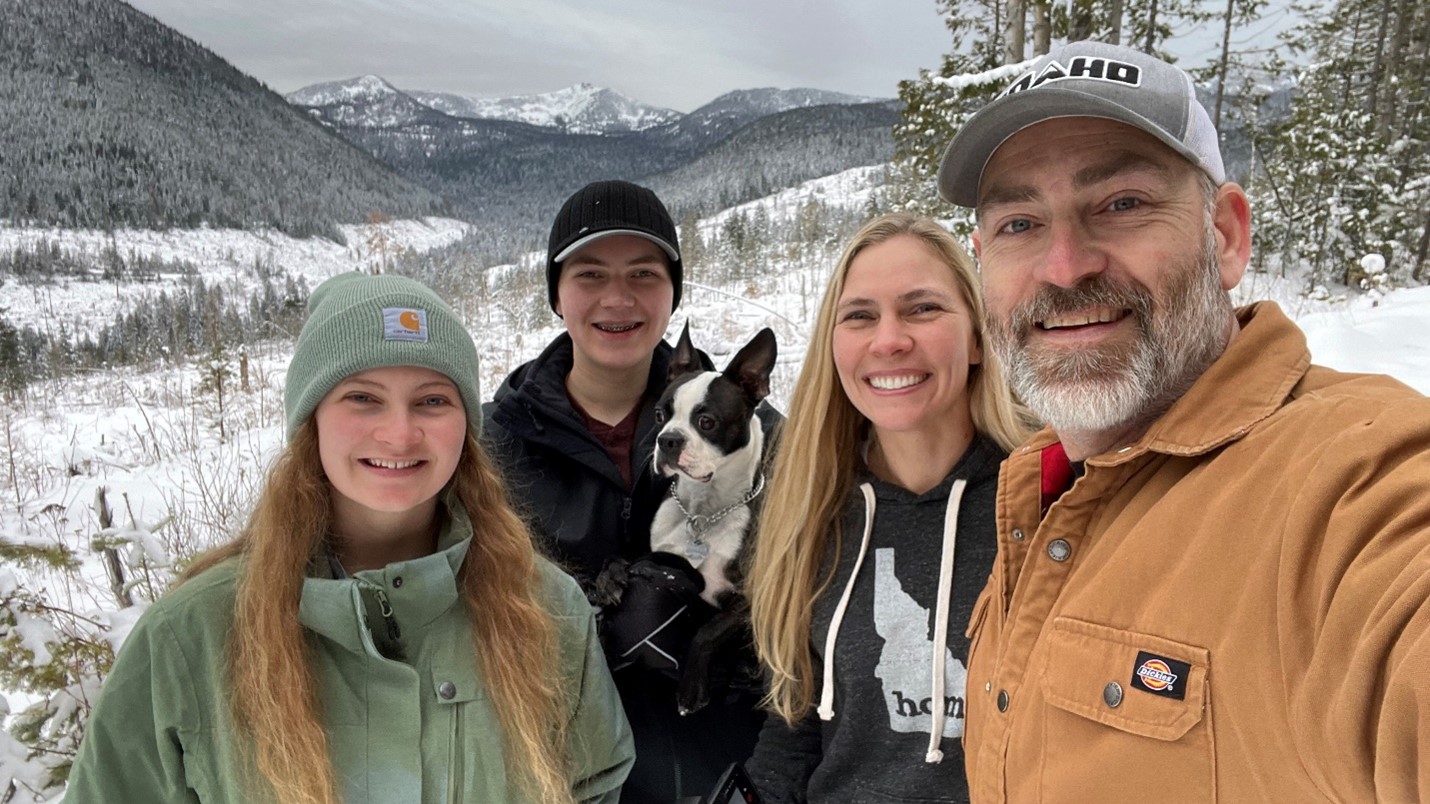 Martin and Julie Johnson are the "Down to Earth Homesteaders," currently living off-grid on seven acres in Sandpoint, Idaho with their two kids, Sarah, and Seth. Soon after purchasing their property, the Johnson family moved onto the land to start their build. Following six months of hard work building a foundation, putting up walls, and adding insulation, they were finally able to move into their home.
Initially, the Johnson's solar system was powered by lead-acid batteries, but they simply "weren't cutting it." The constant maintenance and lack of reliability encouraged Martin and Julie to switch their lead-acids to Battle Born Batteries. Despite the initial cost, Martin believes the extensive benefits of a solar-powered electrical system is a better, more sustainable, long-term investment. "Our Battle Born Batteries are a huge asset to our homestead. With them we power all of our lights and tools."
Although the Johnsons now have an abundance of power, they still believe in the importance of minimalism when living the off-grid lifestyle.  Additionally, when it comes to living off-grid achieving complete independence and self-reliance doesn't happen overnight. While the Johnsons don't like to be dependent on other people or systems, they are taking things one step at a time, and having their own source of electricity has been a huge first step.
Adding a Well Powered by Battle Born Batteries
In the last year the Johnson's made significant progress towards becoming self-sufficient when they got a well on their property. Their Battle Born Batteries power a ¾ HP 240V well pump that is set at 200'. "This has been an enormous improvement to our lifestyle since we no longer have to haul water to our off-grid property."
Recently, we caught up with Johnsons when they invited us to their home in Idaho. Check out the video for a sneak peek into their progress on the house and to learn about how they're enjoying their new electrical system.
What's Next for The Johnsons?
Along with the addition of the well, the Johnsons have been hard at work completing some essential pieces of their home. Their roof is finally done which allowed them to move their focus to building the apartment above their garage. This year, the Johnsons plan to move into the apartment, so that they can start an addition to the main house and side the exterior of the build.
Huge progress has been made in finishing the apartment this year as the sheet rock was completed and a forced air furnace was added. With the fan and controls of the furnace being powered by their Battle Born Batteries, the apartment has stayed warm enough for the Johnson's to add drywall throughout the apartment. Once the drywall is finished, the Johnson's will be able to take the next steps to getting the apartment ready to live in.
The Johnson's are currently considering expanding their off-grid solar system later this year. This past winter in North Idaho has been long, cold, and cloudy, putting a strain on the Johnsons' solar power and forcing them to run their generator more often than they would like to. This addition would further increase their solar power to combat the lack of sun in the winter.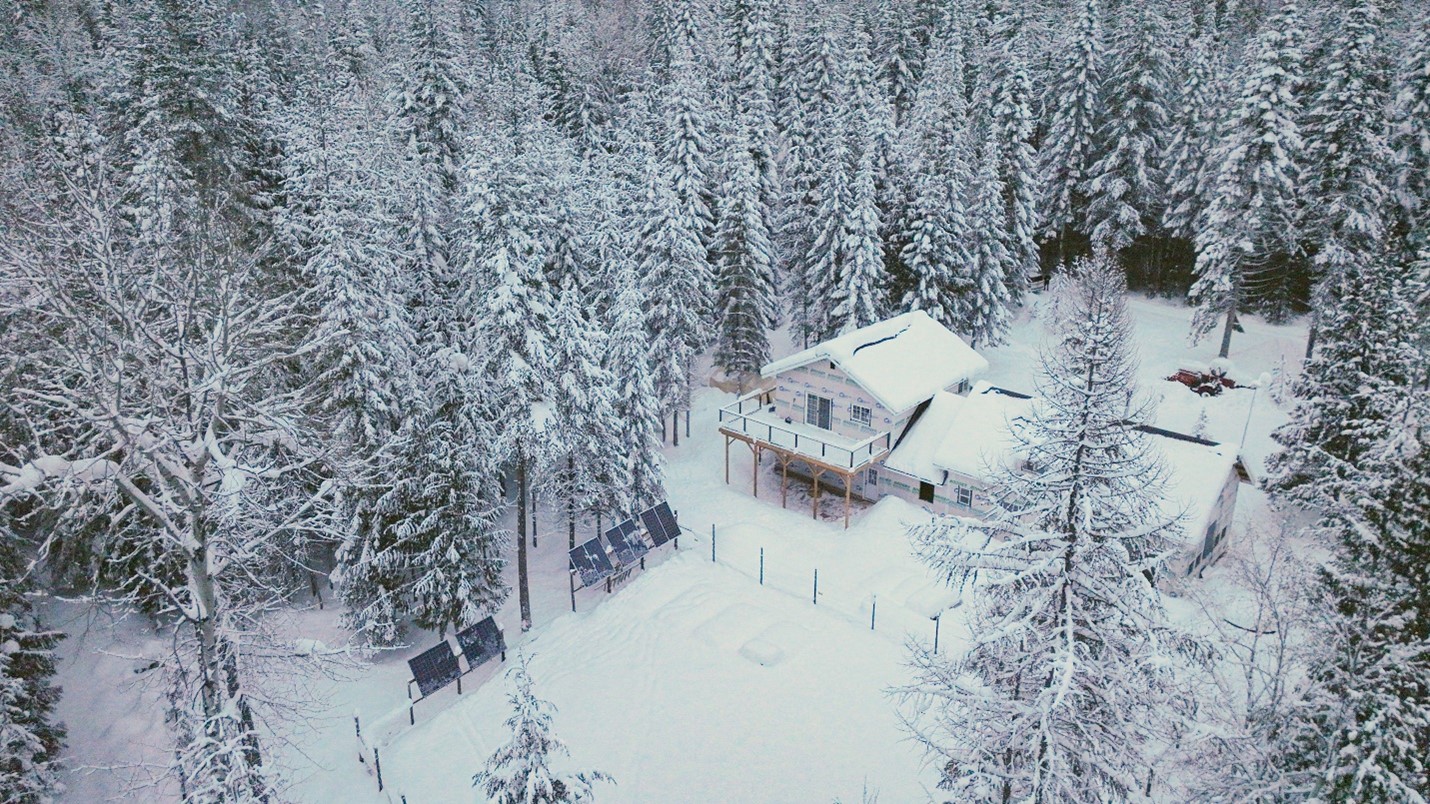 To keep up with the Johnson's home progress and their future builds and expansions, check them out on YouTube, Instagram, Facebook, and their website.