Growing up fishing at the springs near his childhood home ignited a passion for fishing in Keith Carson. As a teenager he went fishing with his neighbor, John Cox, and the pair established an unbreakable bond that led them to win many co-angling tournaments. With his individual career blossoming, Keith is looking to move up the ranks as a professional bass angler. 
Meet Keith Carson
Florida native, Keith Carson, grew up in Debary, not far from Gemini Springs Park, Florida. As a kid, he rode his bike to the springs on the regular, drawn by the excitement of getting to catch a fish. Much of Keith's free time was devoted to learning how to tie knots, trying out new rods and reels, and working through the trial-and-error process of learning how to fish. It wasn't long before he fell in love with bass fishing and began fishing in tournaments as a teenager. His passion for the sport continued to grow as he experienced the adrenaline rush and thrill of competing out on the water. 
Keith shares his hometown of Debary with friend and fellow professional angler, John Cox. The two grew up just a few streets apart and met when Keith was 14. Quickly, they realized how much they had in common as they learned that neither of them came from fishing families, yet they shared a love for fishing. After deciding to start fishing together, they entered a local tournament as co-anglers where they ended up winning and receiving $50. This small victory propelled them towards the careers they have today.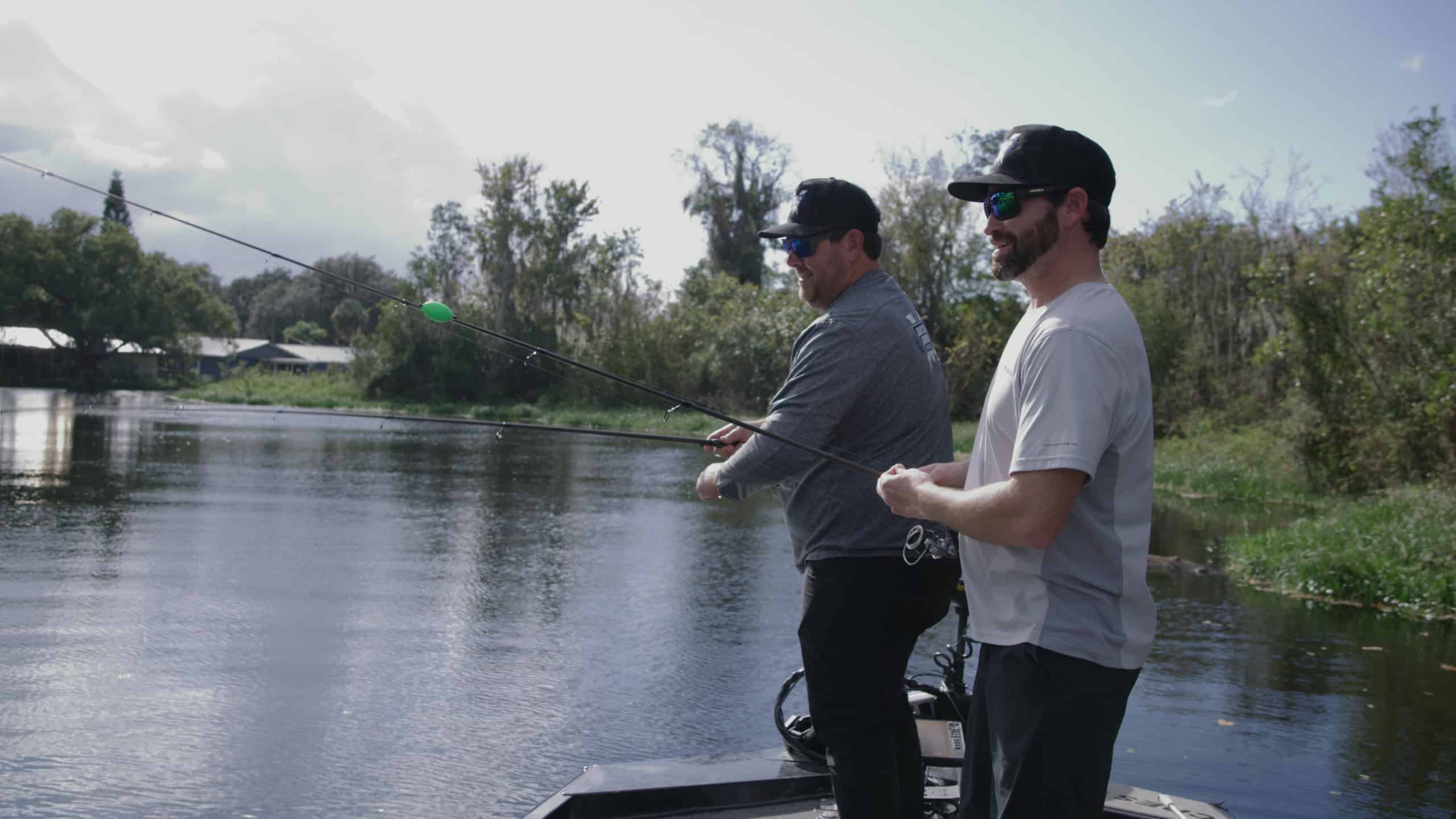 Life as a Professional Angler
The road to professional angling was anything but easy for Keith, but it was worth everything it cost him. He and John spent everything they had competing in tournaments, just trying to win enough to get to the next one. Eventually, they were able to climb the ranks and reach the level they are at today. Whether they're co-angling or cheering one another on from the shore, Keith and John love the lives they get to live as professional anglers. 
For Keith, the competition of angling is what drives his passion. In addition to the thrill of competing in tournaments, he loves to compete against himself and continue topping his previous best performance. "I strive for the best in things, and fishing is nothing short of that. It pushes me to elevate myself to the next level." 
At every tournament, Keith starts fresh by putting new lines on each of his rods. This ritual helps to get him into the right headspace and then, before a tournament starts, Keith will head to the driving range to hit some golf balls. Finding a rhythm while hitting allows him to carry that rhythm into his fishing and helps him to perform at his best.  
Without a doubt, Keith's favorite place to fish is Lake Champlain, which borders Canada directly between New York and Vermont. At a tournament in 2006, Keith was 19 years old and co-angling on Lake Champlain. After an extremely successful day of fishing, he was headed back to the ramp with 19 pounds of bass when the boat speared a six-foot wave, and they went right through it. Despite losing his sunglasses and getting the wind knocked out of him, Keith fondly remembers how fun that day was. It's a tournament he will never forget. 
Angling Powered by Battle Born Batteries
Recounting past tournaments, Keith recalls how essential boat position is to a solid performance. Catching a fish requires knowing the conditions and thinking like a fish to determine the best place to cast a line. Using his trolling motor to get the boat in the perfect position is extremely important, and not having to worry about having enough power has been a gamechanger for Keith. 
Keith's trolling motor is powered by three 100Ah 12V LiFePO4 Deep Cycle Battle Born Batteries, and he says that it is 'everything' to have a reliable power system. "Time is valuable when it comes to fishing. There is no room for error, so it's important to have equipment that is reliable. Battle Born Batteries have given me more time on the water and allowed the trolling motor to run longer and the batteries to work harder without having a day cut short due to battery failure." 
The peace of mind and maximum power Keith has gotten from his Battle Born Batteries has allowed him to propel his career to the next level. In addition to previously being a 7x points champion in the Fishers of Men tournaments, Keith has added a series of impressive titles to his list of accomplishments. In 2021, he was nominated as the first ever National Professional Fishing League (NPFL) Angler of the Year and was a qualifier in the Bassmaster Classic. Additionally, for the upcoming 2022 angling season, he is an NPFL Angler and on the Major League Fishing (MLF) Pro Circuit.  
What's Next for Keith?
Looking forward to the rest of the 2022 season, Keith is excited to fish new lakes, push himself to be a better competitor, and "stay relevant in the pursuit of bass." One day Keith hopes to travel abroad and fish outside of the country. His dream is to catch a Peacock Bass in Brazil and experience the thrill of fishing this great species in a foreign water. 
When Keith is not practicing angling or fishing in tournaments, he hopes to continue working on his golf handicap and pursue his interest in cooking. To keep up with Keith this upcoming season and follow along on his adventures, be sure to follow him on Instagram.