It's among the top events in the boating and marine industry — the IBEX show. This yearly event brings together the most important members of the marine leisure world for several days of exhibitions, classes, and other events. But while it may be a terrific choice for some, others may find it's not the right show for them. Read on to learn more!
What Is the IBEX Show?
The IBEX show (short for the International BoatBuilders' Exhibition & Conference) is an annual, three-day event for marine industry professionals. It's a technical tradeshow aimed at helping showcase new marine technologies, providing educational opportunities, and allowing networking within the industry.
IBEX is a chance to not only learn about the latest advancements in the industry but also see them in action on the floor or at the nearby IBEX docks! This year, it offers more than 700 exhibits for attendees.
Who Puts on the IBEX Show?
The show is planned, organized, and hosted by the National Marine Manufacturers Association (NMMA) in partnership with RAI Amsterdam. The NMMA is North America's top trade organization for the recreational boating industry and the country's largest producer of boat and sports shows. RAI Amsterdam brings a deep knowledge of how to put on large events seamlessly. This Dutch company also puts on the METSTRADE Show, the largest marine trade show on the planet.
Where Is the IBEX Show?
As you might expect for a top marine and boating event like this, the IBEX show is coming to a city known for its amazing waterways – Tampa, Fla. The events will take place in the Tampa Convention Center, located on South Franklin Street.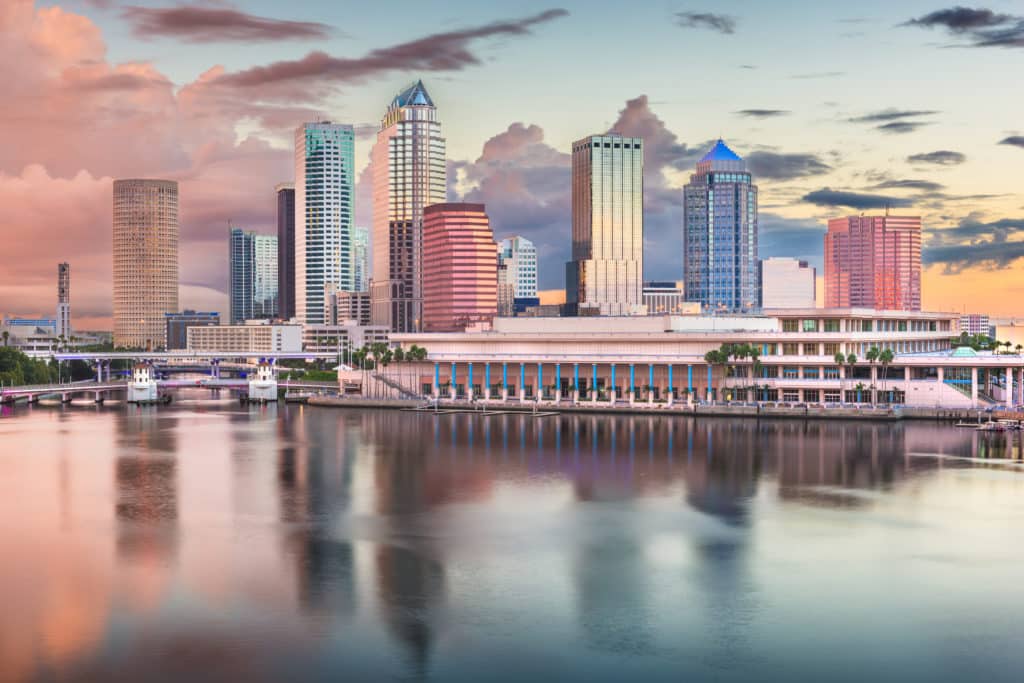 Naturally, attendees won't be far from the water, as the convention center is just feet from where the Hillsborough River meets the Garrison Channel before both empty into Hillsborough Bay. This location is also right in the heart of downtown Tampa, putting many hotels, restaurants, and other attractions at attendees' fingertips.
When Is the IBEX Show?
This year's IBEX show will begin on Tuesday, Sept. 27, and last until Thursday, Sept. 29. There will also be a pre-conference day on Monday, Sept. 26. On that day, conference-goers can check in and attend various events and seminars.
The show will run from 9 a.m. to 6 p.m. on Tuesday and Wednesday but wrap up at 3 p.m. on the final day, Thursday. IBEX shows for 2023 and 2024 are also already scheduled. These are currently set for the first week in October on each of those years.
What to Expect at IBEX
Those attending the IBEX show should plan on being busy. There's so much to do and see in just three days! Attendees can check out indoor and outdoor exhibit halls spread across more than three floors. Battle Born Batteries will be among the many top companies with a presence here. They'll be maintaining a booth on the first floor. Joining them will be familiar names such as Scandvik, Dometic Marine, and the International Boat Industry magazine.
Each day also offers a variety of educational conferences and seminars on topics ranging from customer service to the latest tech for power or propulsion. Beyond the official events, you can also expect plenty of informal networking. This offers a great opportunity to get to know your fellow professionals in a more relaxed setting.
→ Suggested Reading: Lithium Batteries Dominate Liveaboard Sailboats and Yachts
IBEX Show Cost
For marine industry professionals who plan ahead, there's no cost to attend the IBEX show. Exhibit Hall badges are free for qualified folks who apply in advance of the conference. Those who put off registering until the last minute can still sign up at the show but must pay a $50 fee per badge.
Is the IBEX Show Open to the General Public?
Unfortunately, boating enthusiasts shouldn't plan on just popping into the IBEX show for a quick peek. The event is closed to the public, with only qualified professionals allowed inside. IBEX also prohibits admission for anyone under age 18, including children and infants.
It may be disappointing to some who'd like to look around, but organizers put the rules in place to maintain the professional atmosphere. Don't be too sad, though. There are plenty of public boating-related shows in Florida, including several within just a few weeks of IBEX. These will likely be more fun for average boaters than an industry conference, in any case.
Who Attends IBEX?
As mentioned above, IBEX typically limits show attendance to members of the industry and associated trades, as well as approved exhibitors. This includes boat builders, dealers, naval designers, reps for distributors and manufacturers, surveyors, educators, and members of industry associations, among others.
→ Check out our Event Calendar to find where to find Battle Born Batteries this year!
This all helps ensure that every attendee has a basic level of knowledge and seriousness about the boating world. It also keeps out looky-loos who may crowd out serious participants. In addition, it allows IBEX to hold educational events at a level that can allow participants to earn continuing education units or CEUs. This should be great news for marine industry professionals, who can rest assured they'll be among similar folks and won't waste their time.
If You're a Marine Industry Professional, You Should Be at IBEX
For those who work in the industry, there's simply no excuse for missing the IBEX show. It's equal parts fun, business, and education. The exhibitors, seminars, conferences, and hands-on demonstrations are unmatched by any other show in the United States. So you better make your plans now. Sept. 27 will be here before you know it!
Want To Learn More About Electrical Systems and Lithium Batteries?
We know that building or upgrading an electrical system can be overwhelming, so we're here to help. Our Reno, Nevada-based sales and customer service team is standing by at (855) 292-2831 to take your questions!
Also, join us on Facebook, Instagram, and YouTube to learn more about how lithium battery systems can power your lifestyle, see how others have built their systems, and gain the confidence to get out there and stay out there.
Join Our Contact List
Sign up now for news and updates to your inbox.