Andrew Zegers wanted to channel his passion for outdoor experiences into a way to give back to those who have served our country, so he joined Honor and Valor Outdoors. He and the other volunteers from the non-profit take veterans and active-duty service members on hunting and fishing outings to experience the joy of being immersed in nature.
Meet Andrew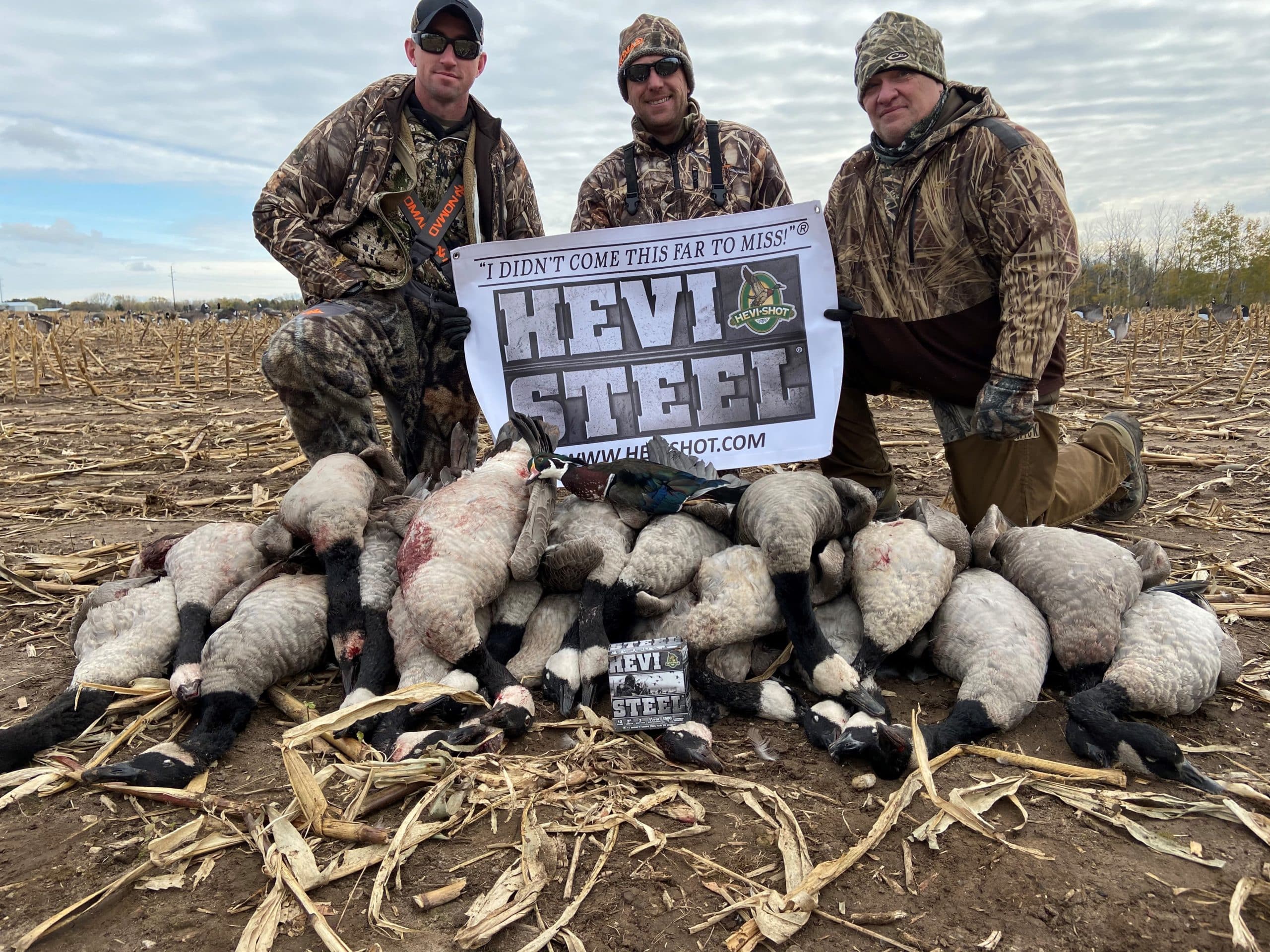 Wisconsin native, Andrew Zegers, was born and raised just outside of Green Bay. From the moment he got his driver's license, he became fascinated with fishing and would go any chance he got. He spent most of his time fishing with older gentleman, as he loved watching and learning from their fishing techniques. To this day, Andrew still utilizes many of the techniques he learned as a beginner.
In his free time, Andrew and his wife love to spend as much time as they can on their boat. Whether they're fishing or just hanging out with friends, they always find themselves out on the waters of Green Bay. Even in the winter, Andrew and his wife love ice fishing in search of perch and walleye. When he's not on the water, Andrew and his red lab, named Diesel, are out goose and pheasant hunting.
The Zegers tend to spend most of their time in the boat on the waters of Green Bay as it's close to home and most of their friends fish there as well. While they enjoy the company and experience of fishing on Green Bay, Andrew's favorite place to be out on the water is Lake Winnebago. Just south of Green Bay, Lake Winnebago is always teeming with fish, which leads to exciting fishing, especially when Andrew takes out beginners. He also notes the smaller size of the fish in Winnebago, are the perfect size for eating.
A Commitment to Serving Veterans and Active-Duty Military
A few years ago, a group of guys, who also love fishing and hunting, were brainstorming ways that they could give back to those who have served our country. After determining they could combine their passion for hunting, fishing, and the great outdoors with their passion to serve veteran and active-duty military members, Honor and Valor Outdoors was founded and Andrew knew it was something he wanted to be a part of. "We believe the outdoors can be a great outlet for veterans to relax and rub shoulders with like-minded people."
Honor and Valor Outdoors was established as a 501(c)(3) organization that takes veterans and active-duty service members on hunting and fishing trips, which are free of charge to them. In addition, Honor and Valor Outdoors emphasizes the importance of the veterans and military members having someone with them to continue the activity with after the outing, so they encourage them to bring a friend or family member. Currently, Honor and Valor Outdoors hosts Walleye fishing trips, ice fishing, and goose and pheasant hunting.
A major part of Honor and Valor's operations revolves around their partnerships with other organizations in their community. Many individuals and organizations in the Green Bay community assist by donating equipment, volunteers, land, and more to the various events and outings Honor and Valor puts on. Honor and Valor also plays an active role in helping other organizations dedicated to serving military members, such as Wounded Warriors of Wisconsin and the annual Pearly Gates Veterans Benefit.
A Passion for Outdoor Experiences
Andrew and the other volunteers at Honor and Valor love sharing their passions with the veterans and active-duty service members they take on their outings. Most military members that go fishing with Honor and Valor, go on a walleye outing on Green Bay. Starting early in the morning, they head out on the water and do a combination of trolling and jigging. This continues through the morning, generally ending once a limit is caught or in the early afternoon.
In addition to the walleye outings, from time-to-time Honor and Valor will host other fishing outings for perch, inland trout, and stream trout, as well as ice fishing for white fish during the winter. There are also a series of annual waterfowl hunts for geese and pheasants that always fill up very quickly. While these are the activities they do yearly, they will also do other fishing or hunting outings if given the opportunity. Recently, military members were able to go bowfishing and turkey hunting with Honor and Valor.
Andrew fondly remembers many of the outings he's been on with various active-duty service members and veterans. He loves sharing his passion for the outdoors with them and encouraging them to continue pursuing these activities and enjoying the mental and physical benefits.
A particular outing that made a deep impact on Andrew, was a trout fishing trip with a father and son. The father was a veteran and his son was leaving the next day to begin his first deployment. Getting to be part of the special bonding moment between a father and son, especially during the difficulty of sending a loved one off to deployment, is one of the key reasons Andrew loves what he gets to do with Honor and Valor.
Honor and Valor Outdoors Adventures Powered by Battle Born Batteries
Each of the fishing outings with Honor and Valor Outdoors requires a lot of reliance on equipment and electronics. When Andrew was using lead acid batteries to run his trolling motor, he was constantly worried about having enough power. The battery anxiety plagued him while he was trying to focus his time and energy on bonding with the military members he brought out on the water. He particularly remembers one outing when the low battery indicator light kicked on and it was only 9am. The veteran that was with Andrew only had one fish left to reach his limit and, luckily, he was able to quickly catch it, but the battery died shortly after.
In order to ensure that he and the military members he takes fishing get the most out of their time, Andrew knew it was time for an upgrade. After some research, he determined Battle Born Batteries would be the right fit and he reached out. Andrew made the switch to 2 – 12V 100Ah Deep Cycle LiFePO4 Battle Born Batteries, and, now, never worries about running out of power while fishing and has even fished two full days, without charging. He even still has a green indicator light on his trolling motor at the end of the day.
"I've used them and am in love with the batteries and product! I have had no issues and never once had a dead battery after fishing sunup to sundown."
This upgrade has significantly changed Andrew's time on the water and allows him to put his full focus on helping the veterans and active-duty military members he brings out on his boat. Without having to worry about how long he can troll for, charging after every single outing, or running out of power mid-trip, Andrew is able to truly enjoy what he's doing. "These batteries are a significant investment; however, these are a game changer and they will give you any amount of time you would like on the water."
Looking Ahead for Honor and Valor Outdoors
Heading into waterfowl season, Honor and Valor Outdoors is excited that all of their yearly, guided, goose and pheasant hunting trips are completely full. They're looking forward to getting to know and serve more military members and their families through these hunting trips. Additionally, there will likely host ice fishing outings this winter, and Andrew is looking forward to getting back out in the boat as the weather warms up next spring.
Andrew and the rest of the volunteers at Honor and Valor are striving to continue serving more military members each year. "Our goals are to reach more veterans and to expand our complicity of veterans we can provide trips to each year. We are also looking into some more activities for veterans like a retreat weekend." With these goals in mind, they hope to continue to ensure that each outing with Honor and Valor Outdoors is the best that it can be.
For more information about Honor and Valor Outdoors or to learn more about how you can support them, be sure to check them out on Facebook!