Matt Stefan has been busy practicing and preparing for the upcoming season. After tournament times shifted to later in the year due to the pandemic, Matt is grateful for the ongoing opportunity to participate in frequent competitions. Using Battle Born Batteries in his rig, Matt is excited to get out on the waters and stay out there in 2021 and beyond.
Meet Matt Stefan:
Born and raised in Chicago, Matt Stefan currently resides in Junction City, Wisconsin and is a Fishing League Worldwide Tour Pro fisherman. After spending 12 years as a financial investigator working on the trading floors of the Chicago Board of Trade and Chicago Mercantile Exchange, he is now a licensed fishing guide in Wisconsin, and fishes professionally.
Matt attributes his fishing abilities to his parents and grandparents who started him in the sport with baits like Johnson Silver Minnows and Uncle Josh Pork Frogs on family vacations to Northern Wisconsin. Now Matt loves to fish in the circuits, even when they stretched beyond the end of summer and into the fall this year due to the pandemic.
Building all his own fishing rods, Matt's favorite lures include jerkbaits (which look like minnows), topwaters, and he prefers to fish cold, clear waters. Nationally, he loves fishing in the Mississippi River, at Lewis Smith Lake in Alabama, and the Okeechobee and Cherokee Lakes in Florida and Tennessee.
Matt Stefan is also a part of the Major League Fishing (MLF) circuit. He has fished 74 major events and counting. He truly earned his pro status and has won over half a million dollars during his career!
His sons Hank and Duke are four and two and a half years old and are ready to get into the sport. They love fishing along the Wisconsin River, which is just a stone's throw away from where they live. The boys enjoy catching bass, walleye, crawfish and more. They're able to enjoy the outdoors and make early family memories.
Here Fishy, Fishy! Matt Stefan On Fishing Rituals and Tournaments
Matt has some good luck rituals that he often performs before competitions and making the bed before leaving is one of them! He also wears and washes the exact same outfit if he does particularly well in it. Matt strives to be consistent and doing it all on his own makes him a better fisherman.
"I'm very much the type of person that likes to do the same thing and if I had a good first day in the tournament, then you better believe that I'm going to do something similar the second day," he said.
"As a fisherman, you could win the tournament and still think about that fish that got away during it," he said. "I'm most proud of the fact that for six the last seven years I've qualified for the championships and the year that I missed, I was the first one out of the qualifying round. Even though I just missed the cutoff, I still feel like it was a good year overall."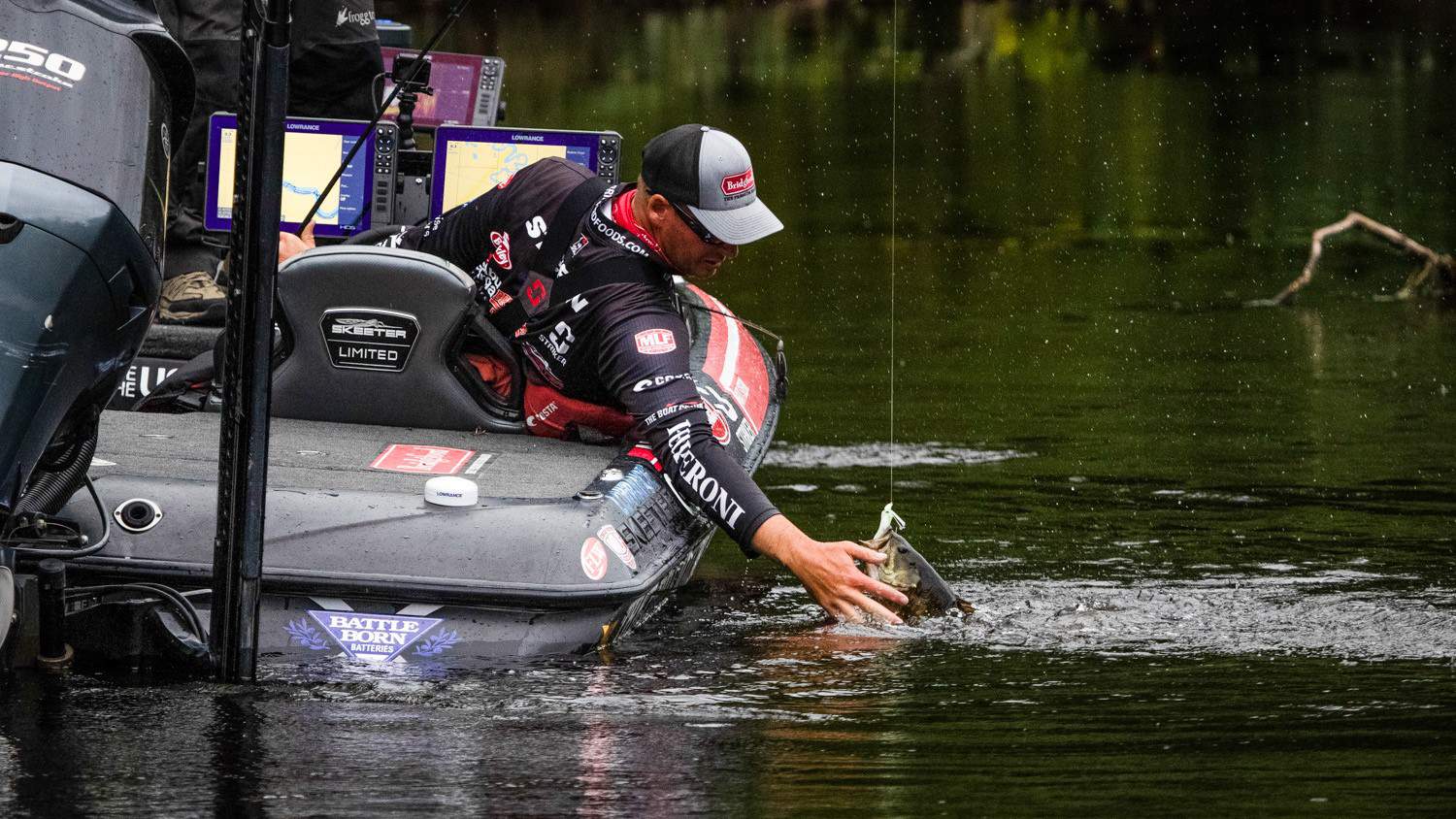 The fishing industry has been rapidly changing, and Matt says it's a scary yet exciting time.
"Overall, I like to take pride in the fact that I've been a consistent check casher in competitions and I pretty much do it all on my own. I've always been that way and it makes me able to do better because I figure it out myself without relying on others to give me tips and tricks," he said. "Some people say it's a hinderance because I'm going without information that might help me in the long run, but I prefer it that way because I learn from my mistakes."
Matt's dream catch is either a large white sturgeon that tips the scales at 300 pounds or a giant goliath grouper from the Florida coasts.
Matt Stefan's Lithium Ion Battery-Powered Fishing Boat
Matt Stefan knows that Battle Born Batteries will keep him fishing all day long and get him home safely. He uses the following setup in his rig, a 2020 Skeeter FXR20:
–3 BB10012 Battle Born Batteries with one as a spare
-1 Minn Kota MK460 onboard charger
Configured into 36 volts, Matt's system can last all day out on the water and he's grateful they have given him so much peace of mind when competing.
"Battle Born has produced the best batteries I've ever used," he wrote on his blog. "There's just too many advantages to running them when compared to traditional lead-acid batteries." Our team is happy that Matt no longer has battery anxiety and can store his boat safely during the long northern winters!
Lithium-Ion Batteries to the Rescue
Battle Born Batteries powered Matt's boat so he could assist a fellow fisherman whose batteries gave out one day while boating out on Lake Michigan. Writing about the situation on a recent blog post, Matt was able to help the stranded party by towing them back to shore after the boat's trolling motor gave out.
"It's extremely stress-relieving to know my batteries will keep me out fishing all day, but just as importantly, help get me back to the boat ramp safely," he wrote.
What's Next for Matt Stefan?
Matt has big plans to participate in the Pro Circuit, the Bassmaster Southern Open, and is hopeful to get an Elite Series bid this year. He's concentrating on getting to the next level in every competition he participates in. Matt is also ready to escape the brutal Wisconsin winter and head to Florida for practice before the start of the season in the next few weeks.
"Any lake that isn't frozen over would be great for me right now," he joked.
He is also looking to put out more content on his YouTube channel. The videos he makes are all about the different kinds of jigs, rigs, baits and lakes that he recommends for fishing enthusiasts of every skill level. As a frequent uploader, Matt likes incorporating variety into his content besides just tournament recap videos. He also enjoys seeing his channel grow and believes that the more exposure, the better on any social media platform. Check out a recent video where he shares his pro tips on how to catch more fish- it's a must watch for anyone angling to get into the sport.
Catch up with everything Matt's doing on his website, YouTube, and Instagram. The Battle Born Batteries family wishes him luck with the upcoming season as well!