Our Battle Born Batteries team loves to hear about the experiences and adventures powered by our products. Mindi and Jason Rosser of Hawaii, along with their two children, power their businesses and family vacations from the comfort of their van, a Ford Transit.  Thanks to their portable home office work and play have never been easier.
Want a feature on our social media channels? Send an email to [email protected] and our team will happily reach out to you!
Making Van Life Family-Friendly
Jason and Mindi Rosser and their two kids, Mikayla and Dougie, adventure by exploring their home island of Oahu for the past several months. Documenting each step of the van conversion process worked out well for the family, and they drew inspiration from fellow van lifers and Battle Born Batteries enthusiasts using our products like @CasperTheCamperVan. Jason said that when he first called into our team and worked with Derrick, all his "silly questions" were answered and that the diagrams recommended to him were incredibly helpful.
Jason enjoys doing install work himself and learning everything about the different vans on the market, from layout plans and to what consumers are looking for.
The family of van lifers originally rented out the van as a place for people to stay on AirBnb or Outdoorsy.com. Unfortunately, they noticed an uptick in people mistreating the van components. Since they plan on selling the van soon, they stopped renting it out and are more than happy to continue using it for family trips instead.
"We really dig it, and love the freedom it provides, "said Jason. "We visited the Ala Moana beach on South Shore, and Mindi was able to work and Zoom while the kids played in the ocean. It's nice having a portable home office!"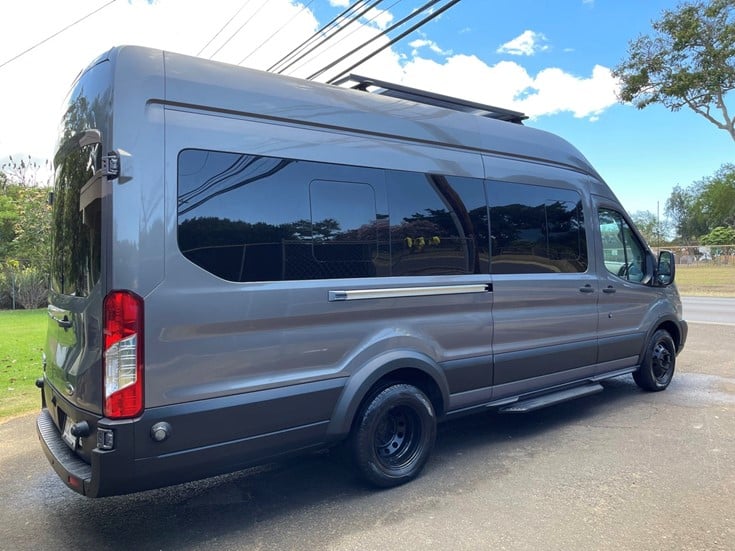 As for the install, Jason said that he strives to learn everything related to electrical systems. He's got a DC to DC charger, a Victron Smart Solar MPPT 100/30 charge controller, two 200W panels from Rich Solar, and a generator that's only used on cloudy days. The two 100Ah, 12V BB10012 Battle Born Batteries are doing excellent and provide consistent power throughout the night. He also utilizes a fuse kit and a bus bar to help keep everything straightforward and easy to hook up.
The biggest upgrades in the van include a new stereo and navigation system, coffee maker and a mounted shower. Jason also believes our batteries are much safer compared to their lead-acid counterparts and his purchases are worth every penny.
"We've got plenty of juice, it's easy to work and maintain, and everything was super simple and easy to hook up," said Jason. "I've got the Victron tracking app on my phone but I really don't use it since the Hawaii sun gives us so much power."
He said our products were easy to work with, especially because the Victron components were pre-programmed from our team. For his next van revamp, Jason wants to tackle a Mercedes Sprinter model due to their unique layouts and the brand name recognition. He also knows the van market is hot, and he's ready to jump in!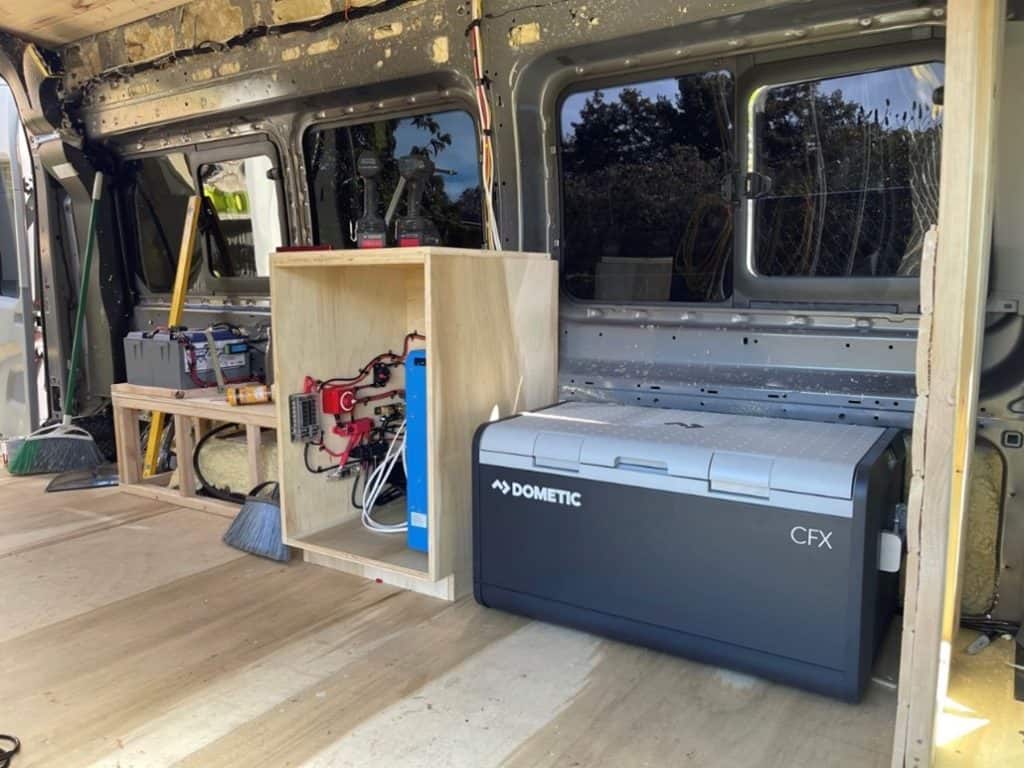 Some lessons that Jason's learned throughout the van build include pricing and how "things will cost twice as much as you think they will," in addition to covering your bases with extra batteries and extra solar panels. Using our technical sales specialists as a resource was also important to Jason, as he suggests that other van lifers do the same, and considered our customer service to be top-notch and crucial to the success of the install.
"Take your time, don't rush, be diligent about what you're doing when it comes to the build, and make sure that your appliances are going to work perfectly with the rest of your system," said Jason. "You're never really going to lose money from it, you'll definitely get back what you put into it!"
For now, the Rossers are enjoying their time as a family of van lifers and take things day by day! You can follow along with the We Be Vanning crew for their adventures and updates on their Facebook page and Instagram.