Husband and wife, Chris and Trait Zaldain have taken the professional fishing community by storm with The Bilge Podcast. From professional anglers to industry executives, product manufacturers, and everything in between, the Zaldains are shining a spotlight on the hidden parts of the fishing world. While diving into key controversies, technological developments, and insight from the best of the best, Chris and Trait are discussing a little bit of everything in each episode of the Bilge.
Zaldaingerous: More than Just a Brand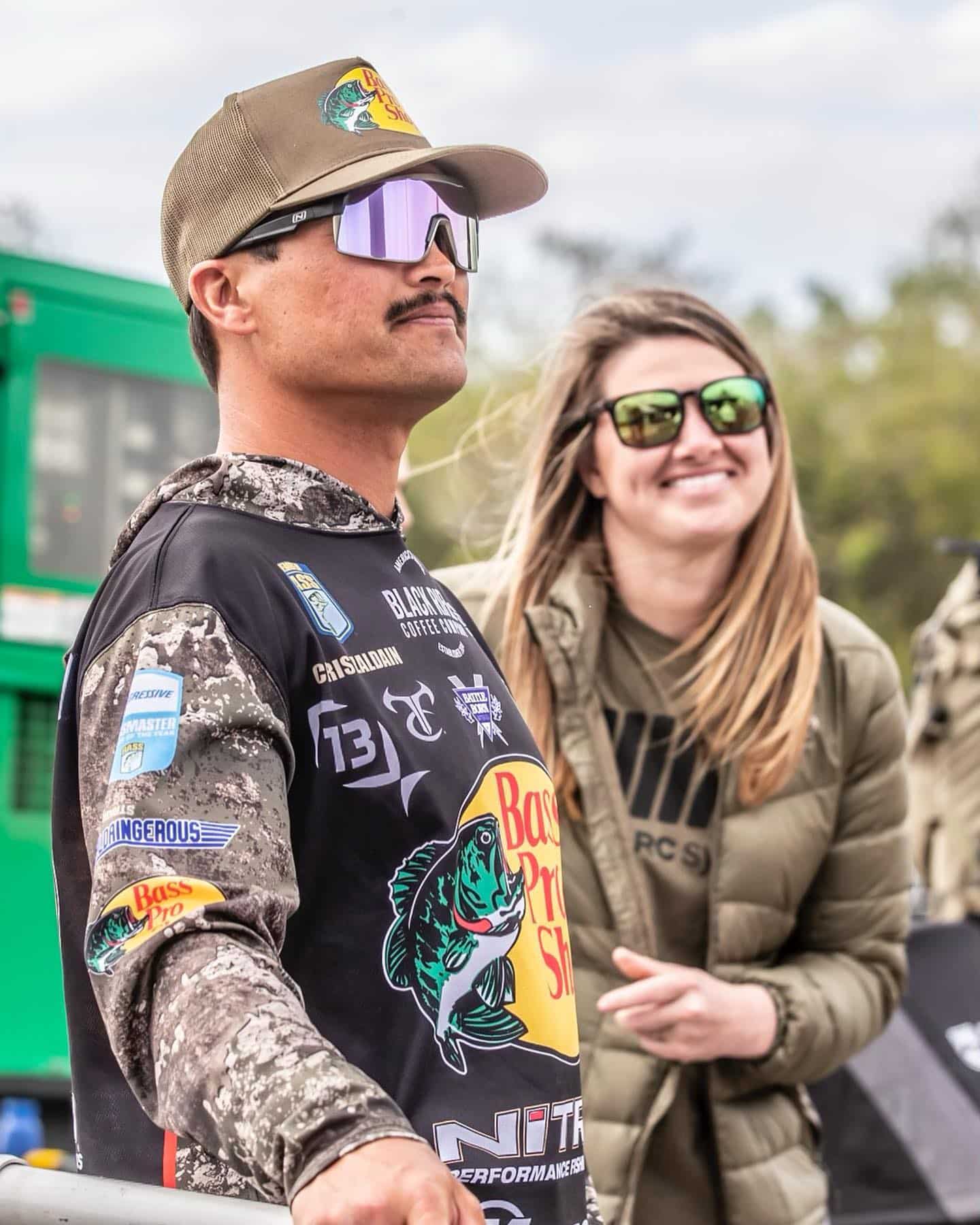 Professional angling power couple, Chris and Trait Zaldain have been making waves in the fishing world. As Fort Worth, Texas natives, they grew up in the thick of sportfishing and grew passionate about it at a young age. It wasn't long before Chris broke into the Bassmaster Elite series in 2012 and has continued competing in it ever since. With over one hundred top 30 finishes under his belt, Chris has become well-known for his angling skills and expertise in the industry.
Trait also made headlines becoming one of the few females competing at higher levels in the strongly male-dominated sport. Following a fourth-place finish in the 2011 Texas State Bass Tournament, she began pursuing fishing full-time, eventually making it into the Bassmaster Opens. While she's stepped back from competitions, Trait is still passionate about helping other women break into sportfishing and is currently mentoring high school athletes. With her signature pink truck and fishing boat, Trait is inspiring girls to take on male-dominated sports.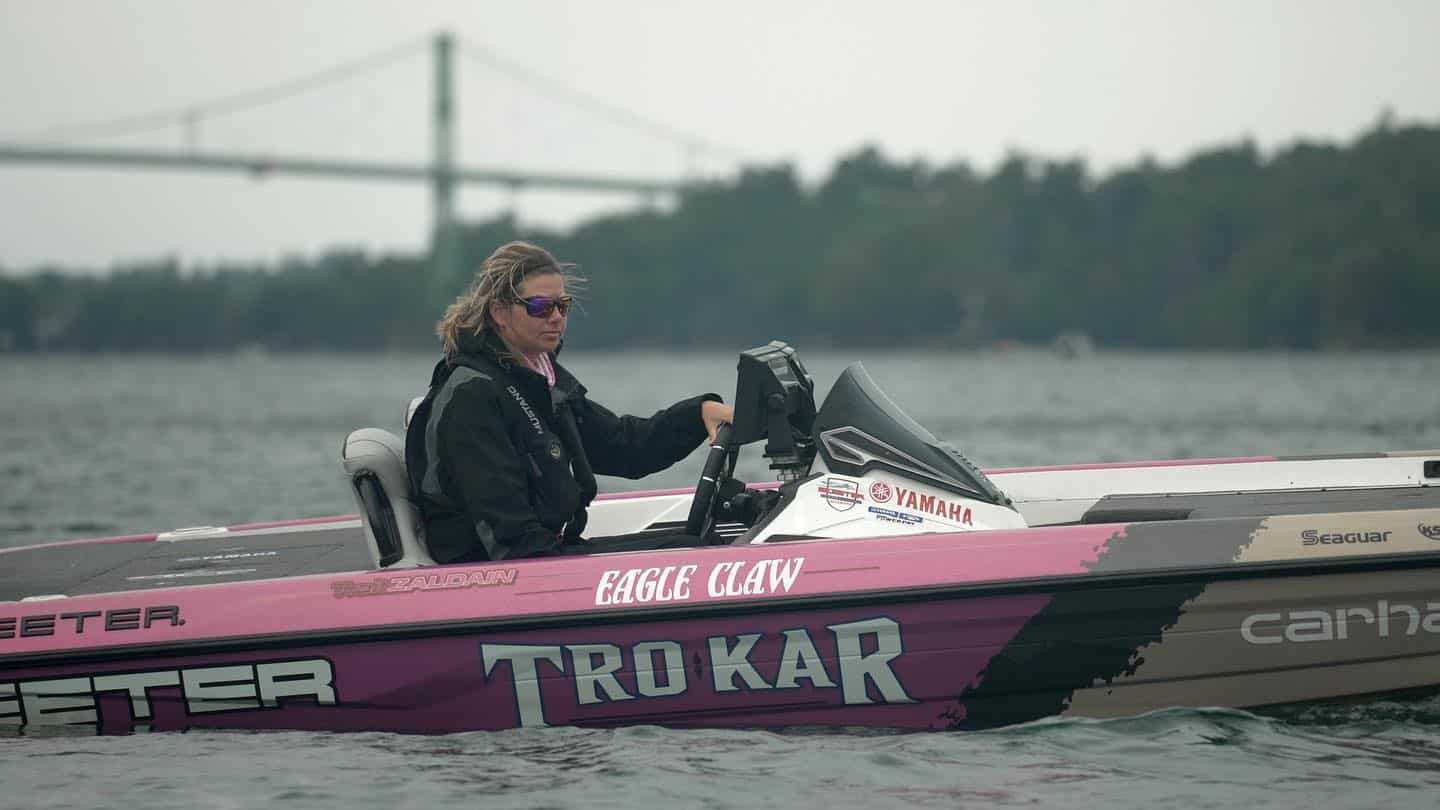 Together, the Zaldains have created a name for themselves through bass fishing and the Zaldaingerous YouTube channel. While Zaldaingerous has become their brand name, it also encompasses the values that drive everything they do. Chris and Trait are committed to integrity, hard work, and transparency, which is clearly displayed in their careers and their social media presence.
The Bilge | A Podcast Powered by Battle Born Batteries
In an effort to bring more awareness to the inner workings of professional fishing, the Zaldains started The Bilge Podcast. The goal of The Bilge is to present a little bit of everything from all spectrums of the fishing industry. Similarly, "the bilge is an area of the boat where everything goes to. Anything you lose in the boat, at some point or another, will end up in the bilge." Each episode features industry leaders discussing hot-button topics, industry trends, and all things professional bass angling.
Located in the back of their Keystone Fuzion 428 is the Bilge Podcast studio, where episodes are recorded as guests chat with Chris and Trait. This massive toy hauler contains the podcast studio in the back, an editing studio, a full kitchen with a residential fridge, and multiple TVs all powered by Battle Born Batteries. As the Zaldains travel around the country in their Keystone Fuzion, they love having the ability to bring along their mobile podcast studio and record episodes wherever they go.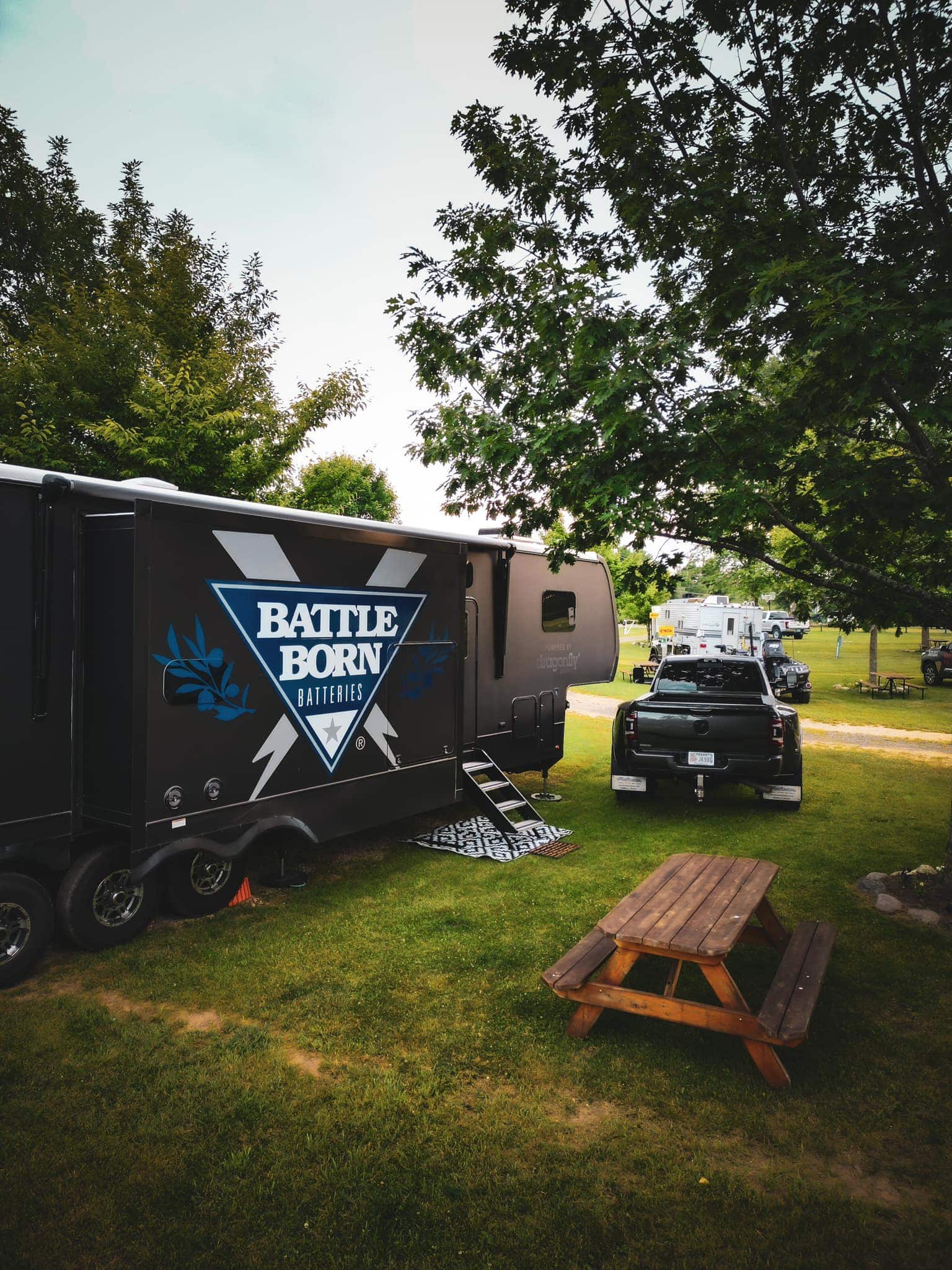 At the beginning of the year, Chris and Trait shared one of the most insightful episodes of the Bilge podcast. During this episode, Chris shares the biggest sponsorship change of his career and dives into the weeds of athletic partnerships. As the world becomes more social media-oriented, professional athletes are left with the challenge of balancing influencing and competing. Chris urges fellow anglers to focus on their work ethic and maintain their commitment to the brands that partner with them, even outside of the angling season. He reminds them to adapt as the model changes and constantly asks themselves, "Am I working hard enough" and "Can I work harder?"
The Bilge Podcast Episode | Brutally Honest Analysis of Professional Angling with Matt Herren
For a refreshingly honest take, Chris and Trait hosted professional angler Matt Herren on an episode of the Bilge Podcast last fall. Matt is an incredibly talented angler that took an off-the-book approach to his career. He spent many years casually fishing and building a seemingly ordinary life. He was working for his dad's insurance company after getting married and having two sons.
While his sons grew and his career solidified, there was still something missing. Although he created an incredible life for himself and his family, Matt had a passion for fishing that he couldn't satisfy on weekend trips and occasional vacations. So, at 38, with a 13-year-old and 17-year-old, Matt left his father's business to pursue fishing full-time. In spite of the risks, he's been a full-time professional angler for over 20 years and is currently competing in the Bassmaster Elite Series.
Over his two decades as an angler, Matt spent many years utilizing AGM batteries. During that time, he constantly struggled with excessive weight, slow charging, and unreliability. When Matt came across Battle Born Batteries, he knew it was time to upgrade. With 3 – 12V 100Ah lithium batteries wired in series for a 36V trolling motor, Matt's time on the water has changed for the better. "I don't worry about that anymore. The price, the no headaches, and the weight, the investment is well worth it. Plus, it comes with a ten-year warranty."
Throughout the episode, Matt touches on some key controversies in the fishing industry as well as sharing some important insight he's gathered throughout his career. Highlighting the importance of sponsorships, Matt mentions that they are the "lifeblood of professional athletes," specifically noting the mutually beneficial relationship between both parties. "We're all on the same train, going the same direction, just in different cars"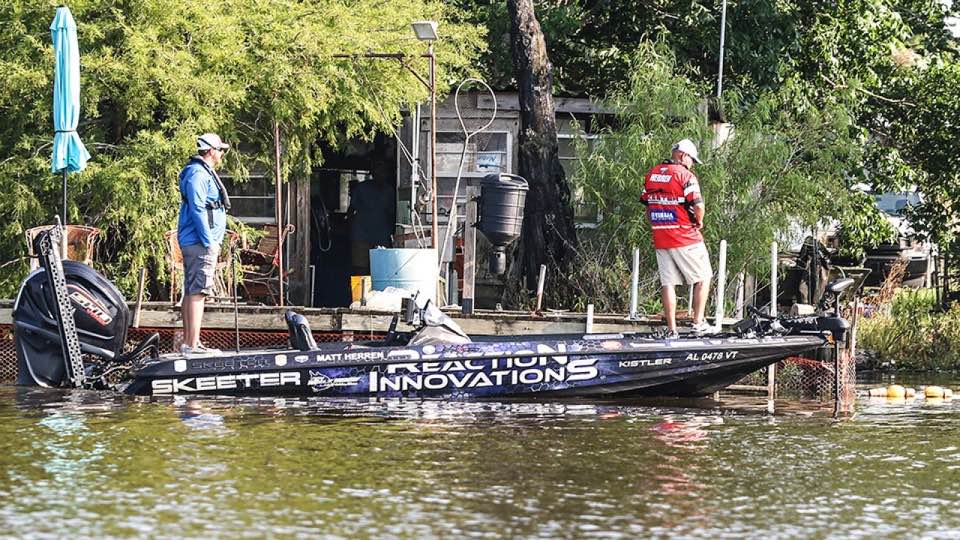 The Bilge Podcast Episode | Catching Up with the Greatest Angler of All Time, Rick Clunn
When creating a podcast discussing all things fishing, it would be remiss not to bring on the greatest angler of all time. Chris and Trait were sure not to miss this opportunity and took the time to sit down with Rick Clunn. Approaching his 50th season as a professional angler, Rick is easily the most seasoned fisherman on the Bassmaster Elite Series. He's competed in over 500 tournaments, half of which he placed in the top 30, and has four Bassmaster Classic titles under his belt.
Even with many accolades, titles, and awards, Rick is best known for his demeanor and the way he approaches each tournament. Over the years, he has perfected the art of dynamic meditation, used to help him control his emotions, even in the midst of chaotic and volatile tournaments. His passion for thinking outside the box and prioritizing creativity over rationality has increased his esteem in the fishing world. So much so that "twenty-five of the current Bassmaster Elite Series professionals list Rick as the angler they admire most."
In the nearly 50 years Rick has been a professional angler, he has experienced first-hand the effects of the technological revolution on the fishing industry. "Electronics have heavily increased our awareness. It used to be about the surface, but now it's below the surface." As the years have progressed, anglers no longer specialize in just one technique but are becoming experts in all of them. He truly believes that many of the anglers competing currently are some of the best the industry has ever seen. His one piece of advice for these up-and-coming anglers is to make sure they are "maximizing every single day of their tournaments, no matter what."
What's Up Next for the Bilge Podcast?
The Bilge Podcast offers an all-encompassing view of the many sides of professional angling. Whether Chris and Trait are chatting with professional anglers, industry executives, product manufacturers, or other key players, they're sure to provide honest, helpful insight into the world of fishing. As they continue releasing episodes, they're hoping to create thought-provoking content that brings transparency and appreciation for the bass fishing industry.
Chris and Trait plan on continuing to travel in their Keystone Fusion with their pups, Neebo, Micci, and Lyka. When they're not at fishing tournaments, you can find the Zaldains hunting, enjoying time outdoors, and creating incredible content. Make sure to follow along on the Zaldaingerous YouTube channel and website, as well as Chris' Instagram, Facebook, and Twitter!