When someone mentions Nevada, there's a good chance that casinos jump to mind. Places like Las Vegas and Reno are top destinations for gambling and entertainment, but boondocking in Nevada has its rewards. Finding the right campsite makes it even better! Let's take a look.
What Is Boondocking?
Boondocking is the most primitive kind of RV camping–it's living off the grid for days at a time. If you're boondocking, you're not using sewer, water, or electrical hookups, so your rig must be completely self-contained. And if you camp in the right spots, it's free. That's right–no fees of any kind.
Also called dispersed camping, it gets its name from the term "boondocks" because it takes place in undeveloped areas. Often these places are remote, maybe even miles and miles from commercial development.
Some popular boondocking areas are closer to populated areas, however. Common locations include national parks and other lands that the federal government maintains. Sometimes, there are boondocking areas in state or local parks.
Boondocking works best if you have a high-quality house battery to power your RV. Your RV might have come standard with a lead-acid battery, but lithium-ion batteries are improving the way many RVers boondock. They last longer, deliver steadier energy, and power more things.
Learn more about the differences here: The Truth About Lead-Acid Vs. Lithium Ion Batteries for RVs
Boondocking in Nevada
Nevada has a wealth of boondocking spots. There are so many areas for boondocking in Nevada that outdoor lovers might feel like they've hit the jackpot. There aren't just deserts to explore outside, either. The diverse terrain in the nation's seventh-largest state includes soothing hot springs, trout-filled streams, and stunning mountain summits. The gigantic Lake Mead, just east of Vegas, is a virtual oasis, and it's just one of many popular destinations.
Much of the public boondocking areas in Nevada are Bureau of Land Management (BLM) property. The BLM manages more than 48 million acres in Nevada alone. The recreational opportunities are virtually limitless, including hiking, boating, fishing, horseback riding, and observing the abundant wildlife.
There's no charge for camping in these areas, but there are some rules – both written and unwritten. BLM regulations limit camping on its lands to 14 days a month. At the end of that period, you can relocate to other public lands at least 25 miles away.
Another important rule is to "leave no trace." Don't leave litter, and don't dump your black or grey water on the ground. Also, don't set up camp or build a fire outside the designated areas.
The Best Season for Boondocking in Nevada
Many parts of Nevada can be brutally hot in the summer and uncomfortably cold in the winter. When you're boondocking, it's always a good idea to conserve as much of your precious resources as possible.
For example, camping when the weather is mild keeps you from using too much fuel or power for heating or cooling. For these reasons, spring and fall are the most popular times for boondocking in Nevada.
5 Best Campsites for Boondocking in Nevada
Every region of Nevada has unique scenery and many opportunities for outdoor activities. Here are five of our favorite spots:
1. Lake Mead National Recreation Area–Stewarts Point Dispersed
About: There are miles of lakeside camping areas on the western shore of Lake Mead's Overton Arm. This is a National Park Service Recreation Area on the lake's northern end with a 15-day stay limit. It's very popular, but there are many miles to stretch out, and the sites are well-spaced, too.
There's a vault toilet at the entrance. You can easily obtain more supplies, including propane, in Overton just over 20 miles away. Water, dumpsters, and a dump station are nearby at Echo Bay. Don't expect excellent cell service, but Verizon and AT&T users seem to have the best luck.
What Makes It Great: It's picturesque and quiet, with many sites that offer either direct water access or a panoramic view of Lake Mead. It's just 30 miles outside of Las Vegas, and it's close to the Valley of Fire State Park. This unique area draws many hikers and picnickers. It gets its name from its unusual reddish terrain reminiscent of Mars.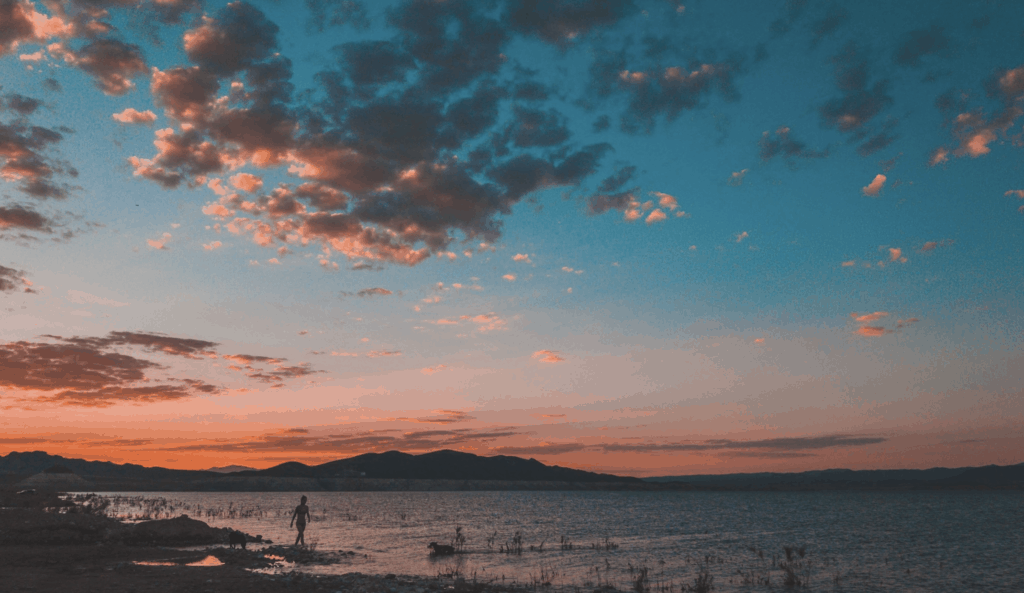 2. Mill Creek Recreation Area
About: In northeastern Nevada, this mountainous area was a Civilian Conservation Corps camp back in the 1930s. Today, this popular campground just outside Battle Mountain sees around 30,000 visitors a year. It's a BLM facility that mainly caters to primitive tent camping. There are 11 tent sites with fire rings, tables, and restrooms, along with three RV boondocking sites.
What Makes It Great: Tall cottonwood trees shade this lovely region that's a mile in elevation. Birds love the place, too, so it's popular among birders. You'll find numerous species here, including great horned owls, various hawks, woodpeckers, and songbirds.
For anglers, the streams house brook trout and rainbow trout. Don't be surprised if you spot a herd of deer as well.
3. Water Canyon Recreation Area
About: Water Canyon Recreation Area in northern Nevada is great for a brief stop because there's a three-day limit to stay here, unlike other BLM lands. You'd want much more time to fully explore this unique area that overlooks the historic town of Winnemucca.
The Humboldt River and Sonoma Mountains are nearby, too. You'll also find the one-of-a-kind Winnemucca Sand Dunes that span 40 miles and stand up to 100 feet tall. Cell users report three bars of service.
What Makes It Great: The mix of mountains, scenic river canyon, and desert dunes make this area particularly memorable. The camping area gets pretty crowded, but it's very peaceful.
Dark skies and a high elevation of around 5,400 feet team up for incredible stargazing, as well. Primitive roads into the mountains offer rugged and scenic adventures. And a trip down to Winnemucca serves unique history, dining, and shopping.
4. Spencer Hot Springs BLM
About: The big draw here is the geothermal hot springs, but they aren't the only attraction. Besides these remarkable 140-degree pools, this central Nevada destination lets you experience the incredible Humboldt-Toiyabe National Forest. You can hike and observe wildlife – including a pack of wild burros! PS: There's cell service, but it's probably not strong enough for working.
What Makes It Great: When the place isn't overcrowded, relaxing in hot springs with a mountain view is hard to beat. Spencer Hot Springs is just 20 miles from the town of Austin, which is up a winding road.
Another exciting side attraction is just a half-hour away at Toquima Cave. This rock shelter was a sacred place for the Shoshone, who covered its walls in pictographs you can view today.
5. Sacramento Pass Recreation Area
About: Nestled in the Snake Range of eastern Nevada, this scenic area is just 15 miles from the Utah line. There are 10 BLM boondocking sites with a 14-day limit. The Weaver Creek basin and Great Basin National Park are big attractions for outdoors lovers. Remains of an old ghost town, Blackhorse Mining District, give a glimpse into the area's past. There's also an active mining community to the west.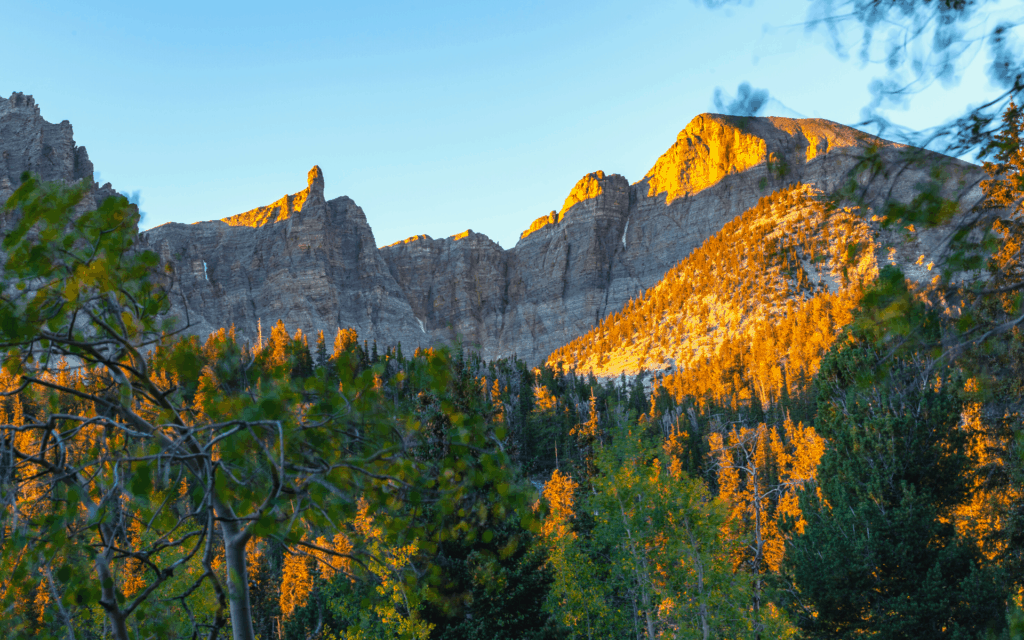 What Makes It Great: Three different trail loops wind through unique formations of quartzite rock. There's also a trail for horseback riding as well as a pond stocked with trout.
The amenities go a little beyond most BLM sites. There are covered tables, bbq grills, fire pits, vault toilets, and trash receptacles.
Experience Epic Boondocking in Nevada
Ultimately, if visiting Nevada makes you think of casino gambling, think again. This vast western state has endless unspoiled acreage wide open to the public.
Battle Born Batteries is proudly based in Reno, Nevada – a state that's rich in lithium, steeped in history, and the home of some incredible natural beauty.
Take a chance on boondocking in Nevada, and it's hard not to come out a winner!
Want To Learn More About Electrical Systems and Lithium Batteries?
We know that building or upgrading an electrical system can be overwhelming, so we're here to help. Our Reno, Nevada-based sales and customer service team is standing by at (855) 292-2831 to take your questions!
Also, join us on Facebook, Instagram, and YouTube to learn more about how lithium battery systems can power your lifestyle, see how others have built their systems, and gain the confidence to get out there and stay out there.
Join Our Contact List
Sign up now for news and updates to your inbox.