Battle Born Batteries Collapsible Travel Dog Bowl
$19.99
In stock (can be backordered)
-
Description

The Collapsible Travel Dog Bowl is the perfect addition to your on-the-go dog gear. The wide and sturdy construction will prevent accidental spills while the compact collapsible design allows you to easily stow away the bowl when not in use. Includes a carry loop for easy attachment to leashes or bags.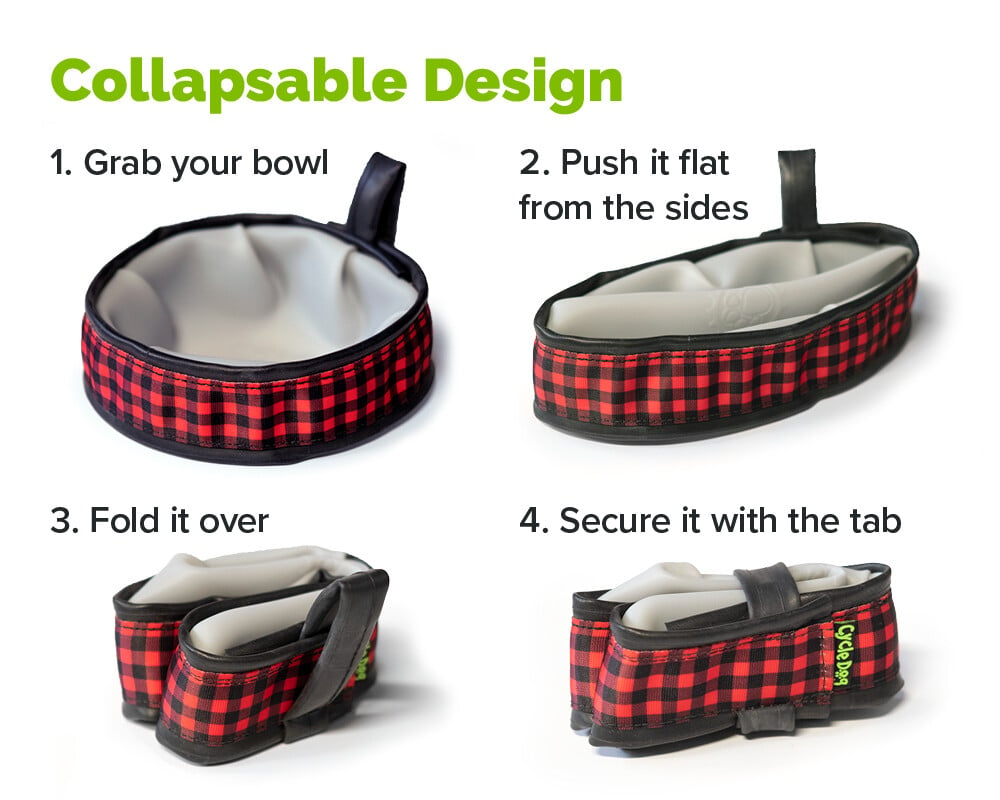 Cycle Dog is a small manufacturer in Portland Oregon. Woman founded in 2009, they're a small team of 30 makers and 10 dogs. Cycle Dog produces collars, leashes, bowls, toys, beds, jackets, and rubber toys in Oregon all utilizing post-consumer recycled materials. They love what we do each day and we hope that shows in the high quality earth friendly products we produce. And they hope you love the products and appreciate that the hands made them specifically for you.
Eco-Friendly & USA Made
Cycle Dog has saved millions of used inner tubes & pop bottles from landfills & offer free repairs of handsewn products. Outsourcing production to far off lands would be cheaper & easier, but it would not allow them to create local jobs, provide invaluable work experience for future creators, or create industry defining products.
Guaranteed
All Cycle Dog products are designed for durability, sustainability, and absolute fun. Each product is tested in our indoor play area by the team of rigorous doggy testers. Nothing is indestructible, so when a problem occurs, they back Cycle Dog products with their We Care Guarantee.
Innovation
Everything they do at Cycle Dog starts with dogs. From getting the most out of every journey to chasing tails around the park, they've charged ahead to innovate in every aspect and change the way people enjoy the outdoors with their pups.
Features
Expanded dimensions – 6x6x2″
Collapses to – 4x2x2″
Holds 20 oz. of water
Waterproof for no leaking
Food grade lining is FDA approved
Handmade in the USA
Washable – Clean it in the dishwasher
Made with post-consumer recycled materials
FDA-approved lining is antibacterial and odor resistant
Only logged in customers who have purchased this product may leave a review. Login here.