Powering Lifestyles Across the World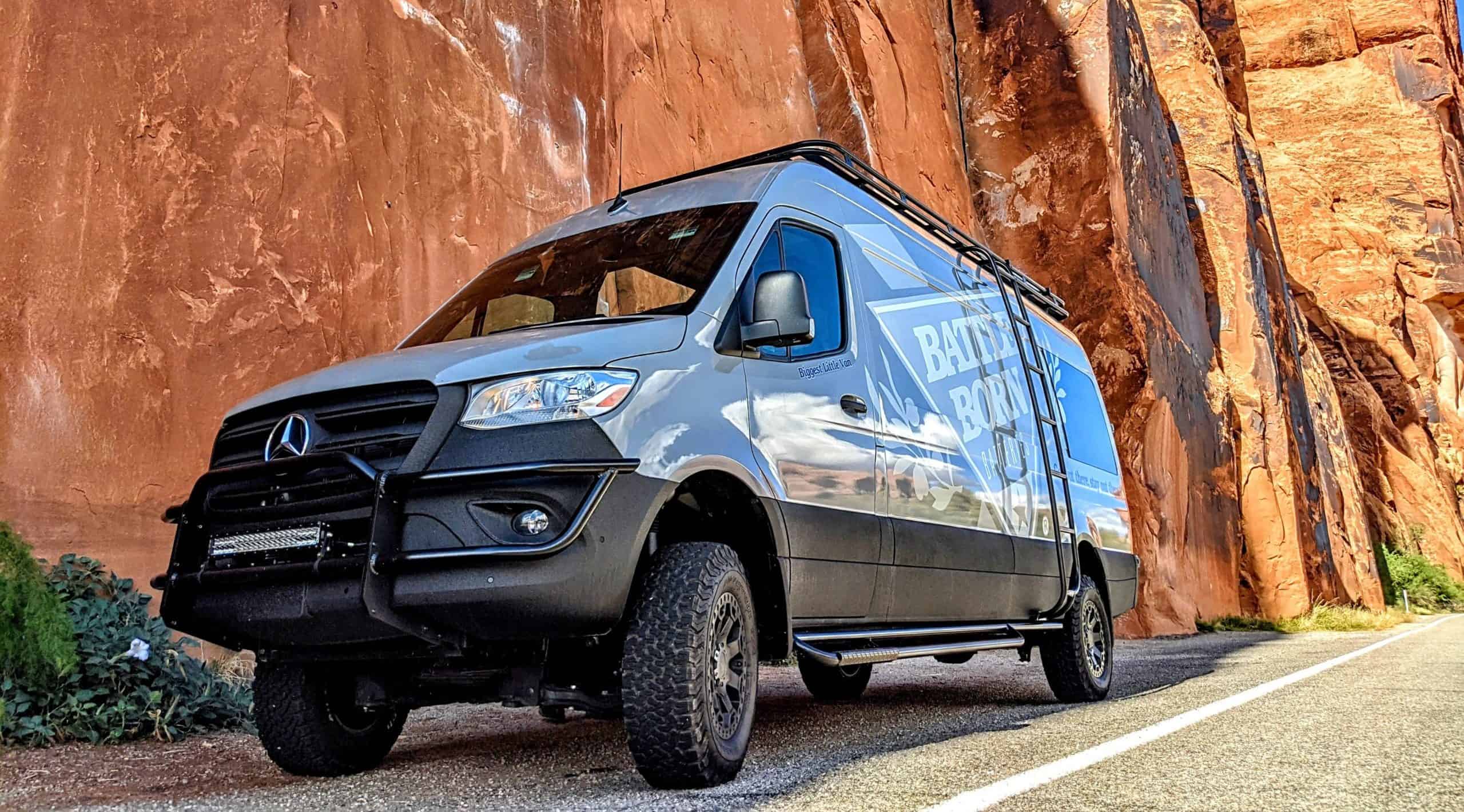 Battle Born Batteries harnesses the power of lithium iron phosphate (LiFePO4), bringing the most efficient, stable, and powerful lithium-ion battery to the market. 
To us, green energy is more than just a trend, and our team is devoted to creating a new standard in energy storage. Enabling widespread deployment of our cutting-edge technology is our goal, making green, renewable energy available to anyone. 
To back the market's leading lithium-ion batteries is a team dedicated to ensuring a great customer experience—every time. Our technical sales specialists are available via phone and email to assist with any questions, from installs to what will work best in your system. Whether you're looking to upgrade your batteries, build a complete power system, or anything in between, our team will provide the expertise needed to get the best system for your needs. 
Whether you're an RV, van life, marine, or off-grid enthusiast, our Battle Born Batteries are made to help you … 
Get Out There. Stay Out There.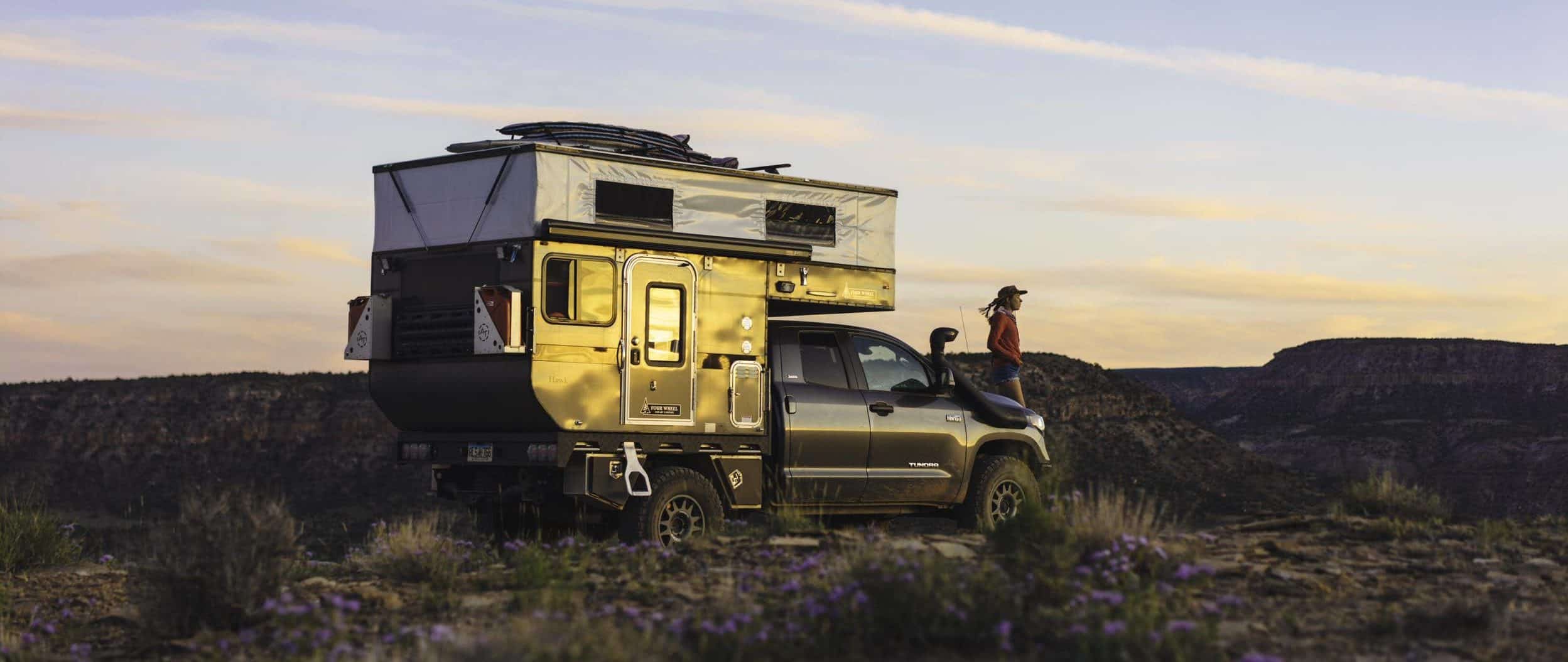 How It All Began
Battle Born's top-of-the-line lithium iron phosphate batteries that bring the most efficient, stable, and powerful lithium-ion battery on the market—did you know it all began in a garage? In 2013, two University of Nevada, Reno MBA students, our CEO Denis Phares and COO Sean Nichols, started developing the technology that would change the game in green energy storage. Under our technology and OEM brand, Dragonfly Energy, they developed the industry-leading technology that now powers marine vessels, RVs, and off-grid living across the globe.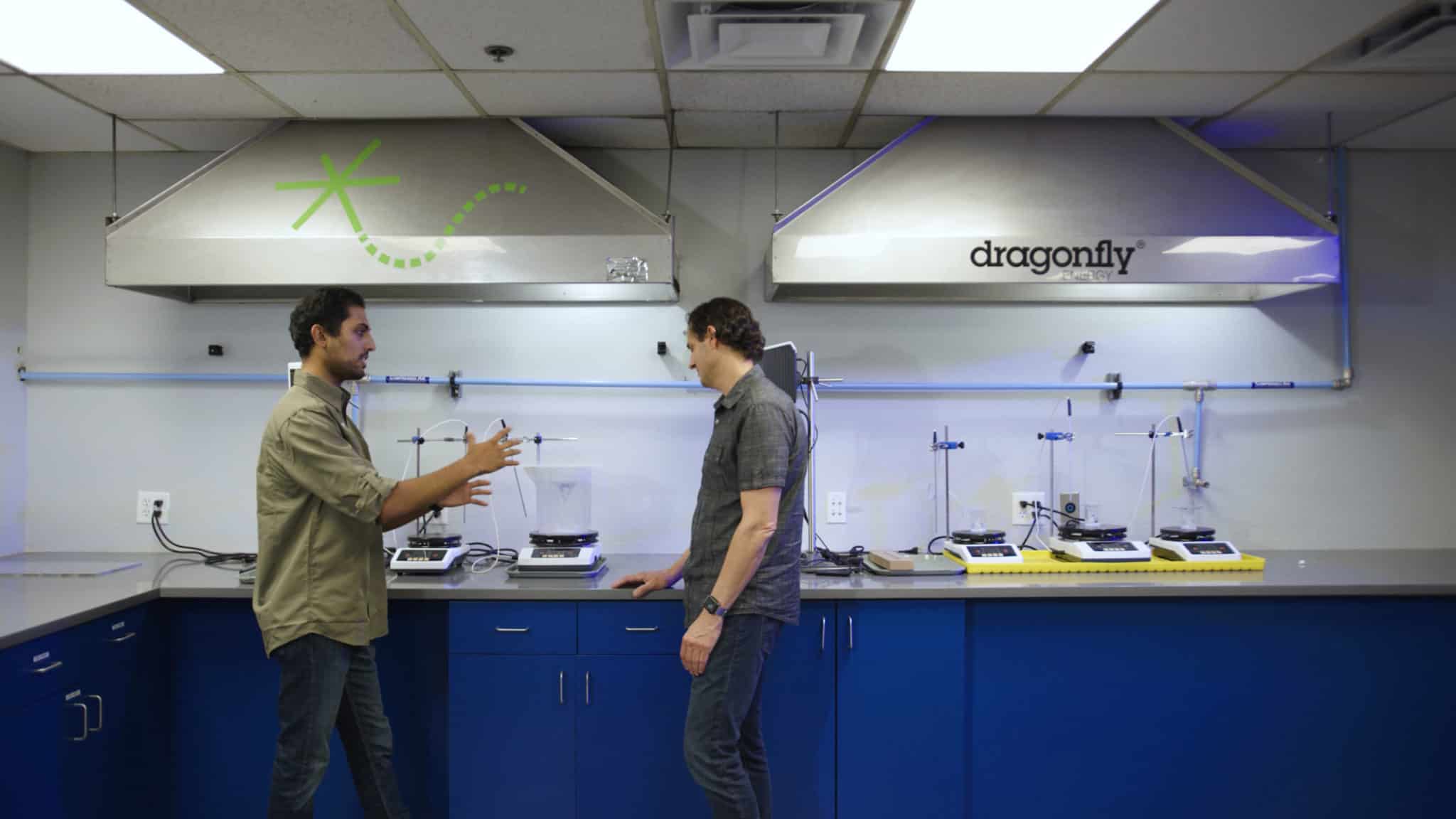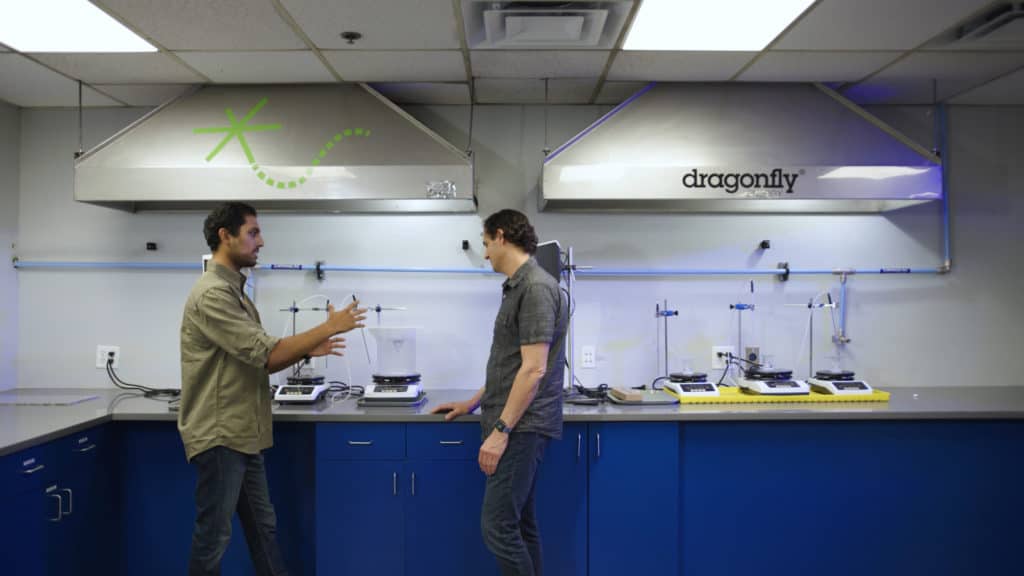 Dragonfly Energy
Dragonfly Energy is one of America's fastest-growing and industry-leading lithium-ion battery technology companies. Researched, designed, and assembled in the USA, Dragonfly is revolutionizing the lithium battery industry through innovative technologies and manufacturing processes. Offering sustainable, safe, high-performance battery storage solutions for RVs, marine vessels, off-grid living, and other applications through OEMs, Dragonfly Energy is making green, renewable energy of tomorrow available today.
Meet the Key Team
Dr. Denis Phares
Chief Executive Officer
There was a time where Denis Phares dreamed of pursuing a career in music. Luckily for everyone at Dragonfly Energy, Phares made the "smart" choice and pursued science and technology instead. Phares first earned a BS in Physics from Villanova University and then went on to obtain his Ph.D. in Engineering from Caltech before settling into academia. As a tenured faculty member of the Aerospace & Mechanical Engineering Department at the University of Southern California, Phares began working extensively on renewable energy technologies. He eventually left academia to follow his dream of making an innovative impact in energy storage – an area that had virtually stagnated the advancement of widespread renewable energy adoption. He began working on an MBA from the University of Nevada, Reno with the end-goal of starting a business developing battery technology. During this time Phares serendipitously met Sean Nichols, and the pair began building batteries out of their garage. There, Dragonfly Energy was born. As Chief Executive Officer of Dragonfly Energy, Phares … He also leads the company's innovation and research and is focused on building the company's solid foundation of technology. His mission is to see Dragonfly's technology reach beyond mobile and recreational off-grid applications and revolutionize how we power our stationary homes and businesses. And he can still shred on guitar.
Sean Nichols
Chief Operating Officer
Sean Nichols is intensely passionate about things, especially when it comes to batteries and bikes. Every successful team needs someone like Nichols: he is sharp, dependable, and has a super-human work ethic. After gaining some of the most valuable customer-facing experience working in the mobile phone industry, Nichols moved on to working extensively with off-grid power systems as the Vice President of Sales & Operations at a major power inverter company. As Nichols worked to position that company as a world leader in inverter technologies, he simultaneously began pursuing his MBA at the University of Nevada, Reno. There, he met Denis Phares, and the duo set about building Dragonfly Energy, a company that would eventually disrupt the entire energy storage consumer market. As Chief Operating Officer at Dragonfly Energy, Nichols oversees all aspects of daily operations including manufacturing, marketing, and human resources to keep the ship sailing smoothly. He is devoted to the mission of advancing lithium battery technology, and is credited with coining the phrase "Lead is Dead." Nichols is also credited with leading one of the most original and ground-breaking marketing campaigns in energy storage for their flagship product line, Battle Born Batteries, and continues to wage war on the lead-acid batteries market. But if you think that's intense, you should really see his bike collection.