Here at Battle Born Batteries, we love powering our brand partners' adventures, and off-grid living is no exception! Our goal of making reliable green energy storage accessible can come to fruition with off-grid systems like the Johnsons'.  With a goal of being self-reliant and living sustainably, Martin and Julie Johnson no longer depend on grid tied power thanks to their Battle Born Batteries. 
Meet the Johnsons: 
Martin and Julie Johnson are the "Down to Earth Homesteaders," currently living off-grid on seven acres in Sandpoint, Idaho with their two kids. Martin worked in the restaurant and HVAC/R industry after college, while Julie studied in Argentina and worked at a daycare center. They met, married, and attended bible school before becoming missionaries.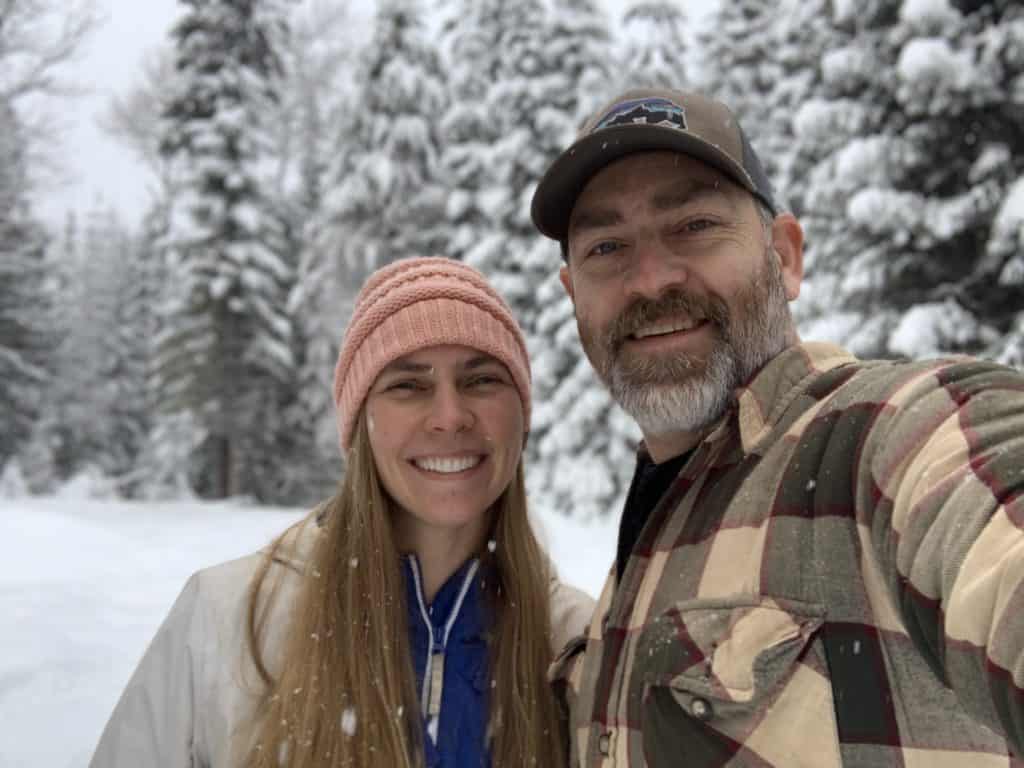 From small mountain towns in Northern California, the couple prefers to be dependent on their own energy on their own time. Living in Indonesia off-grid for four years has certainly prepared them for their current lifestyle! During their time in Indonesia, Martin and Julie conducted missionary work and worked on some extraordinary projects. They collected rainwater through a gutter system, cooked with kerosene lamps, did laundry by hand, and embarked on some serious journeys to get a phone signal. When they moved to Indonesia, their daughter was only two and they ended up having their son while living in the village. 
In the 20 years that they've been married, Martin and Julie have lived in 2 countries, 6 states, and 15 different houses.  
For the last 20 years, Martin has experienced living off-grid. His interest in the lifestyle began in California, where he grew up, and jokes that James Westley Rawls' "Patriots" book series inspired him to move to Idaho.  
Their congregation, which supported their work in Indonesia, is centered in Sandpoint. They visited every 2 years to check in with the progress of their mission work and decided to plant their roots there to continue to help the church. 
What's in their system?
In their latest video, Martin walks viewers through his solar powered system setup and the installation process for it. As the biggest upgrade yet for their system, their newest power system looks sleek and has worked wonders for the family! The couple believes that transparency is key with their viewers, especially with the amount of information out there. The content on their channel varies greatly- whether it's taste testing emergency supply food or documenting the preparation of moving from the city, fans of the family can always find something informative to watch! 
Martin and Julie know that gas-powered energy is expensive, and electric can be much more efficient and cost effective. When individuals being researching living off-grid, they consider power solutions they're often already used to, like gas generators. Martin just released a new video about the benefits of solar and how it's a better long-term investment (despite how shocking solar prices can be!) Even if gas seems like the way to go, the option to go solar is environmentally and budget friendly, which is Martin's key takeaway. 
The Johnsons have the following components in their power system: 
–8 BB10012V Battle Born Batteries 
–2 Victron Smart Charge Controllers MPPT 100/50 
– 1 Victron SmartSolar MPPT 150/70- Tr  
-Blue Systems 100-30A MEGA/AMG Fuse Block 
They also have a 2000-watt inverter–charger from AIMS Power, ten 300-watt solar panels, and accessories to supplement the energy system. 
"As a whole, the system is working way better than it did last year," Martin said. "We can go a few days and then if we get some sunny days, it goes faster."  
Most days, the Johnsons use about 20 to 30 percent of their available power. Since the upgrade, they've been able to buy energy intensive appliances such as a microwave and food processor, so Julie's excited to keep making homemade salsa! 
"We don't really worry about how long [an appliance] has been running for now," Martin said. "We run it until we're done and don't worry about it anymore! We're still using way less electricity than the average house, but with what we have we don't have to conserve like we did before." 
What's Next?
When it comes to advice, Julie believes in the importance of minimalism when living off-grid or considering the lifestyle.  
"A lot of people don't realize that we don't need as much [power] as we think we do," she said. The family always intentionally monitors their light and power consumption, especially if everyone's running something in their rooms.  
"We didn't like the idea of being so dependent on other people or systems, so it's a challenge to see what we can do. We still go to the grocery store, but just trying to have our electricity and stocking up on food is our goal right now," said Julie.  
Another important topic for people to consider is budgeting, because having the best system elements can get pricy. Oftentimes, the investment in more energy efficient appliances out of the gate can pay off drastically in an off-grid system. 
Winter came early in Idaho, so unfortunately the Johnsons are waiting out a snowstorm to finish up the roofing over the garage and apartment above. They plan to work on more projects inside of their home to stay busy during the colder months. They hope to get a well on the property and a pump for it sometime in December.  
With a goal to educate, entertain, and inspire their audience, the Johnsons are great at showcasing their entire off-grid plan! Check out the Johnsons on their YouTube channel and blog.